Sorry, Corbyn, but 'anti-austerity' is not enough
Only rapid economic growth will pull us out of this depression.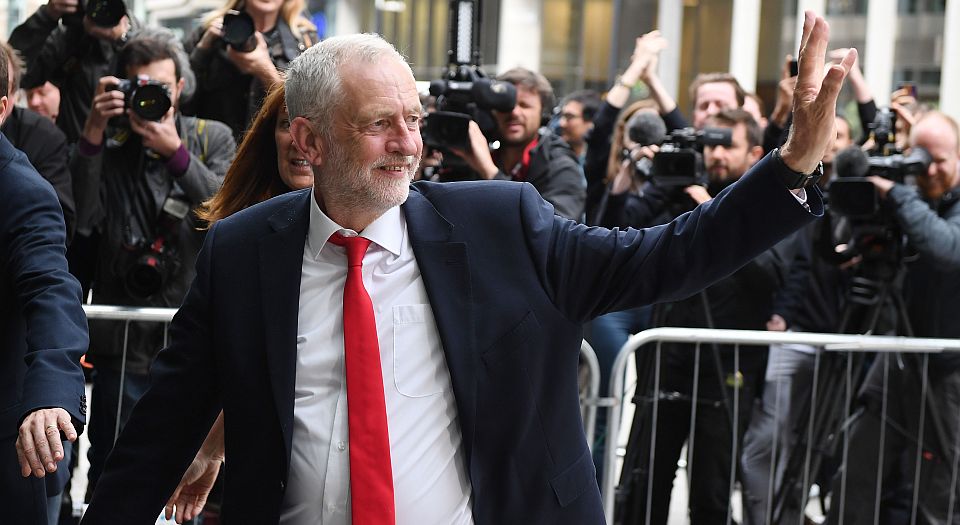 Another unexpected election result, this time brought about by Theresa May's patronising, ill-considered and visionless campaign, invites traditional as well as new thinking. And when an election outcome is inconclusive, it becomes even easier to read into it your own established opinions. One interpretation, as suggested by Labour Party figures in particular, but also by some Tories, is that this was a vote 'against austerity'. Of course, many people have in recent years been experiencing more sharply the material effects of our longest economic depression. But it is fanciful to assess the result as a positive vote against austerity.
None of the major parties, including the Tories, was arguing for austerity, in its usual current meaning of a rapid elimination of the budget deficit through deeper public spending cuts. Labour shared with the Tories, and most other parties, a manifesto commitment to 'balance the books'. Labour's proposed 'Fiscal Credibility Rule' took precedence over its desire to 'ease the underlying pressures' in any public-service areas 'struggling to cope'. It is self-evident that no voter wants inadequate public services or personal financial hardship, not least those on frozen benefits or public-sector salaries. But without a clear for-and-against campaign debate on expenditure reductions, it is misleading to impose an anti-austerity reading on to last week's result.
In fact, the whole anti-austerity discussion in recent years is more significant for what it omits about economic performance and policy than for what it posits. With every major party endorsing the need to balance the budget, opposition to austerity from the Labour Party, the SNP and others has become little more than a way of saying they would prefer a more compassionate, generous form of capitalism. They want the 'many' to enjoy greater prosperity – as we all do – but they evade arguing for the necessary means to bring this about: an active and transformative policy for energising the economy to generate much faster rates of growth.
Higher living standards are only durable as a result of steadily increasing productivity – the amount each of us can produce in a given time. There is no other way we can secure better personal material conditions, including procuring more things to live on and enjoy out of our incomes, as well as pay for decent public services. The precondition for productivity growth is the technological upgrading of the equipment and mechanisms that produce services and goods more efficiently. This, in turn, requires a process of replacing the outdated and less efficient means of production with the latest and best available process innovations.
Disposing with the old ways of producing and investing in better ones will always be disruptive in a market economy. This mostly involves weaker, less productive businesses stopping their operations so that these businesses can be replaced by newer or expanding ones that deploy more innovative technologies and techniques. It is never easy for people to move jobs, especially when it is forced on us and may involve shifting into different and sometimes entirely new sectors. But policy proposals that steer clear of shaking up the economy, and sponsoring people through the transition into these better jobs, is the sort of evasion of political responsibility that has led so many people to turn away from the old politics.
The Labour Party's manifesto call for more state industrial support is the opposite of what is needed. Rather than subsidising ailing incumbent businesses and sectors, we need a bout of creative destruction to clear the ground and enable a massive amount of transformative capital investment. Without this emphasis, Labour's parallel tax-and-spend policies are more absurd than when they were the bipartisan conventional wisdom of the early 1970s.
Back then, although productivity growth was a gear change lower than in the preceding decades of the postwar boom, at least it was still happening. There was a growing national economic cake to tax and spend from. In Britain today, the No1 economic challenge, which was barely even discussed during the election campaign, is the stagnation of productivity since before the financial crash almost a decade ago.
More than anything else it is that stasis, not a lack of fairness, which explains the economic hardship so many of the 'many' have been experiencing in recent years. And you don't have to be on a zero-hours contract, or in part-time or temporary employment, to have felt the consequences of economic atrophy. Many full-time permanent jobs in roles such as retail, hospitality, call centres, assembly work, storage and transportation are not paying enough to compensate people for being part of this low-productivity zombie economy. Blaming 'austerity policies' distracts us from invigorating the productivity machine, without which governments and the rest of us will always feel pressure to live beyond our means and further expand the tottering debt mountain.
Although Brexit was barely discussed during what was supposed to be a 'Brexit election', implementing, not fudging, the referendum decision is crucial. Returning national control and accountability on economic matters would allow us to implement the radical policies required to move out of this depression. But such interventions in the economy were as necessary before the Brexit vote as they are now; Brexit 'uncertainties' have nothing to do with the productivity slump.
Leaving the EU will not provide any automatic escape for Britain from its profound structural economic problems. The new possibilities from Brexit – for debating and agreeing policies to promote innovation and to restructure and strengthen the economy – therefore need proactive realisation. One of the lessons from the derisory election campaign is that this national pro-growth debate has yet to begin.
Phil Mullan's new book, Creative Destruction: How to Start an Economic Renaissance, is published by Policy Press.
To enquire about republishing spiked's content, a right to reply or to request a correction, please contact the managing editor, Viv Regan.