A culture war masquerading as a youthquake
There's an ugly strain to the media celebration of young voters.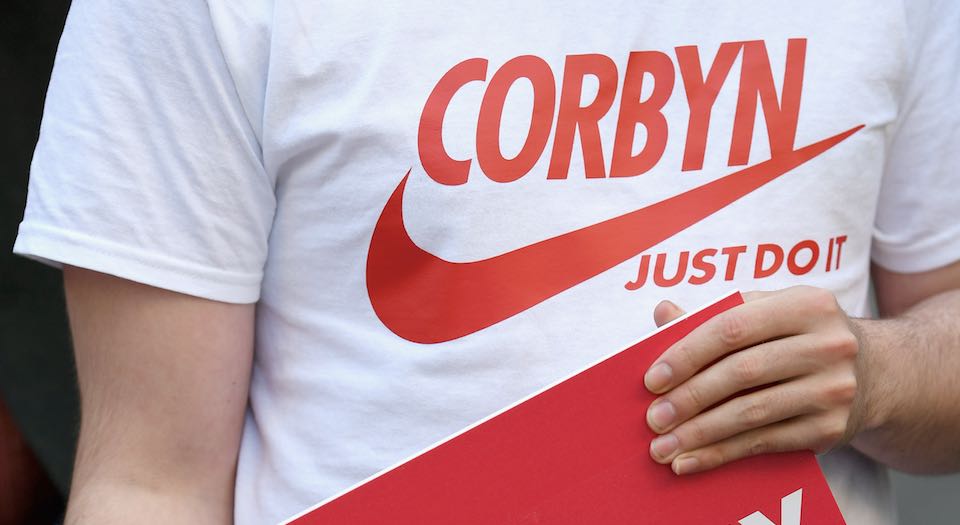 The politicisation of intergenerational relations appears to have had a remarkable impact on the UK General Election. It seems, from what we know so far, that political ideology, historical class interests and other markers of electoral behaviour have given way to age-related issues and generational concerns. There are no doubt many reasons for the unexpected setback suffered by the Tories, but the young's rejection of this party seems to have been one of the most significant. It is thought that young people turned out in larger numbers than usual, and those aged between 18 and 24 were 51 per cent more pro-Labour than the rest of the population. 'The biggest political divide in Britain is age', says The Economist.
Commentators, observing young people 'flexing their muscles', have offered various explanations for the politicisation of demography. Some suggest that support for Labour among the young was motivated by economic interests. They believe it was Jeremy Corbyn's promise of free university education and other anti-austerity giveaways that attracted young people's attention.
Others argue that the massive youth vote for Corbyn was an act of revenge for Brexit. George Osborne, the former Tory chancellor of the exchequer and prominent leader of the Remain campaign, now editor of the London Evening Standard, told ITV that 'you're seeing the revenge of the young'. 'The young are coming out and voting and they are clobbering the Tory MPs in university towns and places like that', he said.
Those close to Labour and especially to its radical wing Momentum depict the 'youthquake' as an expression of disenfranchised and marginalised voices, as young people finally speaking up. In their view, Labour's mobilisation of young voters represents the start of a new phase of radical politics.
It is likely that all these factors contributed in some way to Labour's seeming success among the young. However, the strikingly divergent political behaviour between the generations is not reducible to economics or politics. Yes, there are profound generational differences on issues like Brexit in particular, but this dispute is principally influenced by the impact of popular culture and cosmopolitan values on the young, by the role such values now exercise over younger generations.
Some commentators argue that musicians, celebrities and leading figures from the world of popular culture helped to boost Labour's electoral prospects. They point to campaigns like #Grime4Corbyn to illustrate their point. 'Do we have musicians to thank for the apparent increase in young voter turnout?', asked a BBC reporter. The answer to this question is 'Probably not', for the very simple reason that these grime musicians were part of a much larger army, composed of figures in popular and celebrity culture and the media. There were widespread calls for the registering of 18-year-old voters and there was a media-led endowment of young people with the mission of saving the nation. This cry for the young to save Britain was especially pronounced on social media.
These appeals to young people made little effort to promote any particular ideology. They only occasionally raised themes that could be described as classically left-wing or radical. In fact, what was most striking was that even the promise of free university tuition and other anti-austerity measures were framed by the rhetoric of victimology rather than of radical redistributionism.
What has been most significant in this politicisation of generational interests has been its emphasis on cultural conflict. From this perspective, the Tories have been portrayed as cultural inferiors: the use of the term 'Tory scum' captures this outlook particularly well. Those who support the Tories have been cast in the role of narrow-minded bigots who possess outdated prejudices. Old people were stereotyped as so backward and ignorant that just one phone call from their grandchildren might help to save them from perdition, and Britain from their voting habits.
Cultural conflicts create a moral distance between people, which means people can sometimes adopt forms of behaviour that violate the spirit of an open, tolerant society. Towards the end of this election campaign, some anti-Tory social-media activists burnt right-wing newspapers and then boasted online about it. Without a hint of self-consciousness they referred to their opponents as fascists, even as they lit the fire under a pile of printed material.
This conviction that it is okay to burn newspapers is only an extreme expression of a much wider estrangement from the values of an open society. The legitimation of these values over the past two months, by campaigners calling on the young to exercise their superior outlook over others, over the old, has been one of the most troubling things in the election.
In one way or another, all the main political parties were complicit in encouraging young people's sense of entitlement. The Labour Party and the Lib Dems turned the flattering of young people into an artform. The Tories simply acquiesced and did nothing to challenge this development. It became clear that the Tories have lost the capacity to interact or engage with younger generations. This is largely because the young are now entirely under the influence of cultural forces that are hostile to the Tories.
The trend towards the weaponisation of cultural superiority was captured in a piece written by a young supporter of Corbyn. 'Every young person I met who voted and campaigned for Labour did so in part because they were tired of feeling like they were marooned on an island of curtain-twitching bigots', she wrote. 'They wanted to stop the country being flooded by the Daily Mail's narrow-minded effluent.' When other people can be casually referred to as bigots and newspapers can be burnt or referred to as 'effluent', we know that some worrying outlooks are taking hold. Fighting the cultural movement that seeks to turn young people into entitled victims is one of the important causes of our time. A good starting point would be to help cultivate young people's sense of independence and their aspiration for freedom.
Frank Furedi is a sociologist and commentator. His latest book, What's Happened To The University?: A Sociological Exploration of its Infantilisation, is published by Routledge. (Buy this book from Amazon(UK).)
Picture by: Getty Images.
To enquire about republishing spiked's content, a right to reply or to request a correction, please contact the managing editor, Viv Regan.