Politics will never be the same again
This election has shown the public will no longer be taken for granted.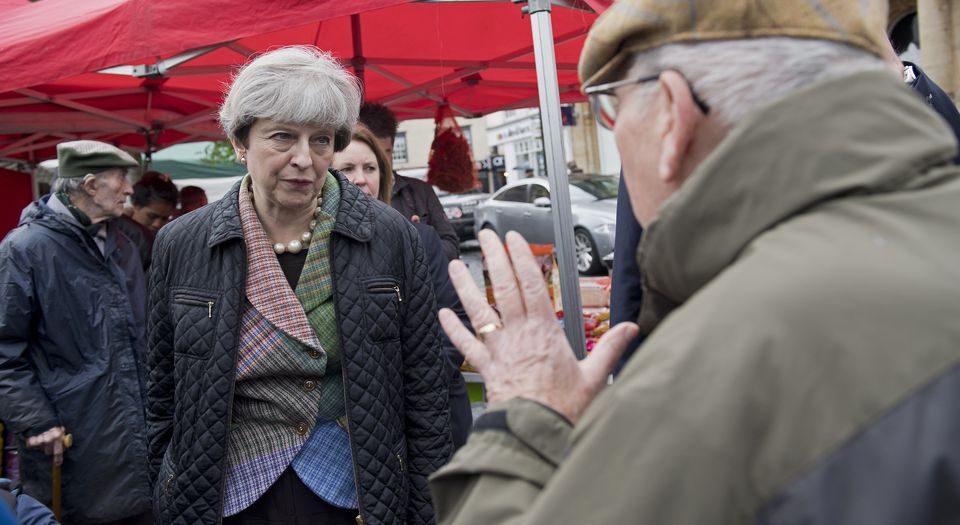 Today, for the second time in just six weeks, election campaigning resumes after a pause following a terrorist attack, this time in London. The shadow of terrorism makes the exercise of democracy even more important. In the time left before the polls open on Thursday we need to discuss not just plans for preventing future attacks, but also competing visions of democracy, the nature of national sovereignty post-Brexit, and the meaning and rights of national citizenship.
This is what has been missing from the campaigns so far. The terrain for debate has been limited. Instead of debating our response to terrorism, the Tories' Karen Bradley and Labour's Diane Abbott decided to argue about whether police numbers have gone up or down under the Conservatives. Elsewhere, the fixation on Corbyn's past association with IRA members has become a distraction from working out what's different about today's threats.
Almost every issue has been reduced to technicalities. Rather than discussing competing visions of education, we've had squabbles about schools providing lunches or breakfasts for children. In this context, Labour's proposals to drop tuition fees appear radical, but they leave unanswered fundamental questions about who should go to university and to what end. As a result, this has been called 'the worst election in 50 years' and 'the worst Tory election campaign ever'. Many commentators seem to be in agreement that this has been 'a largely boring election', or even 'the most boring election for decades'.
Yet despite the best efforts of would-be MPs, wannabe prime ministers and some newspaper columnists, there is still an appetite for political debate. And among all the talk of jam for the many, not allotments for the few, and strong and stable kitten heels, politics has shifted in some significant ways over the past few months. In the run-up to polling day, there are some things worth celebrating, whatever the outcome of the election.
Perhaps most importantly, this election campaign has exposed those politicians who want our votes but don't actually believe in democracy. An election conducted in the wake of Brexit has revealed the gulf between those would-be representatives who trust and respect the populace, and those prepared to go to any lengths to keep power concentrated in the hands of a small elite. Within hours of the election being called, arch Remainer Gina Miller and her millionaire pals launched a 'tactical-voting initiative' specifically designed to overturn a so-called Hard Brexit. The Liberal Democrats can at least claim candour in their rejection of the referendum result, even if their very name is now stretching the limits of credibility. As Ella Whelan has shown in her list of the 10 most anti-Brexit electoral candidates, disdain for democracy cuts across party lines – but at least we now know who these people are.
More than ever before in my lifetime, every constituency and every vote seems to be up for grabs. Places once taken for granted as Labour heartlands, such as the Welsh Valleys and the north-east of England, towns where commentators sneeringly joked that a red rosette could be stuck on a donkey and people would still back Labour, have shown they will no longer be taken for granted. The local elections held at the beginning of May upended traditional party loyalties. Labour lost seats in Glasgow, Bridgend and Blaenau Gwent. The Conservatives won the metro mayor contests in the West Midlands and Tees Valley – a situation unimaginable even a decade ago. In previous elections, politics has seemed like a tactical game played out in selected seats and targeting a tiny segment of the population. This is no longer the case.
Whatever the outcome on Thursday, support for some parties already seems to have collapsed. The illiberal and anti-democratic Liberal Democrats seem more irrelevant than ever, and are fighting to cling on to the tiny number of seats they still have. The collapse of the UKIP vote shows that the Brexit vote in the referendum was just that – a vote for Brexit and not a wider mandate to curb immigration. Support for the Green Party, small to begin with, has now halved.
The Women's Equality Party has failed to make the slightest impact. Indeed, the fact that there have been no patronisingly pink campaign buses this election, and no special attempts to appeal to women voters, as if women have special concerns and can't be troubled with the really important issues of the day, is definitely worth celebrating. Let's hope that by the time the next election comes around, ugly attempts at dividing voters by age or appealing to an ethnic-minority vote go the same way.
Finally, Theresa May seems to have stopped saying 'strong and stable' like a battery-operated doll. Which is hardly a surprise given the criticism of her rehearsed and platitudinous responses to political questions. One local reporter aptly described his interview with May as 'like a postmodern version of Radio 4's Just A Minute'. Voters will no longer put up with soundbites and spin.
Whatever happens on Thursday, the political landscape has shifted. However much the party technocrats, their backers and hangers-on may be nostalgic for the pre-referendum political slumber, those days are not coming back.
Joanna Williams is education editor at spiked and the author of Academic Freedom in an Age of Conformity.
To enquire about republishing spiked's content, a right to reply or to request a correction, please contact the managing editor, Viv Regan.