After the Storm: paean to a troubled family
Hirokazu Kore-eda's latest is an adoring portrait of imperfect people.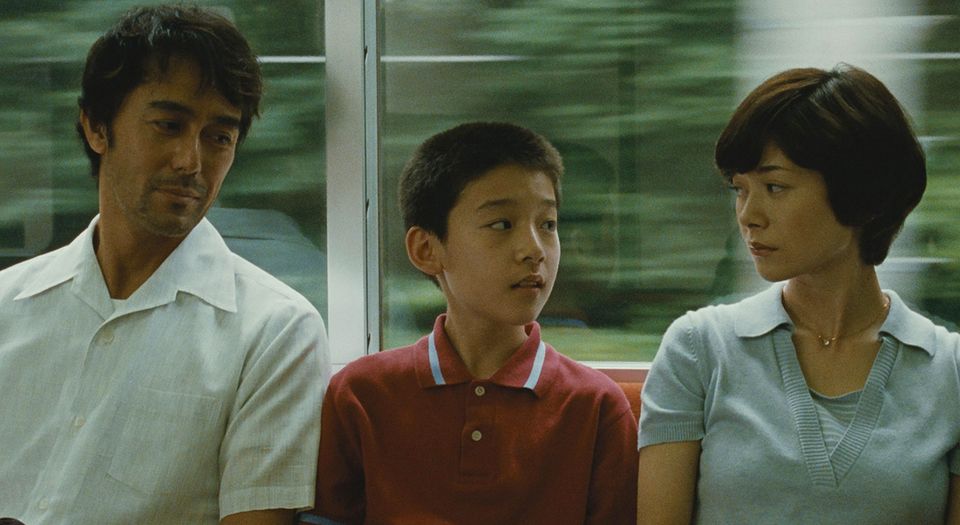 Childhood, family, stability, and how easily they can be ripped away, are at the centre of Hirokazu Kore-eda's work. The Japanese writer-director's earlier films dealt with some stark, dramatic subjects: abandoned children (Nobody Knows), babies switched at birth (Like Father, Like Son), and the untimely death of a child (Still Walking).
But in the vein of the resplendent I Wish, his 2013 film about two siblings separated by their parents' divorce, Kore-eda's latest, After the Storm, looks at family strife in a way that is more familiar, yet no less profound.
Ryota Shinoda (Kore-eda regular Hiroshi Abe), once a promising young novelist, now works as a tawdry private detective, shaking down cheating spouses in what he claims is 'research' for his long-awaited second book. He blows all his wages at the race track, and owes months' worth of child support to ex-wife Kyoko (Yōko Maki), the mother of his son Shingo (Taiyô Yoshizawa).
We first meet Ryota as he rummages through his late father's things, looking for something to sell; he is as much the child as the parent in this delicate, intergenerational drama. Ryota's mother, Yoshiko (Kirin Kiki), jibes at him for being a late bloomer, nodding to the trees he planted as a boy that never bore fruit. He resents his father – an unambitious, unsupportive man who left behind nothing but gambling debts – mainly, one suspects, because he fears he's becoming him.
The story could easily feel clichéd in anyone else's hands. Ryota's desire to reconnect with his son and ex-wife is sparked when he sees her flash, brash new man, who buys Shingo a baseball glove and worries that the sensitive boy is spending too much time with his grandmother. The 'sins of the father' tropes are similarly well-worn. But the gentle, human and funny script means it never feels overdone.
The film's climax comes in a series of one-to-one encounters, had at Yoshiko's impossibly pokey flat, between Ryota, Kyoko, Yoshiko and Shingo, as they wait for a typhoon to pass over. It's in the everyday details, the cooking and eating of food, the awkward conversations and stolen glances, that Kore-eda shows the family beginning to reconnect. But as the rain passes over, it remains unclear what will happen to them.
What is clear is the warmth with which Kore-eda approaches modern family life, as messy as it can be. Cut to a lilting soundtrack, and cast in glowing cinematography, drawing out the beauty of the hazy, working-class Tokyo suburb in which it's set, After the Storm is an adoring portrait of imperfect people.
Tom Slater is deputy editor at spiked. Follow him on Twitter: @Tom_Slater_
Watch the trailer for After the Storm:
To enquire about republishing spiked's content, a right to reply or to request a correction, please contact the managing editor, Viv Regan.