The editorial that echoed around the world
How spiked's call for anger after the Manchester attack hit a nerve.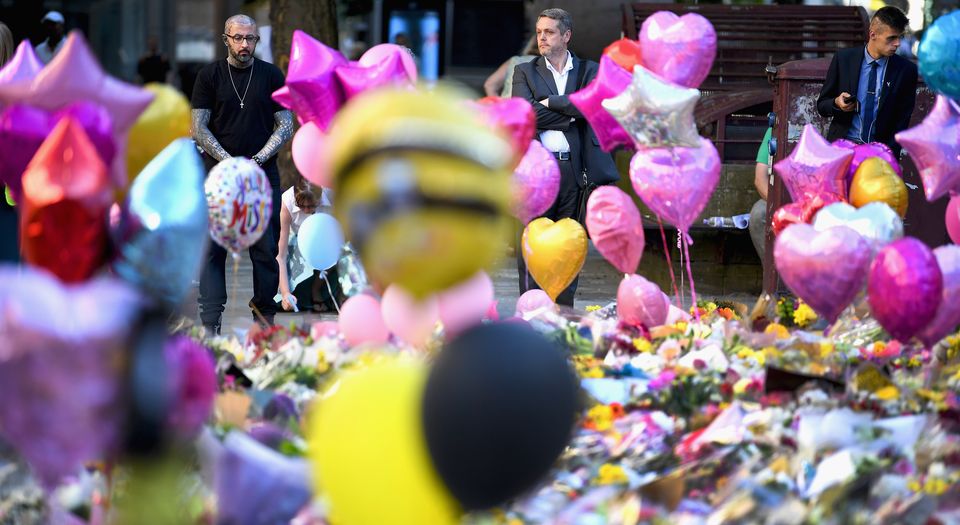 On the morning after the Manchester bombing, spiked published an editorial by Brendan O'Neill calling for more than platitudes, hashtags and candlelit vigils. We need anger, he said. We need some real feeling, and some robust debate about what is behind such violence. The editorial made an extraordinary impact. It has become one of spiked's most-read articles of our 17-year history. And it has been widely discussed around the world, from the US to Europe to Australia and beyond. It clearly hit a nerve. Many people seem to agree that sharing sad messages and emojis is not enough when terror strikes; we need something more.
In the US, the New York Post praised spiked's 'powerful post-Manchester piece'. Under the headline, 'Manchester should bring anger, not just tears', in the 23 May issue of the paper, it quoted from our editorial at length. 'Officialdom and the media "prefer us as a lonely crowd of dutiful, disconnected mourners rather than a real collective of citizens demanding to know why our fellow citizens died and how we might prevent others from dying", and spiked says "we should stop playing this role they've allotted us"', the paper said. On the same day, on the opposite page, the Post published an editorial echoing spiked's. It was titled 'Stay angry after Manchester' and argued that 'the greatest danger rests in the push for complacency'. We must always feel 'enraged at meaningless slaughter and those who perpetrate it', it said.
Also in the US, a piece in the National Review cited our 'powerful' editorial, under the headline 'Let's give the platitudes surrounding terrorism a rest'. 'After every Manchester or Paris or Nice, we are immediately instructed to watch our language and tone. Because love is love', the Review complained. A columnist for the Knoxville News Sentinel quoted from our editorial – 'The banalities roll off the national tongue. Vapidity abounds' – and agreed that it is now time for a deeper response to terrorism. And for anger. 'John Lennon was wrong: love is not all we need', it said. And where 'empathy moves us to restraint, anger moves us to respond'. This captured very well the sentiment of spiked's piece, which was fundamentally a critique of 'the cultivation of passivity' after terror attacks, where strong public feeling and discussion is suppressed in the name of a phoney unity, and also a call for stronger feelings that are more likely to nurture brave debate and social action.
In Europe, the response to spiked's editorial was more mixed. A writer for the Financial Times devoted a column to slamming our 'provocateur' piece, under the headline 'Manchester's tears are in a long tradition of public mourning'. Criticising spiked's argument that 'we need more than mourning in response to the new barbarism', the FT writer asked what is wrong with a response 'defined by mourning rather than martial spirit'. We shouldn't mock 'Mancunians for choosing feminine tears over masculine revenge', she argued, overlooking that spiked did not mock Mancunians or call for revenge. spiked's cry was for a serious sense of citizenship that would make us all feel more responsible – intellectually and morally – for challenging the conditions that can nurture mass anti-social violence.
The New Statesman missed the point of our piece, too. It said we think people have not felt 'sufficiently angry about the murder of 22 of their fellow citizens'. In fact, we argued that many people probably did feel angry but felt they couldn't express that anger because of the 'hollow togetherness' that is promoted post-terror-attack as a way of 'cultivating passivity'. spiked is 'blaming multiculturalism for mass murder', said the NS. Actually we simply said that multiculturalism is one of the things we need more debate about, since 'encouraging people to live in their own cultural bubbles' might not be a good idea. spiked, unsurprisingly, given our radical humanist orientation, is far more interested in universalism than cultural separatism.
The major newspapers in Germany addressed spiked's piece, too. Under the headline, 'Denial of the obvious', a writer for Frankfurter Allgemeine Zeitung asked if vigils and commemorations after terror attacks can contribute to the stifling of tougher emotions and testy debate. Citing our editorial, he asked if the West's 'habituation to terrorism' is really a sign of our 'civilisation's strength' or more evidence of the 'crumbling' of our societies' sense of themselves.
Die Welt published an angry open letter to O'Neill, saying 'You talk in riddles'. It accused him and spiked of underestimating the possibility of an Islamophobic backlash in response to terror attacks. 'I don't find that fear as exaggerated as you do', it said, and then reminded us that 'a fundamental legal principle of Western civilisation is that of individual responsibility: criminals should be punished, not their relatives or people of a similar faith'. Of course spiked said nothing whatsoever about punishing the bomber's friends and family (unless they were somehow involved in his act), far less about turning our anger on Muslims. Our piece was entirely about the need to get angry about the 'top-down' policing of emotion and suppression of political debate about values, multiculturalism and social tensions. We wanted anger with the powers-that-be and the state of debate, not ordinary people.
The editorial caused much media discussion in Sweden, too. In the Goteborgs Posten, a columnist said spiked's 'widely disseminated' piece actually expressed a more 'upbeat' response to terrorism: a desire for 'collective anger and political force'. In the daily newspaper Blekinge Läns, an angry piece said spiked risked unleashing ugly sentiments with our call for a more forceful discussion about terrorism. There are 'shades of emotions' in response to terrorism, it said, and calling for strong emotions could give rise to 'lynch-mob justice'. A similar accusation was thrown at O'Neill during the numerous radio discussions he did about the editorial. And as he said in one of them, on BBC Radio 2, 'This assumption that anger must naturally lead to anger against certain communities shows how little trust politicians and the media have in ordinary people. This is why they cultivate passivity after terror attacks – they can only conceive of anger as a destructive force rather than a good, questioning force.'
Outside of Europe, our editorial was republished in the liberal Indian magazine, Swarajya, under the intro: 'Why are the citizens of the UK being dissuaded from asking hard questions after an attack as terrible as the one in Manchester?' The article stirred up much discussion in the Indian Twittersphere, with some saying it holds lessons for the discussion of terrorism in India. And Down Under, our editorial was cited in The Australian, in a piece titled 'Time to get angry about Islamist terror'. Echoing spiked, the Australian said it is time to move on from the situation where to 'talk about Islam and terrorism' is to be branded 'an Islamophobe'. 'Keep calm and stay quiet? Not any more. It's time to get angry.'
This is the impact we were hoping our editorial would have: not an Islamophobic backlash, which still only exists in the minds of a disconnected media elite, but a stirring-up of global debate about the causes of homegrown terrorism and the best way to respond to it. If more people are feeling angry, and now feel like they can express that anger, then that is good – because anger can be a positive force for moving the debate forward and really bringing people together around a defence of the liberal values that the terrorists hate and which our own politicians too often undermine or give away.
Viv Regan is managing editor of spiked.
To enquire about republishing spiked's content, a right to reply or to request a correction, please contact the managing editor, Viv Regan.