The Brexit vote: echo of a radical past
Young people could learn a lot from the 'oldsters' who voted Leave.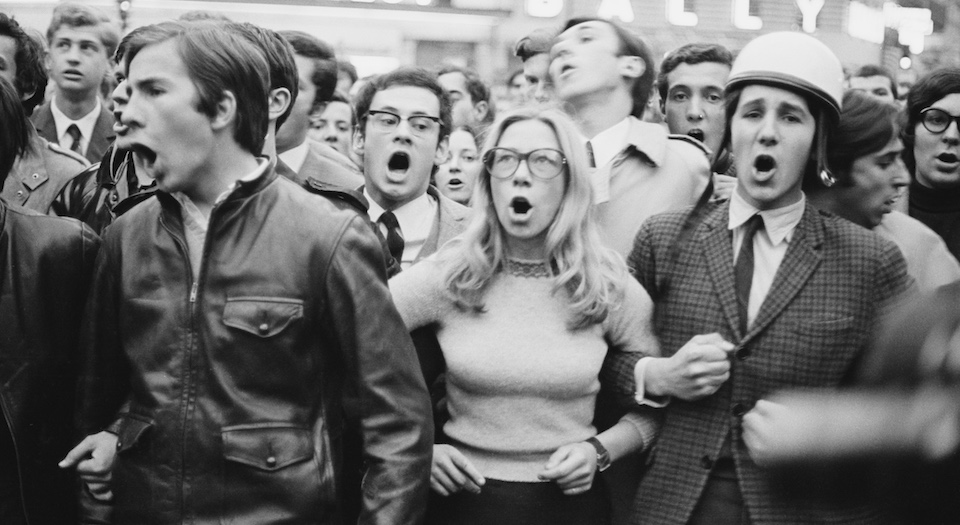 In the wake of the Brexit vote, the fact that older people voted overwhelmingly to Leave the EU was held up as proof that they are more conservative and unthinking than younger generations. The author Ian McEwan, who, at a recent conference in London, lambasted the 'small-minded', 'mean-spirited' 'oldsters' who voted Leave, is one example of a widespread misconception – put about as much by self-flagellating older people as the disgruntled young. But the grey vote to Leave is better understood as a reflection of the older generation's colourful past and its penchant for risk-taking, which today's youth would do well to learn from.
The prejudice against 'backward' Leave voters seems to go hand in hand with the idea that Baby Boomers always had it good – making their supposed junking of their descendants' future even more unforgivable. But not all millennials buy this.
At the University of East London, where I work, final-year journalism students recently produced a magazine, Insight 2017: The Generations Issue, which was designed to kickstart a conversation about the various, historic problems which at different times each generation has had to face. My students' take on the generations issue seems more mature than McEwan's. But as the 'managing editor' of their project, I would say that, wouldn't I?
I'm not denying that my generation, once associated with revolution and radicalism, could have been transformed into a bunch of money-grubbers whose narrow-mindedness was expressed in the Brexit vote. But to impute as much from recent developments would be to suggest a wholesale personality transplant.
In every cohort there are bound to be a few reactionaries, but a whole generation turning against its own more self-confident past seems unlikely. If the people who came of age in the 1960s and 1970s were part of a radical generation, what could have happened to make us turn uniformly nasty and venal?
In fact, the Brexit vote showed that we've held on to at least a soupçon of that radicalism, just enough for us to pass on important messages to our grandchildren: don't take it for granted that the way it is is the way it has to be; demand the impossible, as some of us used to say, and see what comes of it.
This is not to say that the Brexit vote is directly comparable to les événements of 1968. After three decades of hollow, technocratic politics, there are miles of catching up before we get to where we were back then. Nonetheless, those of us old enough to remember the expectation that our generation would make history, who recall politics as a stark choice between alternatives, know that there is always the possibility of changing the world.
Sorry if all this sounds self-congratulatory. But it's important to spell out the lesson before it is taken back and hidden away. Less than a year after the 52 per cent said No to the establishment, politicians are trying to bring politics back behind closed doors. Before that happens, the younger generation needs to know that the Brexit vote was not all about Boomers' descent into narrow self-interest. At the very least, it entailed some 'oldsters' trying to pass on a freedom-thirsting spirit.
Andrew Calcutt is 62 in September.
To enquire about republishing spiked's content, a right to reply or to request a correction, please contact the managing editor, Viv Regan.