It's wrong to have soldiers on our streets
Operation Temperer is a rash and unwise move.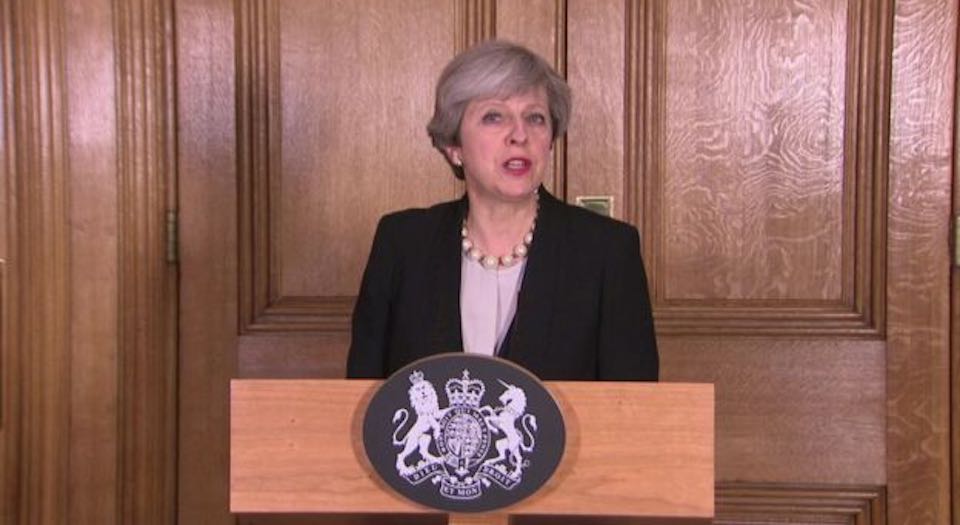 The Joint Terrorism Analysis Centre (JTAC) has decided that, following the attack in Manchester on Monday, Britain's terror threat level should be increased from severe to critical. In response, Theresa May has launched Operation Temperer, which will involve deploying soldiers around the country.
'[A]rmed police officers responsible for duties such as guarding key sites will be replaced by members of the armed forces, which will allow the police to significantly increase the number of armed officers on patrol in key locations', May said. She says Operation Temperer is a 'proportionate and sensible response' to the terror threat.
May says she doesn't want the public to feel 'unduly alarmed'. But her move may well cause alarm. It is a serious, very unusual and very worrying development. Operation Temperer was a secret plan drawn up in January 2015, following the Paris attacks. Then PM David Cameron refused to enact it, because he was worried that deploying military personnel would cause public concern. Aside from Tony Blair's deployment of 450 troops to Heathrow Airport in 2003, Britain hasn't had a military deployment on its streets since the police strikes of 1919 (and of course during the conflict in Northern Ireland).
So May is doing something drastic and extreme. And it is a highly questionable action, too. Rather than being a clear, practical measure against possible violence, the flooding of Britain with soldiers seems to be more about giving an impression of strength. Terrorist attacks are not military threats. A 22-year-old letting off a suicide bomb is not a traditional act of war that can be effectively countered by troops. And yet Operation Temperer effectively turns Britain into a war zone, or at least a militarised zone.
It is likely to make us feel less secure. Seeing armed soldiers on the streets is pretty scary. May is changing the nature of our society in response to terrorism, which is always a mistake. Rather than celebrating genuine defiance in response to Manchester, we are doing something historically abnormal and rash: transforming public life itself by sending soldiers among the people.
Such heightened military engagement in everyday life is wrong. When Blair deployed troops to Heathrow, military chiefs warned him that, 'Once soldiers are deployed, it is difficult to justify pulling them back'. That is, this is a serious step with potentially huge repercussions for the role of the military and the nature of British society. May's decision to deploy 5,000 troops represents a shift towards a more authoritarian era.
What happened in Manchester on Monday night was a despicable assault on human beings, and on our values and our society. But to respond to the attack by taking measures that likewise undermine our values and our society — albeit in a far less violent fashion — is a mistake.
If we allow ourselves to become a nation under armed guard, then we let the bastards win. In Britain, we believe people should be free to go to pop concerts and have fun, and that society should be as open and liberal as possible. The terrorists disagree with us. By enacting Operation Temperer, May risks boosting the terrorist outlook by weakening our everyday sense of liberty.
Ella Whelan is assistant editor at spiked. Follow her on Twitter: @Ella_M_Whelan
To enquire about republishing spiked's content, a right to reply or to request a correction, please contact the managing editor, Viv Regan.