Turning the yoof into a political weapon
Remoaners only want us to vote in the hope we'll weaken Brexit.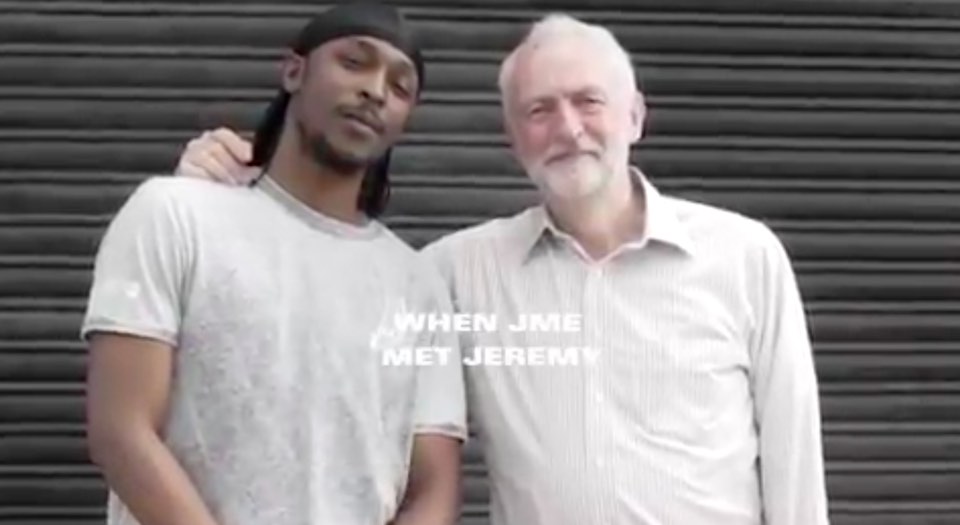 Politicians' efforts to engage with the yoof have a history of going wrong. In the 2015 General Election, then Labour leader Ed Miliband was ridiculed for trying to get down with the kids by doing an interview with pumpkin-spiced activist Russell Brand. In the run-up to the EU referendum, David Cameron tried to sex up the Remain campaign by creating a Tinder account that encouraged young people to get out and vote. And back when the Lib Dems were on the brink of electoral disaster, Nick Clegg spent an entire day filming a cover of Carly Rae Jepson's I Really Like You – only to discover it was too crap to publish.
Reluctant to break with tradition, politicians are doing their utmost to encourage young people to vote in the upcoming snap election. And it's even worse this time round. Where previous pleas to the kidz tended to uphold the value of political participation, today's appeals shamelessly seek to use young voters as a stage army for the political class's own gain.
Following the Brexit vote last June, embittered Remainers have been stirring up generational conflict. They take for granted that older voters are small-minded, racist and bigoted. In their mind, it is only the youth who can deliver a progressive future for Britain. Recent appeals to 18- to 24-year-olds to go out and vote have sought to exploit this alleged generational tension. Veteran Brexitphobe and Guardian columnist Paul Mason has released a video urging young people to 'drag [their] friends to the polling station' to ensure the ghastly Tories don't win an earth-shattering majority. He even suggested that young voters 'have a brunch' or 'a house party' to mobilise fellow yoofs to get out and vote.
Labour leader Jeremy Corbyn has taken time out of his hectic campaign to sit down with grime artist JME and discuss why, in JME's words, 'bare of us [young people] don't vote'. In a strange turn of events, JME took over Corbyn's Snapchat account to encourage support for Labour. With the help of fellow artist Stormzy, he has even set up the 'Grime4Corbyn' collective. The website features its very own 'Corbyn Riddim' tune, which bears little resemblance to the work of Jezza's favourite band, The Animals.
While it's tempting to laugh off all these cringeworthy stunts, the fact is that bitterness about Brexit has given today's youth-vote appeals an insidious tone. Morbidly pitting generations against each other, novelist Ian McEwan recently said his fellow Remoaners could find solace if a second referendum takes place in two years time because '1.5million oldsters, mostly Brexiters, [will be] freshly in their graves.' McEwan's comments highlighted how today's call for young people to vote have little to do with any genuine passion for political participation, and rather stem from an aversion to old people and their allegedly nasty beliefs.
The post-Brexit cultivation of generational conflict runs alongside a demand that 16- and 17-year-olds should be allowed to vote in the upcoming election. One Lib Dem spokesman branded the government's reluctance to reduce the voting age part of Theresa May's 'damaging hard Brexit agenda'. This shows how anti-democratic are the calls to extend the franchise to under-18s: it's about mobilising youth to the end of 'softening' Brexit.
To the dismay of Remainers, the likelihood of getting all young voters out looks slim. Despite omnipresent virtue-signalling posts on social media and campaign initiatives urging young people to vote, voter turnout among 18- to 24-year-olds has failed to break the 60 per cent mark in recent years – a far cry from the 75.4 per cent of young people who voted in 1992.
The reliance on young people to inspire a Conservative defeat also forgets that young people are hardly a homogenous group of lefty Remain voters. Yes, 75 per cent of 18- to 24-year-old voters in the referendum did vote Remain, but some believe the youth turnout could have been as low as 36 per cent. One only need look at the presidential election in France, where nearly half of young voters backed Le Pen, to see that lumping youth voters into one bracket just doesn't add up.
Behind Remainers' pleas for young people to vote, there is a recognition that their dubiously named Progressive Alliance has simply lost the argument with older people. Embittered Remainers, Labour and the Lib Dems think any prospect of electoral success lies in sowing generational division. But history has shown that young people find these tactics patronising and uninspiring. The treatment of young voters as a political tool is very likely to irritate young voters. And all the grime music in the universe won't change that.
Jacob Furedi is a spiked columnist. Follow him on Twitter: @jacobfuredi
To enquire about republishing spiked's content, a right to reply or to request a correction, please contact the managing editor, Viv Regan.