Local elections in interesting results shocker!
The lack of an anti-Brexit backlash and other news from last week's British polls.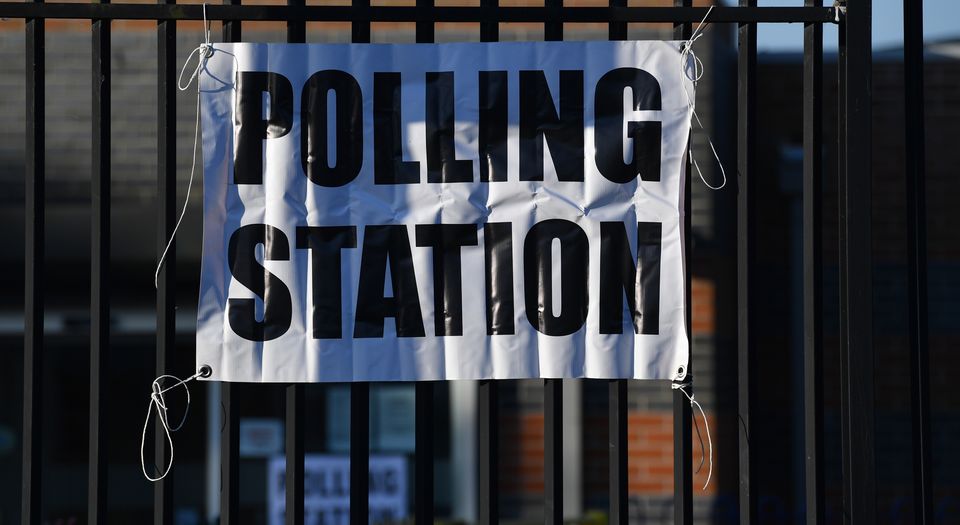 Against the background of Brexit, British politics is in flux, everything appears to be up for grabs and nothing seems 'normal'. The results of last week's local elections in England, Scotland and Wales, held in the middle of campaigning for the General Election, threw some light on a fluid political moment when few things can be taken for granted any longer.
Local elections in 'interesting results' shocker!
Local elections are traditionally dull affairs which are supposed to focus on important-but-parochial issues such as bin collections and parking spaces. But not the local elections held last week, in 34 English councils and unitary authorities and across all 32 councils in Scotland and 22 in Wales.
With the UK General Election only a few weeks away, these local elections looked like an early verdict on wider issues to do with Brexit and national political leadership. As a consequence these may have been the most interesting local elections in living memory, producing some remarkable results.
Conventional wisdom has it that the UK's governing parties normally lose votes and seats in midterm local elections. By contrast, Theresa May's ruling Tories made the biggest local gains by any government for more than 40 years. The Conservatives gained 563 council seats and took control of 11 more councils, while the Labour Party lost 382 councillors and control of seven councils.
Even more significantly, the Tories advanced in important areas that were previously considered beyond their reach, winning mayoral elections in places such as the Midlands and on Teeside, and making inroads everywhere from the south-west to Scotland.
Exactly how these local results will translate on General Election day next month, when voter turnouts will be far higher, remains uncertain. Some experts have produced a 'projected national share' of the vote giving the Tories 38 per cent, Labour 27 per cent and the Liberal Democrats 18 per cent, which they predict would mean only a modest Tory majority. Others point out that, on the only other two occasions in recent history when local elections were held so close to a General Election, in 1983 and 1987, Margaret Thatcher did less well than Mrs May shortly before recording landslide national victories.
One thing which seems certain is that, whatever comes next in this age of uncertainty, it is unlikely to be a straightforward case of history repeating itself.
There is no big anti-Brexit backlash
Ever since last June, the Remainer elites have been trying to cope with their shock at losing the EU referendum by imagining that it will be overturned at the first opportunity. Thus while trying to derail the democratic demand for Brexit through the courts and the House of Lords, they demanded a second referendum (to be followed no doubt by a third or fourth until voters give the 'right' result).
Now they are trying to turn the General Election into an ersatz second referendum, calling for a 'Progressive Alliance' (sic) to unite against Leave MPs, and trying to frighten voters by spreading more scare stories from the likes of Jean-Claude Juncker and Tony Blair about the imminent catastrophe that Brexit will allegedly bring down on the British people's heads.
Yet the local election results suggest that, so far at least, the Remainer elites' well-funded anti-democratic campaign is hardly sweeping all before it. The runaway winner was the Conservative Party – which, despite being led by Remainers, is the one UK party that is clearly (if not always convincingly) committed to seeing through Brexit, in the name of the 17.4million who voted Leave.
Labour's far more equivocal attitude, which barely conceals the fact that almost all its MPs and leading lights are anti-Brexit at heart, cut little ice with voters who deserted it in droves. The Lib Dems might have made some limited gains in the opinion polls by coming out as the Remainer Party, but they still lost 42 seats overall last week.
The Scottish National Party, the only 'nationalist' party in Europe fighting to get into the nation-eating EU rather than out of it, remains by far the biggest party north of the border, but even these most fervent of Remainers stalled somewhat last week, losing some council seats overall and control of Dundee.
A footnote to these results was the demise of the UK Independence Party (UKIP), which lost 145 of the 146 council seats it was defending last week. This gives the lie to the ridiculous notion that the Brexit referendum result was a vote to turn the UK into 'Farageland'. Brexit was never a vote for UKIP's small-minded politics. And the near-collapse of the UKIP vote should not be read as a retreat from the demand for Brexit. Never mind UKIP's desperate demand to ban the burqa; what Leave voters wanted was the removal of the EU harness from democracy in the UK.
Brexit might be feared and loathed in powerful media and political circles. But that hatred is not shared out in the country. The divide looked as clear last week as it did last June, with voters no more willing to do as they are told. That is no cause for complacency, of course, as the Bransons, Blairs and the rest will redouble their anti-democratic efforts for the General Election.
Labour has lost – the working classes
There is no doubt that the Labour Party was the big loser in the local elections. At this stage, an opposition party with any realistic ambition to govern should be, in the words of the BBC's political editor, 'gobbling up seats' in council elections. Instead Labour haemorrhaged almost 400 last week.
It is fashionable to blame Labour's crisis on the lack of charisma and competence daily displayed by the party's left-wing leader Jeremy Corbyn and his team. Yet the problems go far deeper and back much further than that.
What we are seeing now is the result of the long-term trend of Labour becoming detached from its traditional working-class base of support. One sign of that was Labour's 'turn to Europe' from the late 1980s onwards, as the party sought the backing of EU bureaucrats and judges for policies it could not win mass support for at home.
Brexit has brought to a head the divorce between Labour and millions of working-class voters. Some 90-odd per cent of Labour MPs backed the establishment's Remain campaign – including Corbyn, the 'man of principle' who shelved his longstanding Bennite principle of opposing the EU for the duration of the referendum campaign. More than 70 per cent of Labour MPs, however, represented seats where the majority of voters backed Leave.
As the newly elected Tory mayor of Tees Valley said after his victory in that supposed Labour stronghold last week, locals had 'voted strongly for Leave but our local Labour opponents were all for Remain, making them completely unconnected'. Just how incredibly 'unconnected' Labour has become from its supposedly core support became clear when it not only lost its Welsh heartland council of Blaenau Gwent to independents, but was even beaten by the Tories in two of Scotland's most deprived wards, Glasgow Shettleston and Ferguslie Park in Paisley.
If that had not laid bare the divide between Labour and traditional working-class voters, the party leadership's response to the results surely did. Top Corbyn ally and shadow chancellor John McDonnell blamed the media – always a code for blaming the stupid and gullible masses for allegedly swallowing whatever 'fake news' the mass media feeds them. Another Labour frontbencher, shadow foreign secretary Emily Thornberry, blamed dim voters for being swayed by Mrs May's image on TV, declaring that 'It is not good enough for people to simply say, "I like Theresa May's hair or I like that shade of blue" – politics is not about that, politics is about how you change people's lives'. Labour's chances of changing anything look dim while its leaders imagine it is their job to lecture voters like infants, about our 'not good enough' attitudes.
Yes, Labour won the mayoral elections in Manchester and Liverpool, confirming its status as the party of the new urban middle classes. For the same reason, it might continue to do better in London, where there were no local elections last week. But the wider local results confirm that Labour has lost far more than a few hundred council seats.
People voting Conservative for a change?
Just as the Labour Party no longer lives up to its name, so the Conservatives today don't look much like true blue Tories in any traditional sense. As the name implies, the Conservative Party has long been seen as the guardian of the status quo against social change, the political wing of the British establishment, with the Church of England dubbed 'the Tory Party at prayer', etc.
Now the Conservative government finds itself, however reluctantly, playing the role of the party of Brexit, leading the biggest political upheaval in modern times against the entrenched wishes of the political and cultural elites. Meanwhile the leaders of the CofE have just sent all churches a thinly veiled appeal to vote for anybody but the Tories.
Mrs May is no Mrs Thatcher, being far more of a managerial technocrat than a political radical. The irony is, however, that last week her party won support not just from traditional Tories, but also from voters who want a break with the past. People voted Conservative – for a change.
These results suggest that many voters in past Labour strongholds are no longer prepared, in that patronising phrase, blindly to 'elect a donkey if it wears a red rosette'. Instead people want their votes to count – as many said they felt they did 'for the first time' in the EU referendum.
The immediate beneficiaries of such a breakdown in old loyalties and demand for change might be the Tories, thanks to the pathetic state of everybody else. But the demand for change might also open up the potential for a different type of political alternative. In that sense at least, Tories taking Labour seats last week or next month is far from the worst thing that could happen – and certainly preferable to any advances for the reactionary Brexit-bashing, democracy-detesting 'Progressive Alliance'.
Mick Hume is spiked's editor-at-large. His new book, Revolting! How the Establishment is Undermining Democracy – and What They're Afraid of, is published by William Collins. Buy it here.
Picture by: Getty Images.
To enquire about republishing spiked's content, a right to reply or to request a correction, please contact the managing editor, Viv Regan.