We need to do right by old people
The crisis in adult social care is punishing those to whom we owe so much.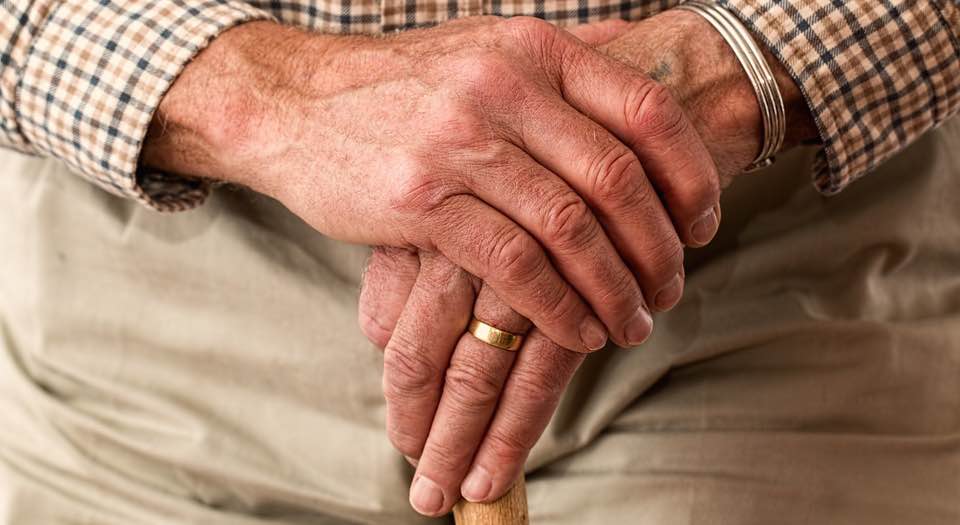 Who would want to be old today? According to the charity Age UK, the UK social-care system is on the brink of collapse. The problem is not only underfunding, but staff shortages to boot.
New figures suggest that, over the course of 2015-16, an estimated 338,520 adult social-care workers quit their jobs. Sixty per cent of them quit working in the sector altogether. With huge staff shortages and unskilled workers filling in the gaps, it's no picnic being in state-provided care these days.
And it's no wonder workers aren't sticking around. Adult social care is an emotionally and physically draining job. What's more, it is hugely underpaid. According to the BBC, the 'average full-time frontline care worker earned £7.69 an hour, or £14,800 a year'. Shifts are often long and unpredictable, with one in four care workers on zero-hours contracts or working overtime to cover vacancies.
Last week, the trade union Unison released a video to draw attention to the squeeze this is all putting on the time that social-care workers can spend with patients. The video, titled '15-minute Care Makeover', shows TV personality Claire Sweeney timing a nurse trying to make a home visit in just 15 minutes. Of course, the nurse is unable to fulfill even the most basic level of care. Due to short-staffing, such ridiculously short visits are now the reality in many areas.
It's not just a money problem, either. The state care system is complicated and not fit for purpose. Councils spend time trying to juggle large numbers of patients with a lack of staff and care-home vacancies, resulting in older patients, who could be cared for at home (and would prefer to be), being treated in hospitals. Poor organisation and overstretched staff leads to nurses and care workers seeing different patients week to week. Not only is this an uncomfortable experience for patients, this is also how notes get lost, signs get missed and accidents happen. Just throwing money at the problem won't produce any long-term solutions.
Over the past 10 years, there have been a number of exposés on the poor standards in UK social-care institutions. But people being left in dirty clothes, without food or without access to a toilet isn't the result of twisted, horrible care workers. Unfortunately, these incidents happen for far more mundane reasons. Nurses and care workers are often encouraged to work on a tick-box system, sometimes seeing tens of patients an hour. Poor standards become entrenched. Even if care workers have enough time to make sure someone isn't in a critical condition, residents in care homes are often given just five to 10 minutes of human interaction a day. Care work is as much about providing emotional support – company and comfort – to someone as it is about changing sheets or cleaning bathrooms. This is something that can't be rushed.
As a society, we have a duty to look after our old folks. Though that might sound like an uncontroversial statement, it grates against the prevailing narrative – that older people are living comfortable lives at the expense of young people. Too often, whether it's in a discussion about housing or the environment, the older generation are presented as problems for, rather than contributors to, society. The obsession with so-called generational inequality blinds a lot of people to the reality, and to what the older generation contributed to society. Those who end up in the state social-care system will have worked hard, building the society we enjoy today, but they're certainly not living it up.
The Office for National Statistics has stated that the number of people aged over 75 is expected to double by the year 2040. So we need to get serious about changing our attitudes towards old people and boosting the care they receive. It's appalling that, in a Western, developed society, those of us who can't afford private care when our bones or our minds get knackered face the rest of our lives in squalid care homes. It's even more appalling that those who do decide to care for our elderly get paid peanuts.
It's an old saying, but an important one: respect your elders. Adult social care has been a problem for years, but let's use these shocking figures about social-care workers to force some action from the government. Our politicians need to quit waxing lyrical about running a fairer, kinder society and put some money and thought into how we care for older people. What's more, we need to shake off the granny-bashing mindset that pervades so many social-policy discussions. That people are living far longer after retirement is a good thing – it's a product of the progress society has made. We need to celebrate that, and do right by the people whose hard work made it happen.
Ella Whelan is assistant editor at spiked. Follow her on Twitter: @Ella_M_Whelan
To enquire about republishing spiked's content, a right to reply or to request a correction, please contact the managing editor, Viv Regan.