Hands off WhatsApp
Amber Rudd needs to butt out of our private conversations.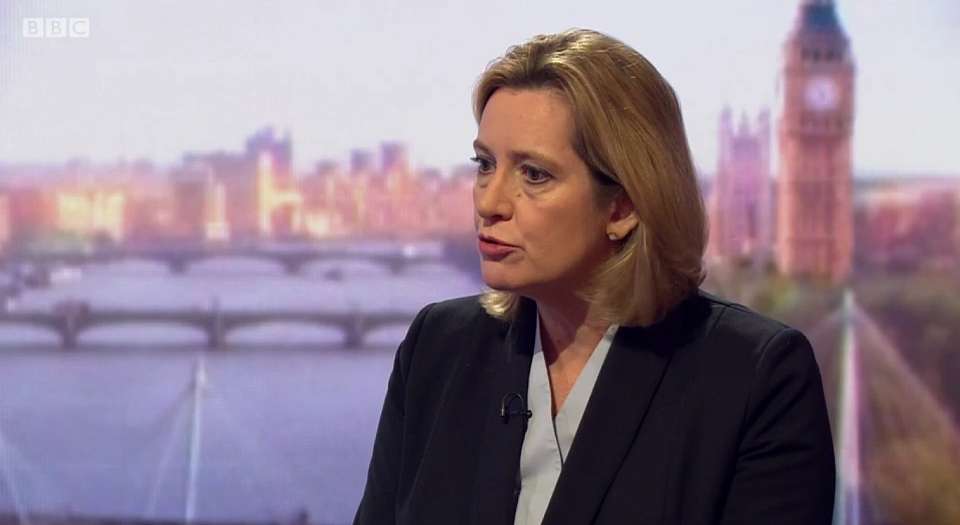 Is there anything more Nineteen Eighty-Four-style-sinister than the 'Smile, you're on camera' signs, which can be found liberally dotted around the UK? According to estimates from the British Security Industry Authority (BSIA), there are around five million CCTV cameras in Britain, which works out at about one camera per 14 people. There are more surveillance cameras in Britain than in China.
The arguments for such extreme levels of surveillance are always the same: the cameras act as a deterrent to criminals; they help catch criminals after a crime has been committed. In short, they make Britain a safer place for law-abiding citizens.
And security is once again the name of the game as home secretary Amber Rudd attacks online messaging service WhatsApp. It turns out Westminster terrorist Khalid Masood sent a WhatsApp message just minutes before launching his murderous attack. But due to WhatsApp's end-to-end encryption of messages, the content of that message cannot be accessed by the government's security services. This has been labelled 'completely unacceptable' by Rudd. Speaking on BBC TV's Andrew Marr Show, she accused WhatsApp of providing a 'place for terrorists to hide'.
Rudd says that when it comes to exceptional situations like terrorism, security services must be able to access encrypted messages. Clearly, she does not fully understand encryption. WhatsApp encryption works by scrambling messages once they have been sent. Only the sender and recipient of the message have the key to unscramble it on their devices. This means that even WhatsApp cannot access the content. If WhatsApp, and other online communications companies, were to create some kind of backdoor that would allow security agencies access, this would make all of the data vulnerable to hackers and other cybercriminals. Furthermore, if companies include built-in loopholes to their encryption tools, then it negates the entire point of the service.
In the aftermath of a terrorist attack, it is understandable to want security. But there are much wider implications to increased security that need to be considered. People should have the right to privacy, and the freedom to communicate with others without worrying that the government is looking over their shoulder. Restricting this freedom for terrorists would mean restricting it for all of us. And privacy is an important civil liberty. When WhatsApp co-founder Jan Koum launched the messenger's encryption service, he explained his personal connection to the principle of privacy: 'The desire to protect people's private communication is one of the core beliefs we have at WhatsApp, and for me, it's personal. I grew up in the USSR during Communist rule, and the fact that people couldn't speak freely is one of the reasons my family moved to the United States.'
In arguing for access to private messages in the name of improving security, Rudd ignores the fact that the use of encryption on WhatsApp is itself a security tool, for the more than one billion people who use WhatsApp. As Koum says: 'No one can see inside that message. Not cybercriminals. Not hackers. Not oppressive regimes. Not even us. End-to-end encryption helps make communication via WhatsApp private – sort of like a face-to-face conversation.'
But Rudd is hardly the only politician who thinks citizens' right to privacy can be discarded in the name of national security. Last year, the Investigatory Powers Act, legislation spearheaded by then home secretary Theresa May, made it law for communications companies to store their customers' browsing data for a year. This data can be accessed by public bodies as unrelated to security as the Food Standards Agency.
Today, as the government puts increased pressure on internet companies to censor content and store data, it seems our political leaders are keen to foster a climate of 'nothing to hide, nothing to fear'. Indeed, in her interview with Marr, Rudd harks back to the good old days when spying was so much simpler: 'It used to be that people would steam open envelopes or just listen in on phones when they wanted to find out what people were doing.'
But the notion that if we have nothing to hide we have nothing to fear is ridiculous. Everyone has something to hide. Everyone has information about themselves that they wish to keep completely private – and there is nothing wrong with that. Rudd is worried that WhatsApp provides a 'secret place for terrorists to communicate'. But WhatsApp is not a private club for would-be jihadists; it's a messenger service used by millions. Yes, it does provide a 'secret place' — and in doing so it safeguards personal freedoms that our elected officials apparently have no interest in preserving.
To enquire about republishing spiked's content, a right to reply or to request a correction, please contact the managing editor, Viv Regan.