Enough with the 'snowflake' slur
We shouldn't write off an entire generation over the actions of a few.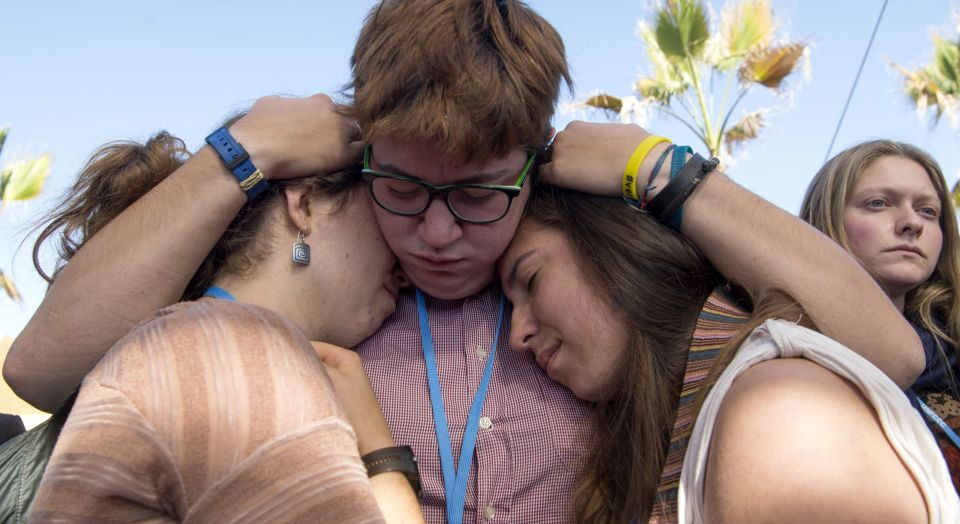 Anyone with the slightest understanding of rhetoric will know that insults are rarely persuasive. Hillary Clinton's 'basket of deplorables' comment was hardly likely to endear her to wavering voters. Likewise, when decent people with genuine misgivings about the European Union were smeared as racist in the run-up to the referendum, a victory for the Leave campaign was secured.
The same could be said for the epithet 'snowflake', now synonymous with a certain type of censorial university student. We can all agree that illiberalism is on the rise in UK campuses: spiked's latest Free Speech University Rankings makes that abundantly clear. But complaints about the 'snowflake generation' aren't going to change anything. As a rhetorical strategy, it's right up there with Jim Jefferies telling Piers Morgan to 'fuck off'. The impulse is natural enough, but it's ultimately counterproductive.
That is not to deny that emotional fragility among students is a growing concern. Anyone in any doubt about this should read Peter Gray's article on the subject for Psychology Today, or, better still, talk to any lecturer. Whereas students in previous generations sought to reject the in loco parentis approach of university administrators, many students today are turning to authority figures to solve their problems. That said, we need to recognise that millennials are the products of an over-pampering culture. If anyone is to be criticised for this increasing trend of hypersensitivity, surely it should be the older generations who allowed these conditions to flourish in the first place.
The snowflake slur became commonplace around November 2015, after Erika Christakis, a professor and head of Silliman College at Yale, sent an email questioning the wisdom of banning certain types of Halloween costumes. We all know what happened next because it was captured on camera and shared widely on social media. The Yale students clustered around Christakis' husband in the college quad in order to berate him. One particularly shrill undergraduate is heard screaming: 'It is not about creating an intellectual space! It is not! Do you understand that? It's about creating a home here. You are not doing that!' Her peers click their fingers approvingly, because applause is a potential 'trigger'.
It is difficult to feel anything but contempt for this kind of behaviour, coming as it does from some of the most privileged members of society. The same can be said for the Rhodes Must Fall campaign at Oxford University, where a group of students declared that the statue of the colonialist Cecil Rhodes at Oriel College made them feel 'unsafe', and called for the Grade II* listed building to be irrevocably changed.
That this kind of entitled behaviour should be found at Yale and Oxford is inevitable. As Tom Slater has previously pointed out, the more elitist universities are also those most likely to foster a Safe Space mentality. Of the five most ban-happy institutions identified by the FSUR, four (Oxford, Edinburgh, Newcastle and Cardiff) are part of the prestigious Russell Group. According to one government study, 'almost half of the new places created at Russell Group institutions over the past decade have gone to privately educated individuals'. Are we really so surprised to see rich teenagers demonstrating an undue sense of entitlement? There's nothing new about that.
Such people cannot possibly be said to be representative of all millennials. Few students have any time for the kind of self-indulgence displayed by the likes of the Rhodes Must Fall campaign. Nor, for the most part, do they concern themselves with the bizarre excesses of the National Union of Students (NUS), a body whose leading members would like to see the end of Holocaust Memorial Day because it is not sufficiently 'inclusive'. Under the helm of self-styled 'champion of liberty' Malia Bouattia, the NUS has effectively turned into an authoritarian pressure group that gets you a 10 per cent discount at Matalan.
It goes without saying that students have every right to protest against whatever they see fit. This applies as much to extortionate tuition fees as it does to tiresome non-issues such as the recent ban on stormtrooper costumes at a Star Wars theme party due to supposedly fascistic connotations. Similarly, nobody is impressed when a college sushi bar that undercooks its rice is accused of disrespecting Asian culture through a 'culturally appropriative sustenance system'. If so much energy is to be expended on outlawing offensive snacks, why hasn't anyone called for a ban on jelly babies for inciting child cannibalism?
Of course this kind of faux-activism naturally invites the snowflake slur. But surely the most culpable are the university authorities who capitulate to these demands? An unhinged young woman screaming expletives at her professor should not result in the latter stepping down from his post. A college should not remove a plaque dedicated to one of its benefactors simply because a few overweening undergraduates have no appreciation of historical context. The fault lies with those who indulge these antics as though they are in any way characteristic of the student body as a whole.
That a culture of offence is taking hold on university campuses is undeniable, but lazy generalisations will do little to improve the situation. It is unhelpful to write off all millennials simply because of the actions of a handful of privileged narcissists who wish to go zorbing through life in their bubbles of hot air. So it is good that Brendan O'Neill has said that from now on the word snowflake won't be used on spiked to describe students, because it has become an 'unhelpful term' that wrongly treats modern campus censorship as an 'out-of-the-blue thing'. Indeed, we shouldn't forget that much of the resistance to campus censorship is coming from students themselves. They deserve our support, not our denigration.
Andrew Doyle is a stand-up comedian and spiked columnist. Follow him on Twitter: @andrewdoyle_com
Andrew will be performing his new show, Future Tense, at the Glasgow Comedy Festival on 24 March. Book your tickets here.
To enquire about republishing spiked's content, a right to reply or to request a correction, please contact the managing editor, Viv Regan.