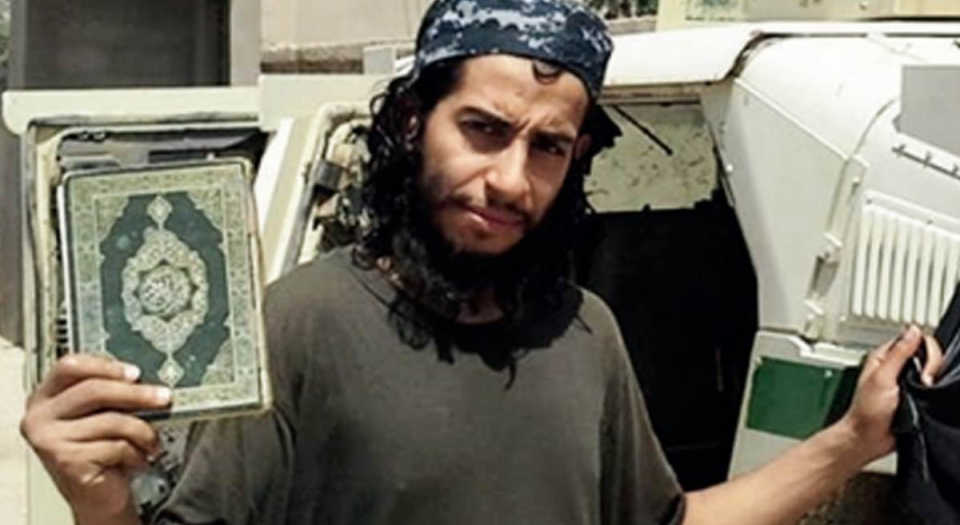 Long-read
Jihadism: a youthful revolt
Why France's terrorism problem owes more to a generational revolt than religion.
In the aftermath of 9/11, France seemed to be under less threat from an al-Qaeda-style terrorist attack than other European countries. The threat seemed to be far greater in Britain, Spain, the Netherlands or Denmark.
However, following a sudden and bloody wave of terrorist attacks, which started with the killing spree of Mohamed Merah in Toulouse in 2012, France is now seen as the principal target of al-Qaeda and ISIS. And little wonder. After the Toulouse attack, there was the Charlie Hebdo massacre in January 2015, which left 12 dead; the Paris attacks in November 2015, which left 137 dead; the Nice attack in July 2016, which left 84 people dead; the killing of a priest in August 2016; and the murder of two police officers in June 2016. And this roll-call of terror does not even include countless thwarted or failed attacks.
Nevertheless, this sudden rise in Islamist terror attacks in France over the past five years hides a continuity with that which went before. In fact, the phenomenon of the 'homegrown terrorist' that has struck Europe and the US has not suddenly now emerged in France, too. In fact, it began in France in 1995 with the Paris Metro and RER bombings, orchestrated by the Islamist Khaled Kelkal, and the failed attempt to blow up a G7 meeting in Lille in 1996, by the so-called Gang of Roubaix, an al-Qaeda grouplet.
In both cases, those involved were either second-generation Muslim migrants or converts; about half of them had a past of petty delinquency; a few were religious before their radicalisation, but most made a belated return to religion (or converted to Islam); almost all of them died in the course of their action; and, finally, all of them connected their attacks with global jihad (be it in Bosnia or Afghanistan).
Strangely enough, this pattern, this terrorist typology, has remained consistent over the past 20 years: the Kouachi brothers (who murdered the Charlie Hebdo journalists) had a very similar profile to Khaled Kelkal. Today, almost 90 per cent of terrorists and hardline jihadists in France are, like their 1990s predecessors, second-generation migrants or converts, with few first-generation and even fewer third-generation migrants (whose number should have considerably increased during the last two decades) becoming involved.
This continuity with the 1990s is also illustrated by another pattern: each group or individual has been groomed by a member of a previous radical cell. So, for example, Djamel Beghal, jailed in 2005 for a planned suicide bomb attack, and Salafist preacher Farid Benyettou, also jailed in 2005, mentored fellow prisoner Chérif Kouachi, one of the brothers behind the Charlie Hebdo attack. Even apparent 'lone wolves', who radicalise themselves online, come into virtual contact with seasoned radical Islamists based in Syria. Indeed, from the formation of Beghal's terrorist group itself in 1997 to the cell behind the Paris attacks in 2015, the chain effect is well documented. The only obvious change in the nature of those recruited since ISIS replaced al-Qaeda as the magnet for radicalism is that the jihadist volunteers now tend to be younger, and feature more women.
But despite the continuity, it is clear that there has been a rise in both terrorist attacks and the recruitment of jihadists in France over the past five years. Why has this happened?
One possible explanation is ISIS's strategic decision to target France, as punishment for joining the US in military action in Iraq and Syria. But that does not explain why the terrorist attacks resumed in 2012. After all, France joined the anti-ISIS military coalition in September 2014.
Moreover, as I have pointed out, the process of radicalisation did not stop between 2001 and 2012. It is more accurate to state that there is both a continuity and a rise in the recruitment of volunteers for global jihad since 1995. This trend is not really related to the specific dynamics of a local conflict, be it Iraq or Syria. Those flocking to Syria today would have headed to Bosnia, or Afghanistan, or Yemen in the late 1990s.
Rather, it's the lull in terrorist attacks in France between 2000 and 2012 that needs explaining, rather than their rise over the past five years. And that, I would suggest, has more to do with the efficiency and effectiveness of the police than with a problem of recruitment or the strategic decisions made by al-Qaeda or ISIS.
If France is a hotbed of radicalisation, then, it is not because of the international situation; it is for domestic reasons.
Many point out that it is because France has the highest number of Muslims in Western Europe. But this is not a sufficient explanation for homegrown jihadism. There is no real correlation between the number of Muslims and the number of radicals.
There are two other common explanations for why France seems to have a particular problem with homegrown jihadists: first, France's colonial past, and second, the combustible mix of social exclusion and racism, which fuelled the recent protests against the police in the suburbs of Paris. But do these two explanations really explain what's going on?
Now, clearly, all those radicalised express a sense of humiliation and a desire for revenge. But they are by no means all jobless and uneducated. More striking still, given the role ascribed to France's colonial past, few of these young jihadist radicals have had any involvement in political or religious militancy, either in leftist anti-colonial, pro-Palestinian movements, or in the framework of religious institutions.
In fact, because many lead, and have led, very secular lives, none complained of Islamophobia, except the more recent female activists (who protest the burqa ban). And they never connect their revolt with the colonial past; they speak of 'crusaders', not of French paratroopers in Algeria. And the Palestinian struggle is simply not significant. If it was, they wouldn't join ISIS, which fought Hamas and is fighting Hezbollah, Israel's only effective military opponents. Moreover, the large number of converts involved in jihadist terrorism further shows that the problem is not one of exclusion, of a failure to integrate Muslim migrants. Many are choosing to become Muslims.
No, the turning of many young people towards radical Islam is clearly a generational phenomenon. Hence, since 1997, all the radical cells feature an unusually high percentage of siblings radicalising together, including converts who very often go in pairs of brothers. There is a clear generational conflict at work here. Most parents don't understand the radicalisation of their children, and most radicals blame their parents for not being Muslims or being bad Muslims. The youth are rejecting the cultural Islam of their parents. And, for obvious reasons, this cultural gap is at its widest between first- and second-generation Muslim migrants. So while the first generation tends to stick to a traditional form of Islam, and the third generation has a longstanding experience of being Muslim in France, the second generation is most conflicted, torn between an Islam they barely know and a domestic culture towards which they feel antagonistic.
This gap between culture and religion seems to be aggravated among Muslims living in a French cultural environment. It therefore makes sense to speak of an overrepresentation of French-speaking terrorists and jihadis among the homegrown radicals of Western Europe. This 'French connection' affects other countries in continental Europe. Hence second-generation Muslims from the former French colonies of North Africa are overrepresented among Islamist radicals in Flemish-speaking Belgium, Germany and Holland (the majority of Muslims in these countries are usually from Turkey). By the same token, another former French colony, Tunisia, provides an unusually high percentage of terrorists and jihadis, compared with other Arab states.
So why is the antagonism between religion and culture so great in a French cultural environment? It is tempting to blame the French policy of laïcité, but that doesn't really stand up to scrutiny. Remember, laïcité affects Muslim Turkish migrants in France who don't radicalise just as much as North African Muslim migrants who do. And laïcité has no role in the radicalisation of French-speaking Muslims in Belgium or Holland, let alone ordinary Tunisians.
No, the key factor that explains the antagonism between religion and Western culture is this second generation's youthful experience of deculturation, of uprootedness, their sense that their lives have been divested of traditional religious meaning and purpose by domestic, Westernised French culture. It is a deculturation effect born of both a paradoxical integration (mixed marriages are higher in France than in Germany, Holland or Denmark), and a complex linguistic situation (a population torn between the vernacular languages of Maghreb, modern Arabic and French).
Salafism prospers amid the experience of deculturation. It is seen by radical preachers as a good opportunity for 'cultural Muslims' to revert to the 'true tenets' of pristine, authentic Islam. The proximity between Salafism and the religious narrative of jihadism has often led some observers to conclude that Salafism is the first step leading to jihadism – in short, that the radicalisation of Islam is the main cause of terrorism. But this association is not corroborated by the life stories of French radicals. Yes, they become born again while waging jihad; they are convinced that they will go to paradise; and there is a clear religious dimension to their engagement. But they are not obsessed with the strict daily religious practices in the way that devout Salafis are.
In fact, the radicalised youngsters all share the same Western youth culture, albeit in Islamised form. It pervades ISIS propaganda (the video games, the aesthetics of violence, the narrative of the lonely hero avenging the suffering ummah). They recast their youthful revolt in terms of the Islamic narrative of al-Qaeda and ISIS, which, of course, is easier to do for those with a Muslim background.
When seen as a generational antagonism, it becomes possible to compare the terrorism of today with past terroristic outbursts, such as those of the Red Brigades in the 1960s: jihad has taken the place of revolution, the global ummah the place of the international proletariat, and Sham (Syria) the mythical place that China, Vietnam or Cuba once held. But in contrast with previous leftist generations, the Islamist radicals' engagement is heavily connected to a fascination with death, either in terrorist actions or in suicide attacks defending the elusive caliphate. This fascination with death is also to be found in other, non-Islamist mass killings, such as the Columbine-style school shootings in the US. As is the Islamic radicals' modus operandi, such as the staging and filming of the violence perpetrated by an avenger who suddenly leaves his or her solitary life for a brief and final burst of suicidal violence. This brings a troubling aspect of radical jihadism to the surface: these new barbarians are thoroughly modern.
Olivier Roy is a French professor at the European University Institute in Florence. He is the author of several books including Holy Ignorance: When Religion and Culture Part Ways, published by Hurst (2010); and, most recently, Jihad and Death, published by Hurst (2017).
To enquire about republishing spiked's content, a right to reply or to request a correction, please contact the managing editor, Viv Regan.