Moonlight is more than a black, gay film
The Oscars is being racialised, and that's a bad thing.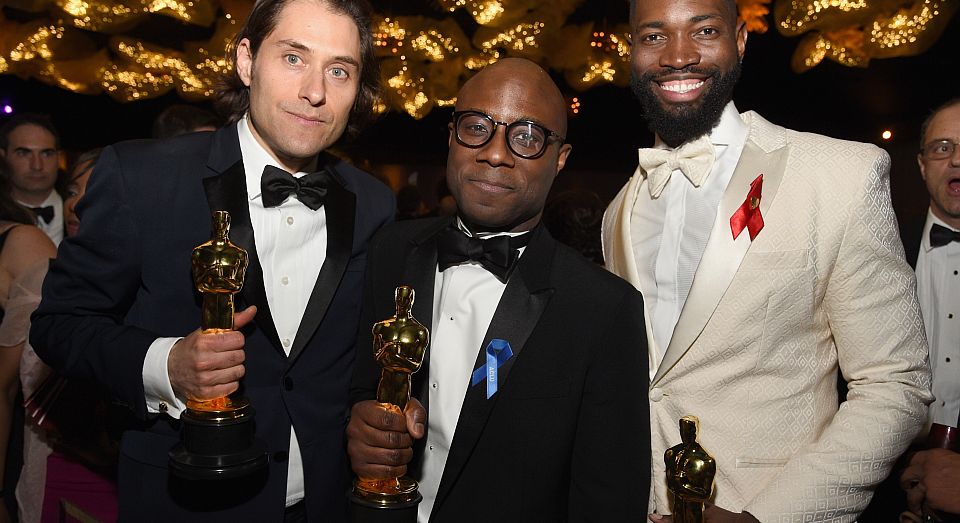 As expected, La La Land was the big winner at last night's Oscars, sweeping up six awards, including Best Director and Best Actress. What wasn't expected was the surprise victory for Moonlight in the Best Picture category. It was a shock not only because La La Land had been odds-on favourite for months, but because of the now infamous mix-up: the Best Picture award was accidentally given to La La Land first.
Moonlight's victory must not be seen as a victory for the push for greater diversity at the Oscars. Many claim the diversity of this year's nominees and Moonlight's victory are down to the 683 new members of the Academy, who are the most diverse group in the Academy's history. This is being held up as proof that the immorality of the privileged can only be fixed by giving more power to the underprivileged. But this simply isn't true. The Academy has over 6,000 members in total, so the new batch, making up about a tenth, would not be enough to tip the scales if the Academy really was institutionally prejudiced. Moonlight simply couldn't have won without getting a considerable number of votes from white males.
People seem to forget that 12 Years a Slave won just three years ago, under an Academy which the LA Times said was 93 per cent white. This year's record for non-white acting nominees is tied with the ceremony of 10 years ago, which was overseen by a mostly white Academy. To say, or hope, that Moonlight's victory is down to the Academy's newfound diversity suggests you think these new members are more interested in voting for diverse films over good films, or that they're as biased as white male members of the Academy allegedly are, and will only vote for people who look like them.
It trivialises racism when people attach that word to things as banal as the Oscars. The Oscars clearly wasn't racist the year in which 12 Years a Slave was the big winner; and yet in the following year there was the 'Oscars so white' controversy, suggesting the Academy had suddenly turned racist again. From this racialised perspective, there was no reason La La Land could have won Best Picture last night other than prejudice. The word 'racist' becomes meaningless if institutions can be racist one year but not the next, and if the cure to this alleged racism lies in something as easy as giving an award to a particular film.
If people start to believe the Oscars is more interested in diversity than quality, then they will cease to take the whole thing seriously. Genuinely great films that happen to have black actors or directors could be written off as undeserving victors. By the laws of intersectionality, it surely won't be long before films portraying different identities go to war with each other, with the loser claiming their loss shows they're the real underprivileged group today. And all over a stupid award.
Let's not forget the Oscars is an industry event, and commercially it makes more sense to give the Best Picture award to Moonlight. La La Land has already grossed $369million; it doesn't need the help of the Oscars to find a new audience. Moonlight's budget was just five per cent of La La Land's – winning Best Picture gives it a great chance to build on its current gross intake of $25.2million. It will be seen by many more people, of all backgrounds, who won't be mystified by its black/LGBT subject matter but rather will see the universal in the culturally specific; the humane compassion of writer/director Barry Jenkins; and the sumptuousness of its technical craft.
The arts shouldn't be defined by barriers – they should be about transcending them. You don't need to look at the colour of actors' or directors' skin to think this is a great year for cinema.
Christian Butler is a writer based in London. Follow him on Twitter: @CPAButler
Picture by: Getty
To enquire about republishing spiked's content, a right to reply or to request a correction, please contact the managing editor, Viv Regan.