The Grammys isn't racist…
...it's just painfully out-of-touch.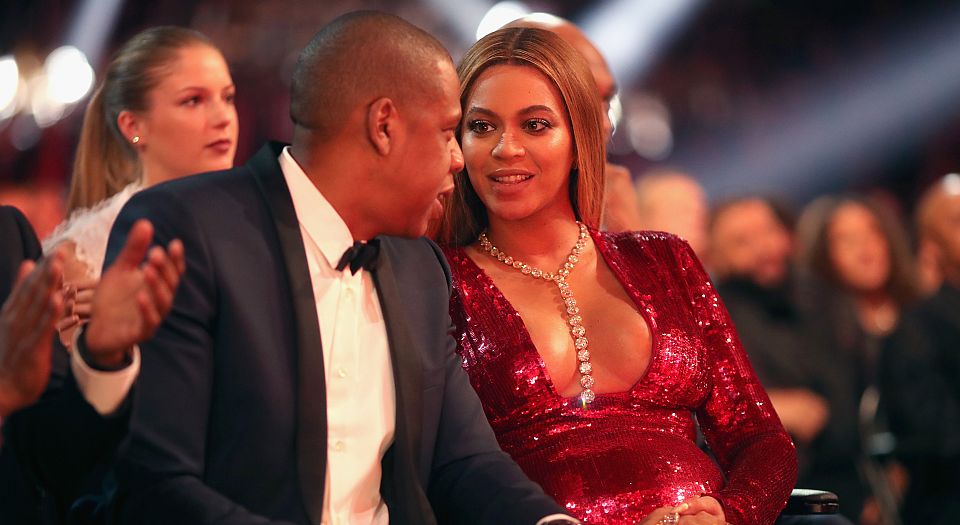 This year's Grammy Awards, which took place last night, had been touted by some as the most diverse ever, given that five of the most nominated performers were black. Despite this, a number of performers boycotted the show over its perceived bias against non-white performers. The backlash is also thought to be a response to certain black performers being relegated over the years, shut out of the major awards and into genre categories.
R&B singer Frank Ocean – whose album Blonde was among the year's most critically acclaimed – refused even to submit his music for nomination this year. He claimed this 'dated' award show 'doesn't seem to be representing very well for people who come from where I come from'. He criticised the 'cultural bias' of Taylor Swift's 1989 winning Best Album last year over Kendrick Lamar's To Pimp a Butterfly.
Drake and Kanye West, despite both having eight nominations, also chose not to attend this year's ceremony. But Kanye's longstanding agitation with award shows notwithstanding, the two made no big statement about not attending, and may have just decided to miss it.
It's no help to the Grammys' reputation that its producers responded in a rather petty way to its critics – in a way that the Academy never attempted in the wake of the #OscarsSoWhite controversy. Producer Ken Ehrlich and writer David Wild slammed Ocean's performance at the 2013 Grammys, suggesting his 'faulty' performance was the true reason behind his boycott this year. They were also perplexed as to why Drake would dare to be on tour in Europe while the Grammys was due to take place. Their comments reeked of desperation.
In the end, the ceremony played out as expected, with Beyoncé losing out to Adele in all of the major categories. That said, Chance the Rapper was the first black musician to win Best New Artist in six years. And even Adele seemed embarrassed about the snubbing of Beyoncé's album Lemonade, saying in her last speech that she adores Queen Bey and 'the way you make my black friends feel'.
The truth is that the Grammys was never culturally relevant. It has been out-of-step with the cutting edge for its entire history. Even Justin Bieber knows this — though he was finally nominated for major awards this year, he also didn't bother turning up. This wasn't a protest, just a young star who knows skipping it will have no consequences whatsoever for his career.
Perhaps the Grammys' biggest problem these days is its strange obsession with honouring veteran performers, often for material that barely charts. Beyoncé's Best Album loss in 2015 was made all the more shocking by the fact that the award went to a middle-aged Beck for his insipid Morning Phase. Or how about when Eminem and Radiohead lost the same award to a reformed Steely Dan back in 2001? Or when Metallica famously lost the inaugural Best Hard Rock/Metal Performance to the strikingly un-metal Jethro Tull? David Bowie received more nominations for his Nineties drum'n'bass album, Earthling, than for any of his classic albums of the Seventies.
This lauding of veteran artists is not just limited to white performers, either. Kanye West has previously been snubbed in the Best Album category thanks to absurd victories for elder black performers, namely jazz pianist Herbie Hancock and the late Ray Charles. Even the ceremony's bizarre decision to allow old-school rapper LL Cool J to host for the past five years feeds into this trend.
The Grammys has always failed to recognise the most critically acclaimed acts, and it is even hit-and-miss with the most popular. This incredibly lame award show is only newsworthy now because it is said to highlight the inherently racist times we live in. It has become relevant to discuss only because of its utter irrelevance. Why do we need our enjoyment of a musician validated by these pathetic institutions? As long as the public knows To Pimp a Butterfly is one of the best albums of the decade, why should we waste our breath insisting the Grammy voters agree?
The racialising of Beyoncé vs Adele, two megastars who are doing quite fine without the Grammys, thank you very much, downplays their individual artistry. Beyoncé's loss becomes a loss for all black people. If she had won, it would have been a victory for the underprivileged and all those pushing for diversity. In this battle, the excellence of Lemonade really is made irrelevant.
To demand the Grammys highlight more diverse acts implies that it is a genuine arbiter of quality. The outcome of these awards is irrelevant, the result of a vote among an arbitrarily selected group of old-hat industry types. Calling on the Grammys or the Oscars or any other award show to reform just gives the industry more license to pick the agenda of what we 'should' enjoy and find merit in. The solution is not to demand these institutions change from within, but to stop caring about them entirely.
Christian Butler is a writer based in London. Follow him on Twitter: @CPAButler
Picture by: Getty
To enquire about republishing spiked's content, a right to reply or to request a correction, please contact the managing editor, Viv Regan.