Students' unions: putting a radical gloss on moralising
Universities and SUs now work in tandem to stifle freedom.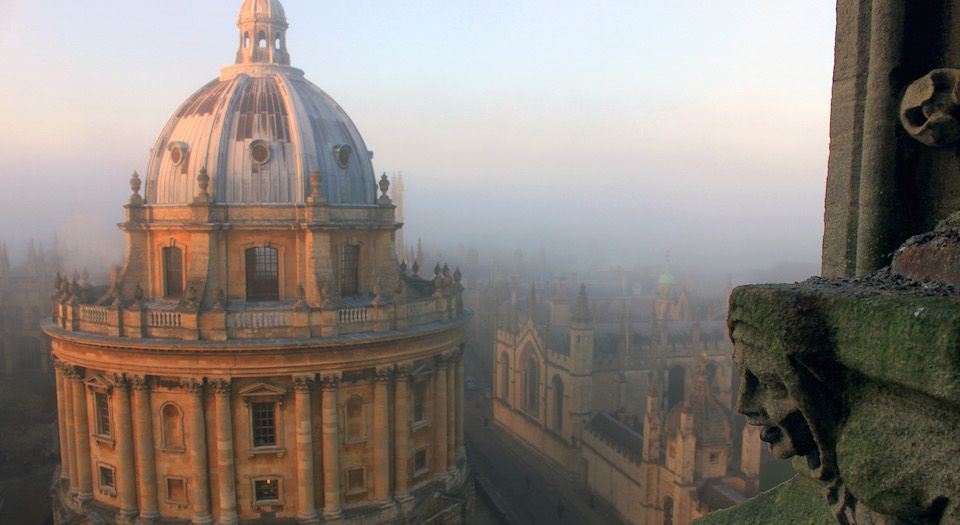 Campus censorship has become so common that a radical preacher being prevented from speaking at a university's Islamic Society barely registers a raised eyebrow. Yet when Haitham al-Haddad was prevented from talking about sharia law as part of the University of Kent's 'Discover Islam Week' last year, it became newsworthy. Because unusually, it wasn't students protesting against al-Haddad's alleged homophobic and anti-Semitic views. NUS officials did not issue edicts demanding his invitation be rescinded. No, it was university managers who intervened to stop the talk from going ahead. In the post-mortem that followed, the student union was chastised for failing to act upon its No Platform policy.
This example sheds light on the way that campus censorship works today. It makes clear the convenient correlation between Prevent, the government-backed campaign against extremism, and No Platforming. Universities have a legal duty under the 2015 Counter-terrorism and Security Act to demonstrate that they are actively countering radicalisation and religious extremism and are preventing terrorism. This involves vetting external speakers and barring those likely to incite hatred on the grounds of race or religion or supporting a proscribed terrorist group. The NUS has waged a high-profile campaign against Prevent. However, universities are often spared from having to act on this censorious and illiberal legislation because students' unions beat them to it. What's more, student No Platform goes further than Prevent and requires no justification other than someone, somewhere, possibly being offended by the suggested speaker.
This cosy relationship has worked well for universities. Student officials have taken (well-deserved) flak for being ban-happy authoritarians. University managers, meanwhile, have been able to avoid getting their hands dirty. With a few honourable exceptions, such as Louise Richardson, vice chancellor of the University of Oxford, they have had little to say when students No Platform speakers or ban newspapers. Only now, as spiked'ss latest Free Speech University Rankings show, universities are catching up with students' unions and being far more upfront about restricting free speech on campus. Increasingly explicit institutional restrictions on what can and can't be said are not a result of student officials losing their censorious impulse. Nor are they a result of a breakdown in the relationship between students' unions and university managers. In fact, the opposite is the case, and the connections between the two are more intertwined than ever.
Throughout its almost 100-year history, the NUS has only rarely been a thorn in the side of universities. It has always aimed at cultivating future leadership, as attested to by the long list of former NUS presidents who have carried their anti-democratic impulses with them into parliament or journalism. Likewise, the NUS has always had an interest in commercial activity, generating revenue from selling travel, insurance or beer. What's changed over the decades is that the NUS has dropped its independence from universities and become increasingly incorporated within institutional management structures.
The intimacy between universities and students' unions has been driven by a number of factors. The 1994 Education Act clarified that students' unions were charities and, as such, had to comply with charity law. Having dropped the 'no politics' clause from its constitution only 25 years earlier, the NUS had to stop putting resources into general political campaigning and focus solely upon issues that affect 'students as students'. Since then, students' unions have become more focused on 'core activities' concerned with 'advancing the education of students.'
These changes in the aims of the NUS have occurred in parallel with universities being keener than ever to demonstrate that they elicit and respond to the 'student voice'. Students' unions play a key role in capturing the student voice and feeding this back to academics to ensure customer satisfaction. When the NUS campaigns around issues such as student feedback, their demands are treated with the utmost seriousness. Such campaigns can be used by university managers as a weapon against academics – demands from students carry more weight than institutional edicts. This reverence given to the student voice has been exacerbated by a question recently added to the National Student Survey, completed annually by final-year students, asking them about the performance of their students' union. The use of the NSS results to compile league tables makes it vital that students rank their unions highly. Universities have a vested interest in making this happen.
All these changes have occurred in conjunction with students' unions suffering massive decreases in the commercial revenue they generate: all those cheap pints sold in plastic beakers made for a consistently large income stream. This lost revenue has made unions more reliant upon an institutional 'block grant', funding received directly from the university and often based upon student numbers and planned projects. This money is not free: institutions clearly expect something back in return and have clear expectations about how the money will be spent.
The funding that flows from universities has helped students' unions transform themselves into slick operations. Officials, often elected with the tiniest of mandates, are trained up in the correct way to implement policies and work with institutions. As well as income they get status and a seat at the top table. However, over recent years the minimal power and influence of union officials has been further eroded by the emergence of a new layer of permanent staff employed by the students' union and with more power and financial responsibility than elected officers. This new class of manager sits halfway between students and university: as bureaucratic go-betweens they embody the increasing convergence between the values and priorities of students' unions and institutional senior managers.
These permanent members of staff allow universities to delegate consent classes and safe-drinking initiatives to those who are all too happy to put a radical gloss on moralising. They allow universities to delegate responsibility for campus censorship and the policing of speakers. There is little disagreement because trained-up officials, permanent NUS employees and those working for the university share the same language of student wellbeing, student experience and student satisfaction. To some extent it simply no longer matters who enforces speech codes; it doesn't matter whether censorship takes place under the name of Prevent or No Platform – all involved are singing from the same hymn sheet.
The more explicit restrictions on free speech now coming from universities show that university managers no longer feel under any pressure to hide behind students. They no longer feel any need to employ the rhetoric of academic freedom. Indeed, knowing they can rely not just on students but often on academics too to support speech restrictions in the name of inclusivity, safeguarding and wellbeing, means there is no need to be anything other than explicit. Universities are proud of their speech codes and do not recognise them as censorious.
Institutional censorship points to greater confidence from managers in enforcing restrictions rather than any pro-free speech transformation within the NUS. But things do change. It is great to see the NUS organising to boycott this year's NSS in protest at rising tuition fees and the increased marketisation of higher education. Perhaps now that students can see a little more clearly how their freedom on campus is being curtailed, they will have more of an opportunity to fight back. To be successful they will need to challenge the cosy relationship between union officials and university managers.
Joanna Williams is education editor at spiked and the author of Academic Freedom in an Age of Conformity.
Today spiked launches the results of the Free Speech University Rankings 2017, the third annual edition of our groundbreaking analysis of campus censorship. Read the full results here.
To enquire about republishing spiked's content, a right to reply or to request a correction, please contact the managing editor, Viv Regan.