London is not bound in toxic smog
The scaremongering about air pollution is blighting innovation in the capital.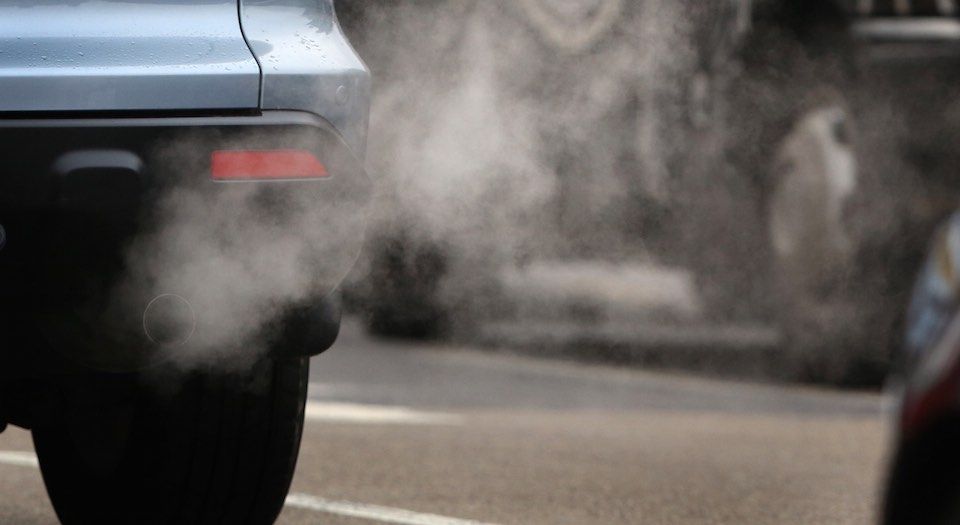 Earlier this month, a spate of news stories suggested that London was experiencing an air-pollution crisis. Just one week into 2017, for instance, the Guardian reported that 'Brixton Road in Lambeth has already broken legal limits for toxic air for the entire year'.
Funnily enough, this same story was published by the Guardian in January 2016, and by the Evening Standard in January 2015. And beyond the headlines, bad science and stats-abuse abound.
According to the scaremongers, the main pollution problem is nitrogen dioxide, or NO2. NO2 is produced by all vehicles but especially those using diesel engines, which produce four times as much NO2 as petrol engines. The great irony here is that green lobbyists encouraged the use of diesel engines and public transport, which is largely diesel powered, because they believed diesel to be less polluting than petrol. So if there is a major cause of NO2 pollution in London, blame the iconic double-decker bus and hackney carriage.
The consequence of air pollution, campaigners argue, is nearly 6,000 premature deaths in London every year. In a city of nearly 8.5million people, that is indeed a shocking figure. But the claim that almost one in 1,000 people is dying as a result of London's poor air quality is not as straightforward as campaigners suggest.
A 2004 study estimated that London's 1952 'pea soup' smog had directly caused as many as 12,000 deaths that winter, and left tens of thousands incapacitated by respiratory diseases. The evident scale of the problem at the time prompted the government to draw up the Clean Air Act, which regulated the use of coal. As a result, London's air is cleaner today than it has been for centuries.
Today, the tool used to detect the current effect of air pollution on public health is not a mortality rate; it's a statistical model. And such models are highly sensitive to assumptions. The report, from which the current scare stories spring, was produced, and updated in 2015, by researchers at King's College London, and commissioned by Transport for London and the Greater London Authority. It acknowledges 'uncertainty in the evidence', and warns that 'figures are considered approximate and need to be used with care'. But these cautions have been quickly forgotten in the search for dramatic headlines.
The researchers claim that, should their recommendations be followed, four million life years will be gained by Londoners over 105 years from 2010, whereas, if no action is taken, 13million life years will be lost by Londoners in that time. Such astronomic figures sound dramatic, but the net benefit per Londoner of any intervention is to extend his or her life by hours, rather than years. The report even admits that the difference their recommendations will make to the lifespan people alive today may be less than a week! But don't expect the Guardian to let that temper its hysterical headlines.
Furthermore, despite London's much-hyped urban air pollution, the average Londoner born in 2013 has a better chance of living longer than someone of the same age living elsewhere in England. Life expectancy at birth for Londoners is 80 (male) and 84.1 (female), versus 79.3 (male) and 83 (female) nationally.
Plugging estimates of impact and risk into statistical models only creates superficially plausible arguments for action. The obsession with air pollution speaks to the extremely limited debate about the future of London – and the UK – which has for too long been dominated by quangos, NGOs and academics, vying for attention with scare stories underpinned by intangible benefits and opaque statistical methodologies. A better future won't emerge from this stale network of misanthropic campaigners and miserable green hacks. After all, this was the same contingent that ordered us out of our cars and on to diesel-spewing buses in the first place.
The outcome of this scaremongering is always regulation. The Guardian reports that 'by law, hourly levels of toxic nitrogen dioxide must not be more than 200 micrograms per cubic metre (µg/m3) more than 18 times in a whole year'. But these limits are arbitrary, and do not permit, much less take account of, London's climate, geography and history. In short, the record of certain locations in London exceeding these limits does not give a meaningful picture of London's environmental health.
The legal NO2 limits are being exceeded because London is low-lying and mostly flat. Its main routes are narrow, winding and seemingly chaotic, and were planned long before the invention of the automobile. This is confirmed by a look at the data produced by air-quality monitoring stations located at kerbsides. What they show, as the graph for Brixton Road below indicates, is that the amount of NO2 in the air varies dramatically day to day, week to week, and minute to minute, as a consequence of many factors. Regulating any form of vehicle out of the equation might make as much sense as banning the people, the layout of the road, or the wintery conditions that contribute equally to the excess NO2 in the air.
Just up the A23, at Streatham Green, a very different picture of London's air emerges to that provided by Brixton Road (note the difference of scale on the Y-axis below).
What this comparison shows is that NO2 is a highly localised problem, the extent of which cannot be understood by kerbside monitoring. Monitoring stations might just as well be located on the exhaust pipes of buses – as indeed they sometimes are.
The situation in Streatham Green is far less dynamic than on Brixton Road. This shows that even if atmospheric NO2 is a problem, it is a problem that Londoners with particular health vulnerabilities can easily escape – it is as simple as being in a different area, or not being on the high street, at busy times of the day. This may be cold comfort for people with asthma or respiratory problems, but it does show that London is far from being trapped under a layer of toxic smog.
Environmental and public-health campaigners, academics and journalists have their own agendas, which means their claims should not be taken at face value. No doubt London will continue to face interrelated public-health and transport problems. But we should respond to these problems with a vision of better future, not panic over faked statistics that, if acted on, might rob London of its vitality.
Even this climate-change-denying, fossil-fuel-loving petrol-head hopes that by 2115, a better alternative to the fossil-fuel-powered engine and London's narrow streets will have been developed. As well as cleaner air, why not look at how we can improve travel so that it takes less than two hours to travel across the city? Sadly, such innovations will not emerge from public-health quangos, university departments and their bullshit statistical models.
Ben Pile blogs at Climate Resistance.
Picture by: Getty Images.
To enquire about republishing spiked's content, a right to reply or to request a correction, please contact the managing editor, Viv Regan.