RIP Zygmunt Bauman
The energetic doubter of modernity has died.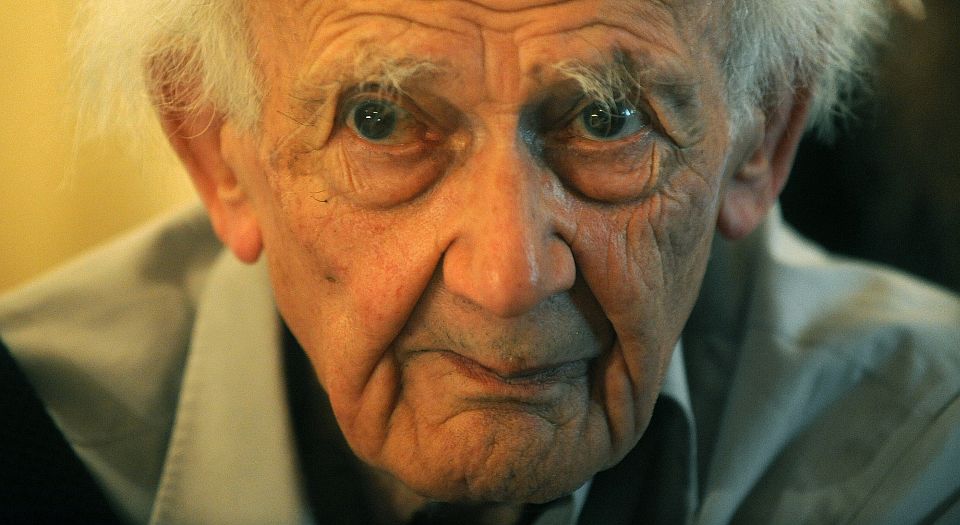 The renowned social theorist and philosopher Zygmunt Bauman has died at the age of 91. Born in Poland, he moved to the Soviet Union, then Israel, and then to England, where he became head of the department of sociology at the University of Leeds. He was one of Europe's leading public intellectuals, effortlessly transcending disciplinary boundaries. His writings contained important insights springing from his unique grasp of philosophical, historical and sociological issues.
After Germany invaded Poland in 1939, Bauman fled with his Polish-Jewish family to the Soviet Union. There, as a teenager, he joined a Polish army unit and was awarded Poland's Military Cross for his bravery. Following his return to Poland he continued his military career and joined the Communist Party. Forced out of the army in 1953, he turned to studying sociology and philosophy at the University of Warsaw. The Stalinist regime's anti-Semitic campaigns of 1968 led to his expulsion from Poland, along with many other Polish Jews. Exiled to Israel, he taught sociology at universities in Haifa and Tel Aviv. He settled in England in the early 1970s and became one of the dominant figures in British and European sociology.
He gained fame and an international reputation with the publication of his book, Modernity and the Holocaust. This remarkable study developed Max Weber's theory of rationalisation through exploring the relationship of modernity with the mass extermination of Europe's Jews. The study reflected very well the mood of disappointment and pessimism towards modernity and the Enlightenment that was gaining ground among intellectuals in the postwar period. His argument that the Holocaust was the outcome of the rational world of modern civilisation resonated with the anti-modernist turn of Western thinkers. Modernity and the Holocaust quickly became a classic, shaping discussion on what Bauman and others saw as the destructive consequences of rationalisation.
Bauman never stopped working and developing new ideas. From the 1990s onwards, he produced a series of studies on the subject of 'liquid modernity', exploring the human predicament of existential insecurity in a ceaselessly changing world. He was gracious, kind and approachable. He was the life of the party around the dinner table, smoking his pipe, often enjoying an argument. And he had a wicked, very Eastern European sense of humour.
Frank Furedi is a sociologist and commentator. His latest book, What's Happened To The University?: A Sociological Exploration of its Infantilisation, is published by Routledge. (buy this book from Amazon(UK)).
Read Bauman's interview with the spiked review here.
Picture by:Getty
To enquire about republishing spiked's content, a right to reply or to request a correction, please contact the managing editor, Viv Regan.