We're doomed!
Another eco-doomsday claim is proven wrong.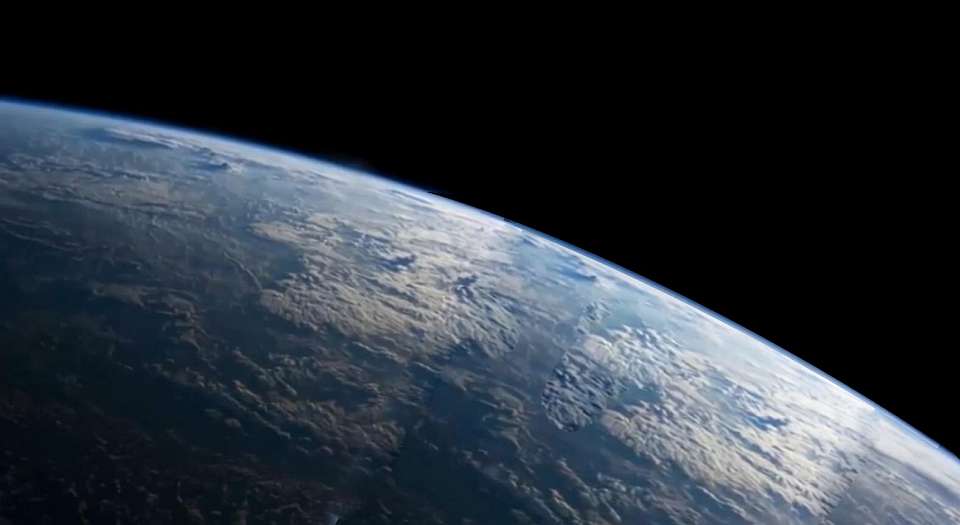 In the summer of 2008, Andrew Simms of the British think-tank the New Economics Foundation launched his doomsday clock at the web address onehundredmonths.org.uk. It had a stark message: 'We have 100 months to save our climate.' His point was that the estimate of the greenhouse gas effect of CO2 emissions meant that 'in just 100 months' time, if we are lucky, and based on a quite conservative estimate, we could reach a tipping point for the beginnings of runaway climate change'. That was 103 months ago.
Simms' clock was meant to dramatise the case for positive government action to limit CO2 emissions. It was a campaign backed by the Guardian. For each of the hundred months that followed, the Guardian hosted a blog by Simms. There he highlighted new initiatives, political campaigns and climate projections, lobbying for action on emissions.
Over these 100 months, world leaders made some agreements on climate change. Others were torn up, or watered down. Most recently the Paris Conference stands poised to agree new measures to limit emissions, but is overshadowed by scepticism from the incoming US president. One thing is for certain. Until now, no promises or agreements have led to an overall reduction in CO2 emissions. Emissions stood at 35.8million kilotons in 2013 — 2.6million more than when Simms started his clock.
All through this time, for all of these 100 months, Simms' blog kept ticking away. 'We either do, or we don't, avert runaway warming', he wrote in September 2008. The 'climate clock is still ticking – even speeding up', he said in November 2008. By Christmas of that year he was warning that 'an increasing number of voices in the climate-change debate are beginning to express despair'. Some of that despair seemed to be rubbing off on Simms. The 'time for meaningful action is shrinking just as fewer appear convinced of the need to act', he said in March 2010. 'We are now stuck with global warming', he wrote in January 2011. By May 2013, his blog was warning that the International Monetary Fund's anticipation of a growing economy could only lead to greater carbon emissions.
The problem with Simms' climate clock was that the longer it ticked, the less seriously it was taken. One hundred months to save the planet seemed both shocking, and motivating. But as it went on, and on, the impact of the clock became debilitating rather than galvanising.
Was the world really going to reach its tipping point at the end of 2016? The world will come to an end some time: in a little more than five billion years, when the sun expands to become a red giant. Predictions of a more immediate demise of human civilisation due to climate change seem a little more urgent.
Volcanologist Bill McGuire, of the UK government's Natural Hazard Working Group, gave us seven years to save the planet, and that was back in 2008, so we have until… well, now. In October 2006, Gaby Hinsliff in the Observer, reporting on Sir Nicholas Stern's 2006 report on climate change, said 'we have 10 years to save the planet' — that 10 years is up. In the Guardian in 2008, George Monbiot said these claims that we have until 2016 to save the planet were too optimistic: 'Reviewing the new evidence, I have to admit that we might have left it too late.'
If these doom-laden conclusions were true, was the Guardian not sitting on the story of the century, or of the millennia? They had the story that human civilisation is basically over and didn't thoroughly report it? That seems strange. On the other hand, what about the story that the world has not come to an end? That 2016 did not see the end of life as we know it? Is there not a responsibility to report that? The Guardian ran with the 100 months countdown — surely it is obliged to say something now that those 100 months are up?
As it happens, Simms' blog had already started to moderate the argument. In December 2015 he wrote that his clock 'was never meant as the kind of countdown to a bomb exploding seen in Bond films' — which is funny, because that is exactly what it looked like. 'We'll still be here in 12 months' time and, if nothing changes, the only explosion will be a slow motion one of emissions', he said. 'We'll still be here' was an ambiguous choice of words. It meant either that the planet will still be here, or perhaps that the '100 months to save the world' blog would still be in the Guardian.
When the doomsday clock on Simms' website itself reached midnight, the clock just stopped. Then it carried on: it is now usefully counting the days and months that have passed since we could no longer save the planet!
Challenged, Simms insisted on Twitter that he had got nothing wrong: 'I said that was how long before the dice would become loaded against staying below 2 degrees, that's happened.' Pressed on whether that means we can no longer save the planet, Simms only replied that 'things are probably worse than most models say'.
When Mother Shipton predicted that the world would end in 1991 she had the good sense to name a date long after her own life, which ended in 1561, so that she was unlikely to be contradicted. The Jehovah's Witnesses' prediction of the end of days in 1914 looked like it might come true, as world war raged for the next four years. But when it became clear that life would carry on, the church had to reassess its original predictions. The Club of Rome's 1972 report Limits to Growth used Meadows and Randers' Earth 3 model to predict economic collapse due to resource depletion some time around 1990.
Scientific findings on world-threatening challenges ought to be taken seriously. Journalists have a responsibility to report those findings. They also have a responsibility to check those stories and ask what they got right and what they got wrong.
To enquire about republishing spiked's content, a right to reply or to request a correction, please contact the managing editor, Viv Regan.