The narcissism of foreign aid
It's now entirely about making Westerners feel good.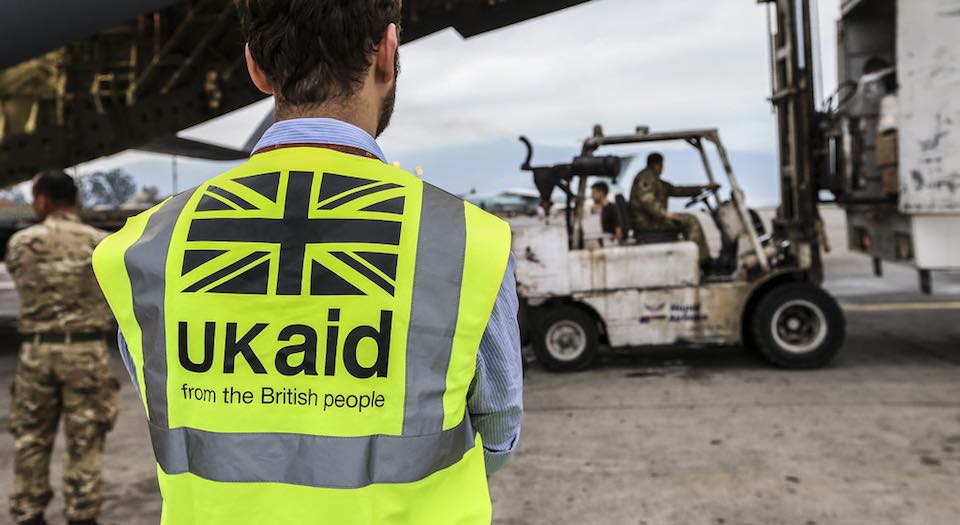 Earlier this week, the Daily Mail accused the British government of squandering foreign aid abroad. 'More than £1 billion of our foreign-aid budget has been given away in cash over the past five years', it claimed.
It took umbrage at one scheme in particular: the Benazir Income Support Programme (BISP), which provides families in Pakistan with 1,000 Rupees per month with the objective of 'smoothening and cushioning the negative effects of slow economic growth, the food crisis and inflation on the poor, particularly women'.
Tory MP Nigel Evans, who sits on the Commons International Development Committee, told the Mail that BISP was simply 'exporting the dole to Pakistan'. Evans called on the secretary of state for international development, Priti Patel, to 'ensure that there is proper accounting for how this money is being delivered'.
This is part of an ongoing debate about foreign aid. In December, the Mail alleged that the foreign-aid contractor Adam Smith International had faked letters to MPs in order to acquire funding for foreign-aid projects (an allegation the company strongly denies as false and defamatory). Patel responded by demanding that all UK aid suppliers provide details of their spending. The fuss over BISP is just the latest criticism of overseas aid.
Responses from both sides have been extreme. Critics say aid comes at the cost of domestic social care. 'Utterly beyond belief. Veterans here are homeless yet God knows who draws money from foreign-aid cashpoints overseas', tweeted UKIP deputy chair Suzanne Evans. On the other hand, critics of the Mail have labelled its coverage of aid as xenophobic, and supporters of the campaign Stop Funding Hate have upped the ante with calls to boycott the paper.
Never mind the braying about a xenophobic right-wing media, or right-wing hysteria about the UK haemorrhaging money to developing countries, the real issue here is why the government is so desperate to continue sending foreign aid, especially when it's no secret that much of it is ineffective. Back in 2012, Indian officials told the UK that the amount it was sending was 'peanuts' in comparison to its total development spending, and that India didn't need it anymore; it was the UK that was begging for the payments to India to continue. In 2013, it was revealed that UK aid to Nigeria for education projects was having no impact on the standard of schooling. Britain is more desperate to send foreign aid than other countries are to receive it.
That's because sending aid isn't really about helping the Third World – it's about massaging Western governments' self-image. Just as middle-class young people go on gap years to developing countries to help the little people and burnish their CVs, so the UK government spends money abroad to prove its moral worth on the global stage. Sure, giving millions to Pakistani aid programmes won't better a Karachi family's life in the long term, but at least it gives guilty Western politicos some brownie points.
What's more, pro-aid politicians are deeply hypocritical. They often wax lyrical about how they want to end suffering in developing countries, yet they do everything they can to slow real development. If the government was serious about lifting people out of poverty, it would support industrialisation and mass economic growth, rather than attending international conferences on environmentalism aimed at curbing developing nations' use of fossil fuels. If it was honestly interested in alleviating world hunger, it would consider cancelling the international debt (or even the growing interest on the original debt) owed by poorer countries. MPs support the idea that Something Must Be Done in the abstract, but, in the end, none of them is actually serious about giving developing countries the freedom to achieve the same standard of living as we enjoy in the West.
Worst of all, foreign aid has a deeply neocolonialist undertone. Part of the Mail's exposé revealed that millions of pounds had been spent by the British government to set up a group called 'Yenga' in Ethopia aimed at encouraging 'positive behaviour change for girls'. Apparently, the UK knows how Ethiopian girls should behave. And many more Western aid schemes in Africa focus on teaching men not to beat their wives or giving condoms to women so they don't have too many children. It's a throwback to the days when Westerners set out to civilise the Dark Continent.
In times of emergency and disaster, following an earthquake or during a famine, international aid is very important and a welcome help to countries in need. But outside of times like this, aid is a highly moralised pursuit. British payouts to programmes like BISP serve only to soothe the consciences of the Western politicians who support them. Rather than liberating Third World people from poverty, aid patronises them and allows Westerners to meddle in their affairs. It's time this neocolonialist project came to an end.
Ella Whelan is assistant editor at spiked. Follow her on Twitter: @Ella_M_Whelan
To enquire about republishing spiked's content, a right to reply or to request a correction, please contact the managing editor, Viv Regan.