Smokers enjoy cigarettes – deal with it
The anti-smoking brigade doesn't understand pleasure.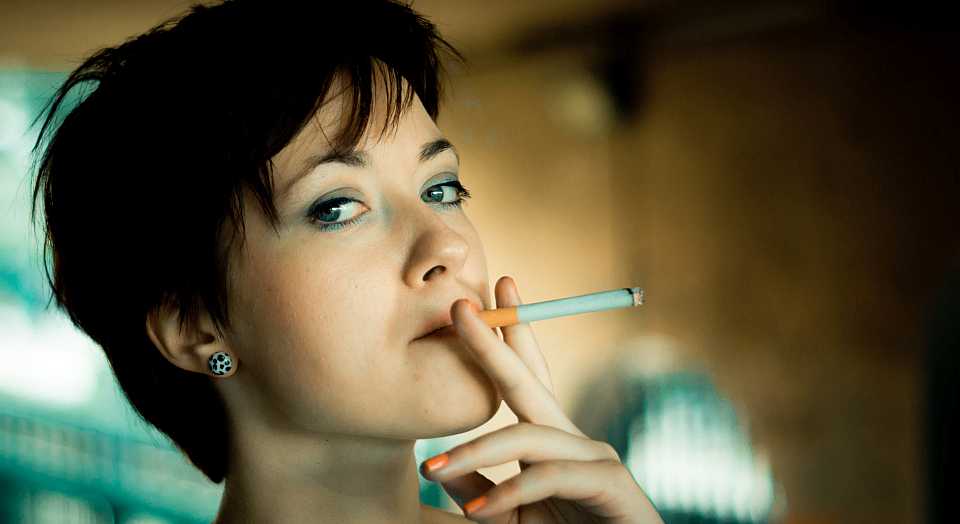 A perennial feature of any Top 10 New Year's resolutions has been to 'quit smoking'. But with fewer and fewer of us actually smoking these days, kissing goodbye to the 'evil weed' has been slipping down the charts. In 1974, 45 per cent of British adults smoked; by 2015, the Health Survey for England estimated that just 19 per cent of men and 17 per cent of women were current smokers.
The biggest falls in percentage point terms came before the so-called War on Tobacco really got into gear. From 1974 to 1994, UK adult smoking rates fell by 18 percentage points (45 per cent to 27 per cent). In the following 20 years, despite public-smoking bans, advertising bans, cigarette-display bans, endless guilt-tripping public-health campaigns and, of course, ever-higher taxes, smoking rates fell by just eight percentage points (27 per cent to 19 per cent).
Some people, it seems, just ain't getting the message. Don't they know smoking is a dreadful, terrible addiction? What could possibly motivate people to carry on puffing away?
At the end of December, a new report was published by the Centre for Substance Use Research (CSUR) in Glasgow, which took the novel approach of, er, asking smokers for their opinion. The Pleasure of Smoking: The Views of Confirmed Smokers, funded by the smokers' rights group Forest, surveyed 650 committed smokers to find out what they liked and disliked about smoking. It provides some useful insights into smoking habits that should give public health campaigners some pause for thought.
The first insight is to contradict the notion that all smokers are wannabe quitters who are too addicted and helpless to give up. In fact, more than three-quarters of those surveyed could see themselves smoking well into the future. Why? Almost all of those asked (95 per cent) said they smoked because they enjoyed it. A third of those asked said they saw smoking as part of their identity. They didn't just smoke – they were smokers.
The survey found that younger people expressed greater enjoyment in smoking than older people, and more men than women enjoyed smoking. Interestingly, those who had suffered a smoking-related condition seemed to enjoy smoking more than those who had not – presumably because it is only those who really enjoy a smoke who are prepared to continue smoking despite its ill effects.
So what do smokers dislike about smoking? Top of the hit parade was the ever-increasing price of cigarettes, followed by the social stigma attached to smoking. A whopping 91 per cent of smokers thought they were treated very unfairly (77 per cent) or quite unfairly (14 per cent) by the government.
What does all this mean? Smokers continue, not because of addiction, but because they enjoy smoking. If you want a hardcore smoker to quit, you need to replace smoking with something that is as enjoyable, or at least almost as enjoyable, as smoking. Of course, many committed smokers have quit in the past through sheer willpower, finding joy in spending their money on something else, using many other motivations and methods. Most people find the craving for nicotine disappears quite quickly. But it takes longer to break the connection between different elements of our lives – like having a drink, finishing a piece of work, taking a break and so on – and having a smoke. It would be easier to give up if smoking was replaced with something equally pleasurable and less harmful.
One popular alternative that has emerged in recent years is the e-cigarette, although the most up-to-date devices bear little resemblance to a tobacco cigarette. The Health Survey for England found that five per cent of people are current e-cigarette users. E-cigs are much less harmful to the user and far less irritating to people nearby. So why haven't more smokers switched?
Again, pleasure is key. The smokers in the CSUR found that e-cigarettes still don't deliver the 'hit' that a tobacco cigarette does; the flavours don't mimic tobacco very well; they are fiddly to use; and they feel 'cold' in comparison to tobacco. While for many people, e-cigarettes have been an absolute boon (they even come to identify as 'vapers') for many others, they just don't hit the spot.
As such, there is plenty of room for other alternatives. For example, tobacco giant Philip Morris International (PMI) has recently launched iQOS, the latest attempt at 'heat-not-burn' technology. Instead of burning tobacco, devices like iQOS heat the tobacco to a temperature hot enough to produce a vapour, but well below the temperature required for combustion. The aim is to produce the flavour and experience of smoking without all the nasty chemicals, particularly those collectively called 'tar' produced by burning tobacco. The result should be something that smokers enjoy but with fewer health risks. While the jury will be out for some time on the real-world effects on health, the much lower levels of potentially cancer-causing chemicals suggest that heat-not-burn could be a much lower-risk alternative to smoking, if not as low-risk as e-cigs.
Devices like iQOS have come and gone since the late Eighties, but for a variety of familiar reasons – flavour, fiddliness and the learning curve of adjusting to a new habit – heat-not-burn devices have never taken off. However, in the context of smokers experimenting with e-cigs, and with so many people having gotten used to other new devices like smartphones, the prospect of learning how to use a new 'smoking' device seems less daunting. The fact that iQOS uses something that looks recognisably like a cigarette, rather than a bottle of liquid, helps, too. Other heat-not-burn devices are also in the pipeline – much depends on whether iQOS establishes a foothold in the market.
What's the lesson for public health? Stop haranguing smokers about their habits. Imposing more bans, restrictions and taxes on smokers won't have much effect on those who have ignored the heavy-handed measures already implemented. It would be far better to recognise that smokers enjoy smoking, and to start supporting genuine alternatives. Telling smokers that they are the devil incarnate, and offering them the choice to 'quit or die', is not winning hearts and minds.
How should we support alternatives to cigarettes properly? A good start would be to make sure that the alternatives, whether e-cigs or heat-not-burn devices, don't suffer punitive taxation and are allowed to be advertised widely without fretting that they might 'renormalise' smoking. It might also help if senior figures like the US surgeon general, Vivek Murthy, stopped saying stupid things, like claiming that e-cigs are a 'major public health concern'. Maybe then, a few more people might be able to stick to that New Year's resolution, grateful for being given a meaningful choice rather than another lecture.
Rob Lyons is campaigns manager at Action on Consumer Choice.
Picture by: Ben Raynal, published under a creative commons license.
To enquire about republishing spiked's content, a right to reply or to request a correction, please contact the managing editor, Viv Regan.