Reject Section 40, Leveson 2 and regulation by Royal Charter
Join spiked in the fight to free the British press in 2017.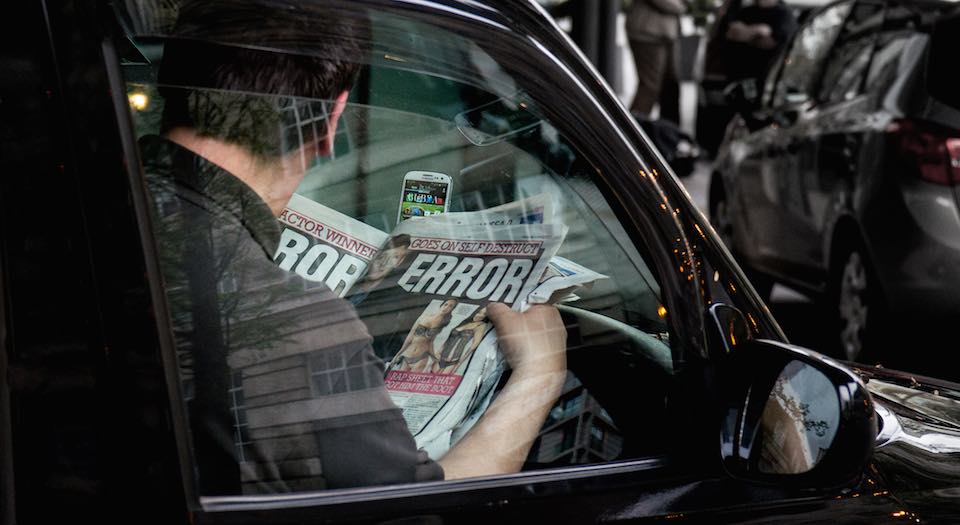 Forward to 2017! Or should that be 1695?
Britain now has its first official state-backed press regulator since the end of Crown licensing of the printing press way back then. A body called Impress, supported by tabloid-caning Max Mosley and other elitists who loathe the popular media, has been recognised as the official regulator, under the Royal Charter that was agreed between the leaders of the UK's major political parties and Hugh Grant's Hacked Off campaign.
Despite it having signed up only a handful of small websites, the recognition of Impress now poses a threat to any publications that refuse to agree to being regulated by Royal Charter. The fight for press freedom from state interference, which many assumed had been won in Britain more than 300 years ago, is on again right now.
Supporters of Impress insist that this is not a return to the old regime of Crown licensing, since nobody is compelled to submit to the new system of regulation. It is true that there is as yet no proposal to return to hanging, drawing and quartering those who print anything without royal permission. But there is a real threat to press freedom, nonetheless, of the sort that belongs in the dark days of state control rather than the 21st century.
Because the recognition of a regulator under the Royal Charter means that it is now possible for the government to implement Section 40 of the Crime and Courts Act 2013. Under Section 40, if any publication not signed up the state-backed regulator is sued for libel, the courts would be obliged to make the publisher pay the costs of both sides in the case – even if they won!
That would affect not only national newspapers such as the Sun, Star, Times or Telegraph. It would also be a sword hanging over the heads of smaller independent publications, from Private Eye to spiked.
Section 40 is potentially a DIY censors' charter, giving the Max Mosleys of the world a licence to take legal action with virtual impunity in an effort to suppress true stories that they want to keep secret. Hacked Off and other supporters of the new regulatory system claim it offers both 'sticks and carrots' to the press, to encourage them to submit to regulation by Royal Charter. As I have said since such proposals first emerged at the end of the Leveson Inquiry, if this is meant to be a carrot, it looks like one shaped like a baseball bat with a six-inch nail banged through the end of it.
It remains uncertain whether the government will take such a drastic step as implementing Section 40. But Tory prime minister Theresa May showed in her time at the Home Office that she is no lover of free speech. And new culture secretary Karen Bradley looks like the sort of principle-free managerial politician who would have trouble finding the true meaning of liberty in a dictionary, never mind in her heart and mind.
Bradley's department has already taken the step of launching a public consultation, asking us all two questions: Should the government implement Section 40 of the Crime and Courts Act 2013? And should the government go ahead with Part 2 of the Leveson Inquiry?
Anybody with an ounce of feeling for freedom of speech and of the press should answer with an emphatic 'No' to both questions. spiked has joined with other publications in a campaign to publicise what's happening and build opposition. You can sign up and find a draft response to submit to the government consultation by going to freethepress.co.uk.
Part 1 of the Leveson Inquiry, which probed not just phone hacking but the entire 'culture, practices and ethics' of the UK media, was a year-long official showtrial of the press, in which the tabloids were found guilty before proceedings even began. Section 40 is just part of the punishment that resulted, intended to sanitise our dirt-digging press.
If Part 2 of Leveson were to go ahead, ostensibly inquiring into historical relations between the police and the press, it would be a re-run not just of that first showtrial, but also of the high-profile criminal trials of journalists seen in recent years. The wisdom of the juries meant that, as previously reported on spiked, most of the accused journalists went free, found 'guilty' of nothing more than doing their jobs. In a judge-led inquiry run, like Leveson 1, according to rules effectively written by Hacked Off, the persecutors of a free press would be far more likely to get the guilty verdict they want this time around.
The freedom of the press remains the lifeblood of a democratic society. Whatever anybody thinks of the free press in the UK, there is always something worse – an unfree one. And today's new fight for press freedom involves not only the traditional print media, but those of us who want the liberty to speak and write freely on the web as well.
Even without Section 40 being implemented or Leveson 2 set up, an illiberal atmosphere is being created in which the myth of there being 'too much' press freedom is creeping across our culture. It is time to insist that we need more freedom of expression, not less.
Writing in defence of Impress on the industry website Press Gazette, the supposedly independent body's chief executive, Jonathan Heawood, insisted that being recognised by Royal Charter did not make Impress a state regulator 'any more than a car which passes its MOT is a state automobile'.
But, as I pointed out in my reply to Heawood, 'the difference is that nobody needs to pass an official test to qualify for freedom of speech. Nobody needs a licence to have the right to publish and be damned. Nor do we need a state-backed regulator like Impress sucking through its teeth and telling the press: "That'll cost you, mate!"'
And no doubt it was only lack of space which prevented Heawood mentioning the most important way in which Impress is a state-backed regulator that will cost us dear: the looming legal threat of punishment under Section 40, which hangs over any publication that refuses to bend the knee to being overseen by Royal Charter.
Many of us might have little time for IPSO, the regulator to which much of the national press is signed. But accepting Impress as the state-backed regulator by Royal Charter, with the potential for Section 40 to punish refuseniks, amounts to acknowledging the fox as official warden of the hen house, by appointment to the Crown.
The government consultation is open until 10 January. Sign up now and join the fight to free the press in 2017.
Mick Hume is spiked's editor-at-large. His new book, Revolting! How the Establishment is Undermining Democracy – and what they're afraid of, published by William Collins, is due out in early 2017.
To enquire about republishing spiked's content, a right to reply or to request a correction, please contact the managing editor, Viv Regan.