Parenting is a source of joy, not angst
Two new books show there's no right way to raise a child.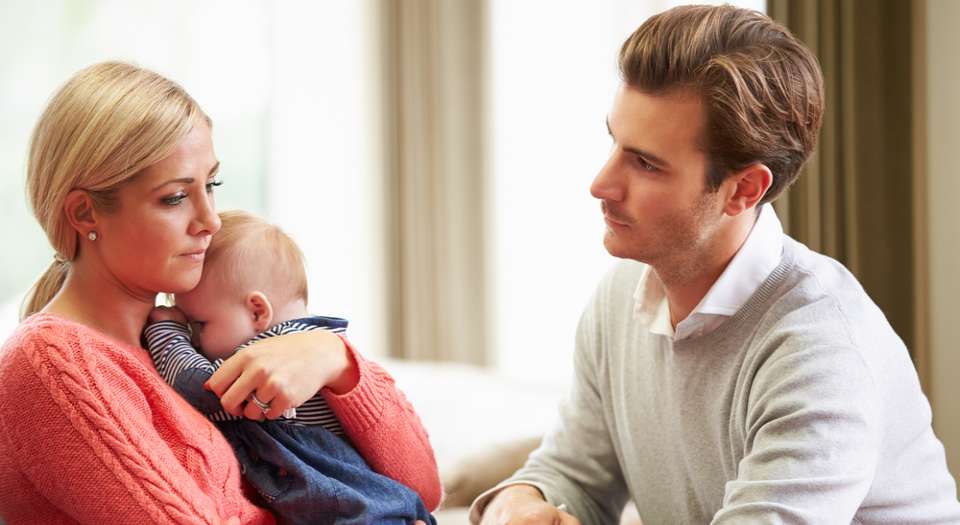 It has become clear over the past two decades that the only people credited with possessing absolutely no expertise when it comes to raising children are parents themselves. Just this month, for example, the UK children's commissioner, Anne Longfield, said that parents in the north of England were holding their children back by not being as pushy as their southern counterparts; Dr Mai Stafford, a mathematician and social epidemiologist from University College London, announced that 'overly controlling parents' cause lasting harm to their children; and Guardian journalist Emma Brockes declared that speaking in a babyish way to babies 'is silly and self-indulgent and does nothing for the baby'.
This suggestion that parents are doing it all wrong, that there is a 'parenting deficit', is now a key feature of cultural and political life. Parents today are simultaneously flattered for performing 'the most important job in the world', while being routinely denigrated for not being up to the task. Not that the purveyors of parenting advice act like hectoring moralists, telling parents off. No, they ground their judgements in science, in particular, evolutionary psychology, social epidemiology and neuroscience. This allows them to present their arguments in a neutral, detached manner, disguising the often class-based sense of moral superiority that underpins their judgements. In other words, they can speak as if The Science provides a 'cultureless blueprint' for what parents need to be doing to meet their children's needs.
Two new books – Do Parents Matter? Why Japanese Babies Sleep Well, Mexican Siblings Don't Fight, and American Parents Should Just Relax by Robert and Sarah LeVine; and The Gardener and the Carpenter: What the New Science of Child Development Tells Us About the Relationship Between Parents and Children by Alison Gopnik – offer a more historically and scientifically literate take on the vitally important issue of how to raise our children, collectively and as individuals. Their perspectives differ – Do Parents Matter? is written by a pair of anthropologists; and The Gardener and the Carpenter is written by a psychologist and philosopher. But the authors share the same objective: to lessen parents' anxiety and reassure them that while they are indeed the most important people in their children's lives, they do not, in fact, determine the adults those children become.
It is clear the LeVines and Gopnik are reacting to what they see as the terrible pressure under which contemporary Anglo-American parents now find themselves. The strongest message from both books is that while the kids will (probably) be alright, we need to address the problem of what being a parent has come to mean.
The authors bring their personal perspective to bear on this problem – as grandparents themselves, they have a keen sense of how much parenting has changed. But it's their substantial bodies of academic work that most inform their challenges to the new parenting experts. So Gopnik draws on her years of devising psychological experiments capable of isolating the distinguishing features of human cognitive development; and the LeVines draw on their combined anthropological fieldwork, conducted all over the world, in which they sought to catalogue and theorise the incredible variety of meanings humans have attached to the task of raising the next generation.
It is a paradox of contemporary parenting advice that while it bases its claims on The Science, it views pre-modern, pre-scientific child-rearing as somehow closer to true human needs. So, for example, parenting experts will use an MRI brain scan to show that mothers should keep their babies physically close to their bodies in slings, emulating the practice of women living in the rainforests of Africa. Here, the LeVines offer a corrective to the narrowness and intolerance of contemporary parenting experts. They avoid romanticising 'primitive' cultural practices as more human than modern ones, and instead draw out, with empathy and insight, the nuanced differences in parenting practices across cultures.
Gopnik shows a particularly sensitive grasp of the unique dynamics of the intergenerational relationship of care between parents and children. She characterises the experts' idea of 'parenting' as a goal-directed task, a job to raise the right kind of child, as a flawed project which has made life more difficult for parents and children. Instead, she sees raising children as a far more rewarding and open-ended process. In essence, it is about love, not work. And by love, she means the universal human inclination to nurture and protect our young throughout an incredibly long period of dependence: 'If being a parent, especially a parent of young children, is a pretty awful kind of work, it's a pretty great kind of love, at least for most of us. The love we feel for our young children and the love they feel for us is simultaneously unconditional and intimate, morally profound and sensually immediate.'
Gopnik seeks to bridge the gap between philosophical and cultural understandings of love and the biological impulse to nurture:
'Talking about love, especially the love of parents for children, may sound sentimental and mushy, and also simple and obvious. But like all human relationships, the love of children is at once a part of the everyday texture of our lives – ubiquitous, inescapable, and in the background of everything we do – and enormously complicated, variable, and even paradoxical.'
Of the paradox of parental love, she writes:
'Not only are our children independent and autonomous from us, they are also part of a new generation that is independent and autonomous from the previous one… Our adult children are and should be foreigners – inhabitants of the future.'
This paradox of interdependence and independence underpins what Gopnik calls the 'generational human reboot' – the fact, that is, that all parents have to negotiate the tension created by helping new human beings move from utter dependence to total autonomy. As a result, children find themselves at the centre of a push-and-pull between tradition and their growing desire to innovate. This transhistorical perspective is both reassuring and invigorating, and Gopnik provides many fascinating examples of the subtle complexities of the developmental dance between infants and parents.
The LeVines also set out to challenge the Anglo-American culture of parent-blaming. Tracing its history through the 20th century, they take particular issue with the influence of psychiatry which has tended to define parenting 'by its potential to make children mentally ill'. Drawing on their anthropological research, they counter: 'Parental practices vary much too widely across cultures for us to accept uncritically the supposition that the mental health of American children is being put at risk by "insensitive" infant care.'
The LeVines' exploration of the complex and varied meanings and practices embedded in parenthood and baby-care around the world leads them to challenge the narrowly prescriptive recommendations of Western parenting experts. Take, for example, the assertion that babies will only thrive if they experience sufficient face-to-face engagement with their mothers. The LeVines point out that in many cultures, face-to-face contact between mother and infant is discouraged on the grounds that it overstimulates babies, making them restless.
The LeVines also mount a refreshing challenge to the now ubiquitous, neuro-biologised attachment theory. Schooled in child development in the 1960s, when John Bowlby's theory of maternal infant bonding was at its most influential, the LeVines describe their horror at observing the practices of Hausa mothers in Nigeria. The Hausa believed that mothers must not look at or speak to their firstborn son. At the time, the LeVines thought these children were bound to be fundamentally damaged by what they saw as the denial of maternal love and affection. But their presumptions were challenged when they found out that a Nigerian university colleague was a Hausa firstborn, and he was a perfectly happy, well-adjusted individual.
The LeVines' reassuring conclusion is that 'the resilience of children under varied conditions is far more evident than the emotional vulnerability in which many American parents believe'. They add that 'children are not as sensitive as the experts have told us, and parents in other cultures are not as insensitive to the welfare of their children as they might appear at first sight'.
Anthropologists and psychologists may well disagree with some of the arguments and evidence set out in Do Parents Matter? and The Gardener and the Carpenter. Nevertheless, these two books provide invaluable explorations of what humans are and how we understand the significance and rewards of intergenerational relationships.
The Gardener and the Carpenter: What the New Science of Child Development Tells Us About the Relationship Between Parents and Children, by Alison Gopnik, is published by Bodley Head. (Order this book from Amazon(UK)).
To enquire about republishing spiked's content, a right to reply or to request a correction, please contact the managing editor, Viv Regan.