From Sweden to Cuba: stop looking for utopias
Fantasising about perfect foreign countries is a way of dodging real debate.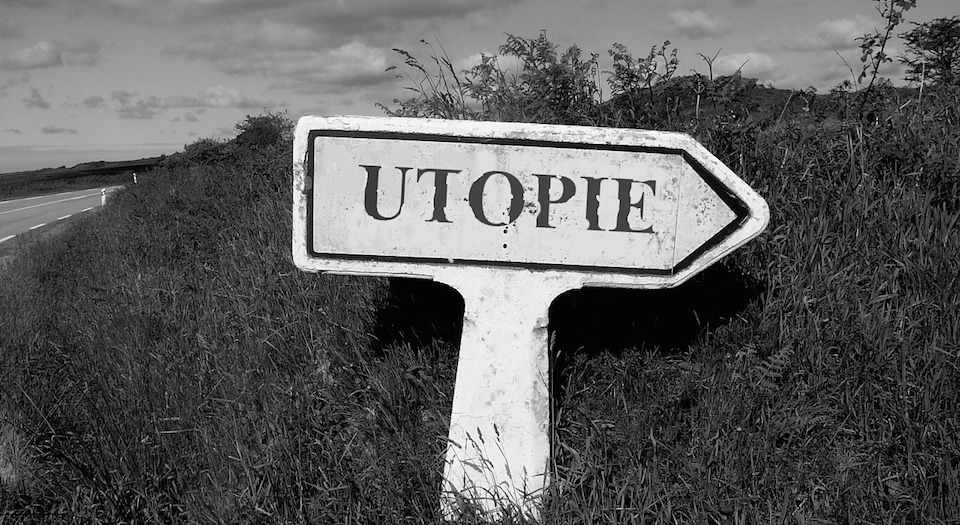 You don't hear much about the welfare-state paradise that is Sweden these days, do you? There was a time, especially in the 1980s, when the Nordic country was championed as an egalitarian, social-democratic utopia, in contrast to the selfish and patriarchal societies found in Britain, Ireland and elsewhere in Europe. These days, when you do read about Sweden, it's foremost because of its social unrest and the emergence of far-right movements. The Swedish Shangri La seems a thing of the past.
We've witnessed other utopias collapse elsewhere recently. Venezuela, the land once championed as the future of reborn socialism, now has the highest inflation rate in the world. Its capital city, Caracas, this year became the most violent city on Earth. Meanwhile, in Cuba, the death of Fidel Castro reminded us how he turned another new Eden into an impoverished police state. Are there no utopias left?
In truth, there never were any utopias. Venezuela's ephemeral success was facilitated by short-term financial squandering of petro-dollars, which led to its long-term ruination. The Cuban utopia existed only in the minds of Western dreamers who, much like those who fancied the Soviet Union as the future back in the 1930s, lived in a mental fantasy land. Sweden was only ever egalitarian and beatific when it was culturally conformist; but things have changed.
Social democracy and socialism only work in peacetime in cultures where everyone shares the same values. There seems to me to be a pay-off between liberty and equality. The more you have of one, the less you have of the other. Egalitarian states will redistribute wealth to ensure some don't get richer than others. Libertarian states allow individuals to prosper of their own accord. That's why the United States, the land of the free, is so unequal. A reasonably functional multiracial society like Britain places emphasis on liberty because conformity is neither possible nor desirable.
Utopias will never happen. Only ideologues and the naive believe in fantasy lands. If people in Iceland, Denmark, Sweden and Finland are the happiest in the world, it's to do with the fact that they are, in that order, the highest consumers of anti-depressants in the world. Taking to drugs or to drink is a sign of wanting to escape reality, not embrace it.
Humanity is imperfect. War, crime and death: they will always be with us. We will never win the 'war on drugs', just as we will never win the war on theft, robbery and murder. Equality and peace are eternal aims which we strive for in the knowledge that they will never be achieved. That's how life works. You, dear reader, will face problems, obstacles, disappointment and heartbreak today. And tomorrow. And for every day the rest of your life. But still you carry on. Only through accepting and embracing strife and woe as the norms can we become better people and create a better world.
---
Ze won't catch on
I'm not exercised by the row over Oxford University's students' union arguing that 'ze' should be implemented as a gender-neutral alternative to 'he' or 'she'. It will never catch on. People have been trying to introduce a gender-neutral alternative for he/she in English since the 1850s, always to no avail. Even the much-vaunted 'hen' in Swedish has failed to enter the mainstream in the past 10 years. It's voguish among the young, I understand, but you won't hear it in the vernacular in general or read it much in newspapers.
'Ze' will never catch on because languages have a life force of their own, and are generally immune to the whims of individuals. Even when language change is enforced from above, as happened to England in 1066, the vernacular proves remarkably resilient. Even after three centuries in which French was the language of state, spoken English re-emerged in Chaucer's era (in simplified, hybrid form) to once more become the country's written language.
If Oxford University implements 'ze' on campus or in its curriculum, people will simply stop going there. No one wants to learn a weird form of English that's not used by grown-ups worldwide, as Esperanto's failure demonstrates. No one wants to use a word that brings more confusion to English ('ze is the author Lionel Shriver', 'ze is the actor Sean Young'). People called Alex, Robin and Sam have it difficult enough already.
'Ze' is unnecessary. The linguistic purists may abhor it, but as our society has become more genuinely gender-inclusive in the past 50 years, spoken English already has co-opted a word for referring to someone in the abstract, or who's sex we don't know. It's 'they'.
---
Help! My partner's a Brexiteer
DEAR DOREEN: When I met my partner four years ago he seemed a compassionate kind of guy. But in the past 18 months I've started to notice him becoming increasingly right-wing. He voted to leave the EU, voted for UKIP and is a fan of Donald Trump. He consumes news addictively, including right-wing websites like Breitbart and newspapers like The Times. He now begins the day by announcing himself at the breakfast table with the words 'Vive la France', 'Forza Italia' and other clearly anti-European slogans. How do I deal with his drift into rabid, fascist right-wing xenophobia? – Betty, Basildon
DEAR BETTY: My heart goes out to you. Many of us remain mortified by our nation's recent political choices. That said, you can't take responsibility for the choices a nation makes any more than you can for a partner. He might be suffering from what psychologists call 'Post-Truth Traumatic Information Deficit Disorder', an illness that affects the vulnerable, the delusional, the poor and the criminally stupid. Try dialogue and compassion. Be tolerant and persuade him of the errors of his ways through the language of caring. Remember: Tolerance. Compassion. Mindfulness. Re-education. Instruction. Caring with an iron fist.
You could try electric shock treatment, proven to be effective among people with such personality disorders. If all else fails, I recommend Xenogone™, available from your local pharmacy. It's guaranteed to erase all anti-EU sentiment from a sufferer's mind, 99.9 per cent of the time. Just sprinkle some on to his cornflakes in the morning. He'll be right as rain in no time!
Patrick West is a spiked columnist. His new book, Get Over Yourself: Nietzsche For Our Times, will be published next year by Imprint Academic. Follow him on Twitter: @patrickxwest
To enquire about republishing spiked's content, a right to reply or to request a correction, please contact the managing editor, Viv Regan.