We must defend free speech, even for anti-Semites
The imprisonment of Joshua Bonehill-Paine should worry us all.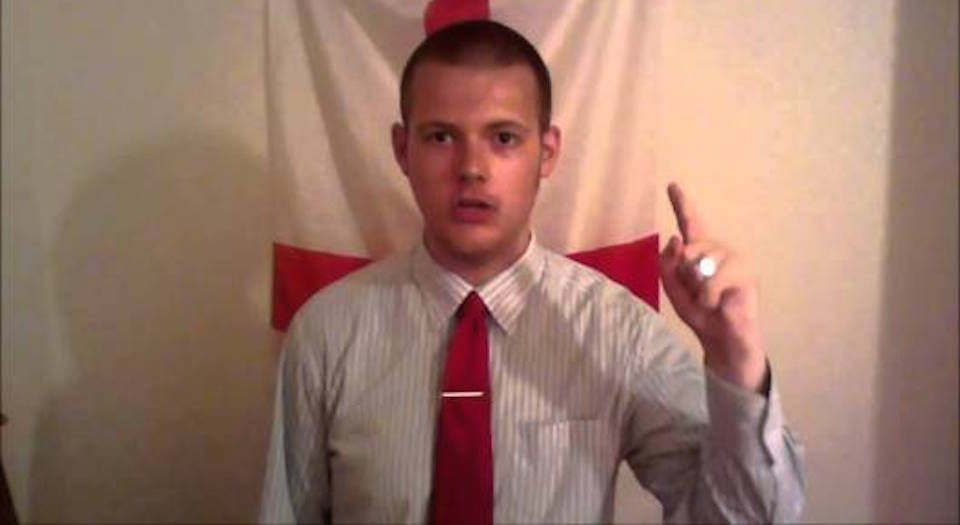 'Offensive blogger imprisoned' is a news story that typically emanates from authoritarian Middle Eastern regimes. But now, it seems, the UK is getting in on the act.
For writing five anti-Semitic blog posts aimed at Labour MP Luciana Berger between October 2014 and January 2015, Joshua Bonehill-Paine has been sentenced to two years in jail. According to Berger, the blog posts left her feeling 'sick' and worried for her safety.
With headlines like 'the legacy of the filthy Jew bitch' and 'racist anti-white Jewish Labour MP Luciana Berger exposed', it's not surprising that Berger was left appalled. The fascist troll had already served a sentence for organising a rally in Golders Green against the 'Jewification' of the area. He has also superimposed Berger's face on to rodents and Hebrew symbols.
Calling Bonehill-Paine a scumbag is an insult to scumbags. In a YouTube video, he decried an 'occupation force of 50,000 Jews occupying what used to be an Anglo-Saxon settlement, Stamford Hill'. Demonstrating a standard of wit surpassed only by nine-year-olds, he promised his proposed march against north London Jews would be 'an absolute gas'.
But Bonehill-Paine was not on trial for his previous actions. Although the sentencing judge listed his past misdemeanours, the defendant was only on trial for those five blog posts. In his remarks, the judge concluded that Bonehill-Paine's posts 'showed, beyond any doubt, the depth of [his] hatred of Jewish people, including Ms Berger'. But is being a repulsive bigot sufficient reason to be sent to jail? Is writing five, albeit downright horrendous, blog posts enough to warrant a jail sentence? Absolutely not.
No matter how deplorable or degenerate his intentions, punishing Bonehill-Paine for his opinions is a direct affront to a tolerant and free society. The prosecutor, Philip Stott, maintained that 'we have a right to freedom of expression', but meekly added that 'it is not, however, an absolute right'. Freedom of expression should be 'limited to protect the rights of others, including the right not to be harassed with racial abuse', he said.
Stott is wrong. Free speech is absolute – it crumbles when you qualify it. That's not to say that we shouldn't sympathise with Berger. During the past year, she has been subject to a torrent of anti-Semitic abuse. In the space of just three days, she received 2,500 hateful messages. It's completely understandable that she wants it to stop.
But Bonehill-Paine can't be held responsible for all the abuse she suffered – which, worryingly, seems to be what happened in this case. The judge's sentencing remarks didn't focus solely on Bonehill-Paine's blogs, but included the actions of Garron Helm, another anti-Semite, who launched a Twitter campaign against Berger in 2014. The judge also defended Bonehill-Paine's conviction by pointing to the murder of Jo Cox. Following her tragic murder – which Bonehill-Paine didn't commit – the judge maintained that 'deterrence must be an important element of the sentence'. Quoting the case of R v Saunders (2000), he stated that 'racism must not be allowed to flourish. The courts must do all they can… to convey that message clearly, by the sentences they pass in relation to racially aggravated offences.'
The judge condemned Bonehill-Paine in order to discourage other anti-Semitic fascists from airing their views. But allowing vicious bigots like him to air their views, and challenging them in public, is a far better way to fight anti-Semitism. In fact, censorship only gives people like Bonehill-Paine notoriety. Following his conviction, Bonehill-Paine stated: 'I am really pleased… with the media that [it] will bring.' And every time someone like him is put in jail, another narcissistic web provocateur is inspired to pick up where they left off.
Bonehill-Paine has little in common with Raif Badawi, the Saudi dissident blogger who was arrested in 2012, imprisoned, and later sentenced to 1,000 lashes. While Badawi bravely dared to question the authoritarian regime in which he lived, Bonehill-Paine expressed anti-Semitic bigotry. But both were convicted for expressing unpopular views, and the fate of both men should send a shiver down the spine of all those who believe in free speech. Some may argue that Bonehill-Paine's conviction signalled a victory against bigotry. In truth, it was a victory for censorship.
Jacob Furedi is a writer and student.
To enquire about republishing spiked's content, a right to reply or to request a correction, please contact the managing editor, Viv Regan.