The rise of the officious state
A new book challenges the arbitrary power of modern officials.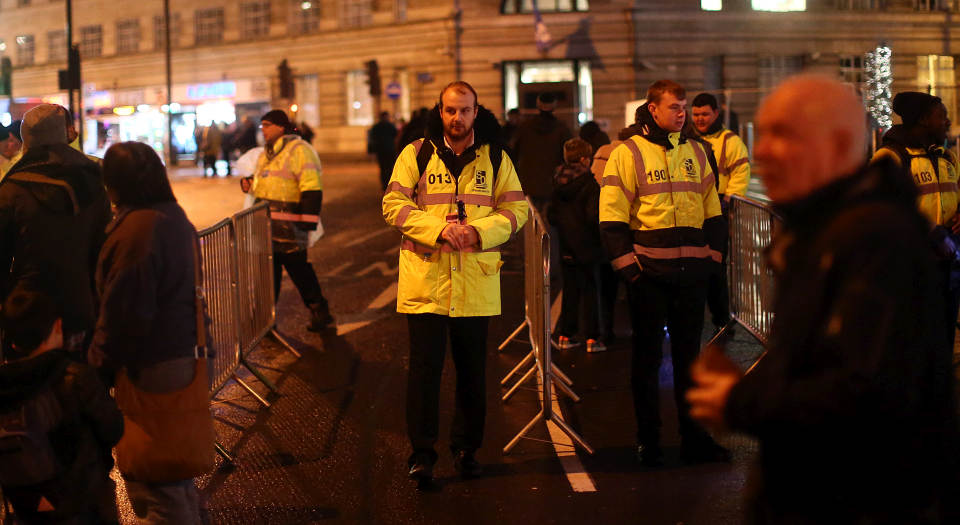 Officious: Rise of the Busybody State is an intellectually gripping analysis of what its author Josie Appleton characterises as a new kind of state power, one that is arbitrary and encroaching on what is left of our unregulated lives. As the director of the Manifesto Club, civil-liberties campaign group, Appleton has done much to expose the arbitrary and intrusive ways of contemporary British officialdom. She has long drawn attention to the damaging effect that criminal-record checks for those wanting to work with children were having on all kinds of voluntary activities, from the scouts to Sunday schools. She has also campaigned against the arbitrary regulation of public spaces, be it the routine hectoring of buskers or the clampdowns on drinking in public spaces.
With Officious, though, Appleton has taken a step back from the immediacy of day-to-day campaigning. The result is a strikingly thoughtful reconstruction of the emergence of the busybody state.
Starting with an account of the new officialdom, Appleton sets to one side the question of officialdom's focus on, say, child protection or anti-social behaviour, and looks instead at the intrinsic character of this new kind of public authority. It is an approach that pays off. Rather than be drawn into the construction of the moral panic that justifies each particular new regulation, she looks at the nature, roles and activities of the new officials.
Appleton shows that the drive to officialdom has created a great many new points of official interaction and intervention in everyday life, with organisations now obliged to allow officers to regulate any number of new concerns, from health and safety to anti-bullying. These new officials, writes Appleton, are weirdly informal, often found sporting fleeces or fluorescent yellow safety jackets and badges to show that they are officials, but without the esprit de corps of the old-fashioned police force. That, she explains, is because their proliferation is not driven by a sharp distinction between the state on the one hand and civil society on the other, but by the blurring and breaking down of that distinction.
As Appleton explains, the new officiousness is driven not by any conventional authoritarian impulse, but rather by the breakdown of traditional modes of authority. The need constantly to expand regulatory frameworks comes about precisely because the old-fashioned sources of authority, the moral underpinnings of traditional society, are falling away. The peculiar outcome of all this is informal rule-making and the appointment of officials in all walks of life, whether employed, like council officers, or appointed, like workplace-safety wardens. The new officialdom, Appleton explains, is curiously amoral in its moralising. All kinds of activities, from walking a dog to having a drink on a beach, are deemed inappropriate or anti-social, but not in any way that can be justified by an appeal to moral law or principle. The reasoning behind the demand for orderly or secure behaviour is unstated, assumed, perhaps because it is not possible to put into words the underlying impetus to regulate.
This new regulatory regime uses different instruments to underscore its murky authority, such as letters of reprimand, registers of the safe and the unsafe, contracts of good behaviour and so on, all of which are obliquely founded in law.
The new officialdom, explains Appleton, is almost boundless in its reach. Many of the laws and, more characteristically, bylaws and regulations, prohibit activities that many wouldn't consider worth policing. The resulting powers simply sit on the statute book, or in a contract imposed by a local authority, employer or other body, which prohibits so many kinds of behaviours, and with so little ceremony, that most of us sign up to agreements without ever reading what it is that we are promising not to do – not least because we have little expectation that our actions will be policed.
But the great disaster is that the imposition of this regulatory order is arbitrary – indeed, it is an order without order. The officials concerned are at liberty to enforce any one of scores of rules in order to punish the hapless targets of their ire, who, more often than not, were simply unaware they were infringing upon a regulation. The cumulative effect is far from the orderly society those doing the regulation are reaching for; instead, it's a society in which individuals are arbitrarily punished for often unwitting and unknown transgressions. For example, the broadcaster and journalist Mark Lawson, who had long been sympathetic, at least in print, to laws guaranteeing health-and-safety observance, was shocked to find that his own management style at the BBC opened him up to a long and Kafkaesque investigation into charges of 'bullying', which he recently novelised in The Allegations.
Appleton argues that the new officiousness is to be distinguished from old-style authoritarianism, in that it is constantly driven to colonise the unregulated life beyond its immediate reach. For that reason, she explains, the basic dynamic of conflict today is one between officialdom and the still-independent life of citizens. The points of conflict, she shows, are many, from football fans resisting the policing of their songs, to the buskers and street performers suffering under the regime of licensing and bans.
Officious is far from pessimistic, however. Appleton argues that the different reactions to the regulatory regime potentially contain the seeds of a broad, popular resistance movement. Yes, she admits there is a danger that one group might respond to threats to their independence by asking for state action against another group. But there is also the possibility of a fightback against the officiousness of the state.
Overall this is a subtle and intelligently argued essay. Its reconstruction of the essential trajectory of the officious state will be a valuable weapon for those keen to argue for greater freedom in everyday life.
To enquire about republishing spiked's content, a right to reply or to request a correction, please contact the managing editor, Viv Regan.