Why are quangos so scared of the public?
Why the EHRC wants to tame politics post-Brexit.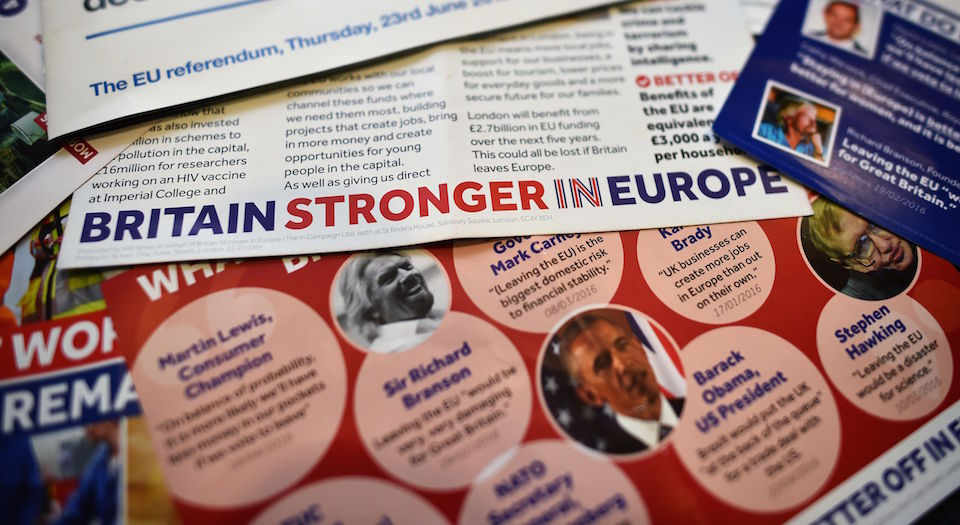 Last week, the UK Equality and Human Rights Commission (EHRC) published an extraordinary 'open letter' which chastised politicians (and by implication, voters), and warned them about their future conduct.
The letter says Britain must be a 'vibrant and inclusive' society. It expresses concern that this vision is threatened by the political climate and policy proposals that have followed the Brexit vote. It makes a series of recommendations which, it argues, will return Britain to inclusive business as usual. It claims that, as an official body, the EHRC should be in charge of facilitating the nation's post-Brexit political debates, by which it appears to mean it should police and regulate discussion of Brexit.
The EHRC claims that divisions over a number of unresolved 'big questions' are 'widening and exacerbating' tensions in society, despite post-referendum promises from politicians to 'heal the nation'. To support its claims, the letter links actual events (the murder of a Polish man, which is actually not being treated as a hate crime) to the reported, but unproven rise in post-referendum hate crime. It even discusses a rise in homophobic attacks since Brexit, which is bizarre since homosexuality was a total non-issue in the referendum.
The letter says the 'vast majority' of those who voted Leave didn't do so because they are intolerant, but it says there are nonetheless 'those' — an unspecified group — who have used the public's concern about immigration policy and the economy to 'legitimise hate'. The EHRC conjures up an image of a hateful, even violent country, for which there is just no hard evidence.
Then it issues a series of finger-wagging policy recommendations, which seem primarily designed to rein in the passions of voters. It is careful to state that 'robust discussion is a central pillar of our democracy and nothing should be done to undermine freedom of expression', but — there is always a 'but' — it says pressure should be put on politicians to make sure they speak in a cool way. Politicians must be aware of the 'national mood' when announcing policies, the letter says. They must engage people on contentious issues in a 'responsible and considered' fashion.
Why is the EHRC so worried about the words politicians use? It's because it doesn't believe the electorate can identify the exaggerations and overblown claims politicians frequently make. Politicians are depicted as irresponsible parents, and the electorate as immature children incapable of handling difficult ideas.
Distrust of the electorate is also why the letter is so obsessed with hate crime. It wants more punitive sentences for crimes in which hate is a motivating factor, and it says something like the heated Brexit debate stirred up, or 'legitimised', hatred. The implication is that people can either be easily confused or turned violent by politicians' speech. Can't we think for ourselves?
Although directed at politicians, the real target of the letter seems to be ordinary people. All the talk about responsibility, restraint and moderation in political debate is really a coded reminder to politicians that, if they're not careful, they'll incite the intolerant mob. For years, the political class has bemoaned the supposed apathy of the electorate; now, when the public is more engaged and passionate about a political issue than it has been for years, the political class is worried that things will spin out of control. It wants to temper and tame political discussion.
But the public refuses to be silenced. Week after week, on TV shows and radio phone-ins, people are debating Brexit and democracy in a passionate, heated and, yes, sometimes an abusive way. This is what a vibrant and engaged democracy looks like, and the EHRC doesn't like it. It seems to want to return political debate to the cloistered committee rooms where the rabble-rousing public doesn't get a look-in.
We shouldn't let the EHRC demonise and delegitimise forceful debate. Its commissioners should be told that it is us, the public, who will decide what ideas and policies to support.
Stephen Bremner is a writer and teacher based in London.
To enquire about republishing spiked's content, a right to reply or to request a correction, please contact the managing editor, Viv Regan.