We need teachers, not preachers
Brexit-bashing teachers want to turn education into re-education.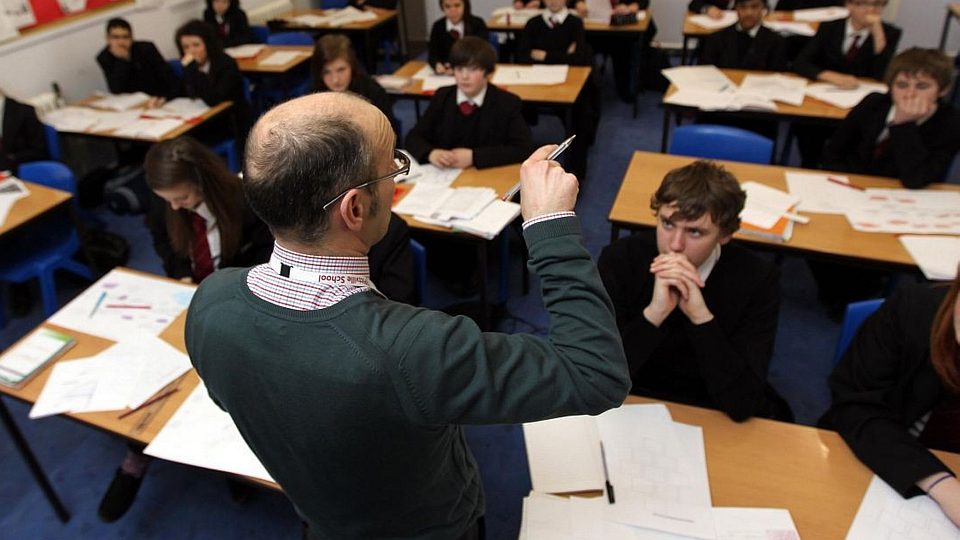 The idea of education as a form of indoctrination is often seen as a thing of the past, something belonging to the old Communist and Nazi regimes. But the blurring of the line between education and the promotion of certain ideas is still a feature of modern, liberal-dominated education.
In a recent article, published by TES, Mike Stuchbery, a school teacher, argues that UK schools have been 'battered' by the 'twin tsunamis of Brexit and Donald Trump'. Immediate action is needed, he says, because 'in these extraordinary times, schools need a zero-tolerance approach to racism. Expulsion should be the penalty for acts of hatred.'
According to Stuchbery, Brexit and the election of Trump have led to the total abandonment of behaviour and equality policies. Teachers have stopped reporting racist incidents and senior leaders and headteachers are turning a blind eye to bad behaviour. The education system has given in to hate. Who knew things could deteriorate so quickly?
Apparently, the problem is so widespread that schools need to restrict freedom of speech to ensure that minority students do not become the 'casualties of hatred and ignorance'. It is necessary, he argues, to ensure that children are taught to 'challenge the instruments of democracy' in a bid to counter the racism and xenophobia that is now supposedly rife among students. What precisely are these 'instruments of democracy' that Stuchbery thinks need challenging? Universal suffrage? Free and fair elections? Referenda?
Also, where is his evidence that Brexit and Trump have turned schools into hotbeds of racism? Well, why bother with evidence when one can opine based on perception alone. Like so many others, Stuchbery seems put out because a referendum result in this country, and an election in another, did not go the way he wanted. But, instead of getting over his disappointment, he is trying to justify flouting teaching standards (which include maintaining a high standard of ethics and ensuring that personal beliefs are not expressed in ways that exploit pupils' vulnerability).
The idea that Brexit is a 'problem' is a personal, political view – one that the majority of people in this country do not share. Stuchbery attempts to dress up his proposals as safeguarding. For him, simply teaching pupils about the consequences of their actions, and arguing against racism and xenophobia within classroom debate, isn't enough.
Safeguarding involves protecting children from neglect and abuse – not different political opinions. Yes, schools have a duty to follow the law, but it's not against the law to want to leave the EU. And the idea that racism was the only explanation for Brexit just doesn't stand up to scrutiny. All groups in society were divided on whether to Leave or Remain. Those who voted Leave included ethnic minorities.
Stuchbery is free to sweep inconvenient facts under the carpet and indulge himself in his private life, but not at work. For teachers to call for pupils' freedom of speech to be restricted is a gross abuse of their role as educators.
Tarjinder Gill taught in inner-city primary schools for over a decade and is currently working on a variety of part-time projects. She blogs at Teachwell.
To enquire about republishing spiked's content, a right to reply or to request a correction, please contact the managing editor, Viv Regan.