The European assault on freedom of speech
Both the EU and post-EU Britain are throttling the liberty to think.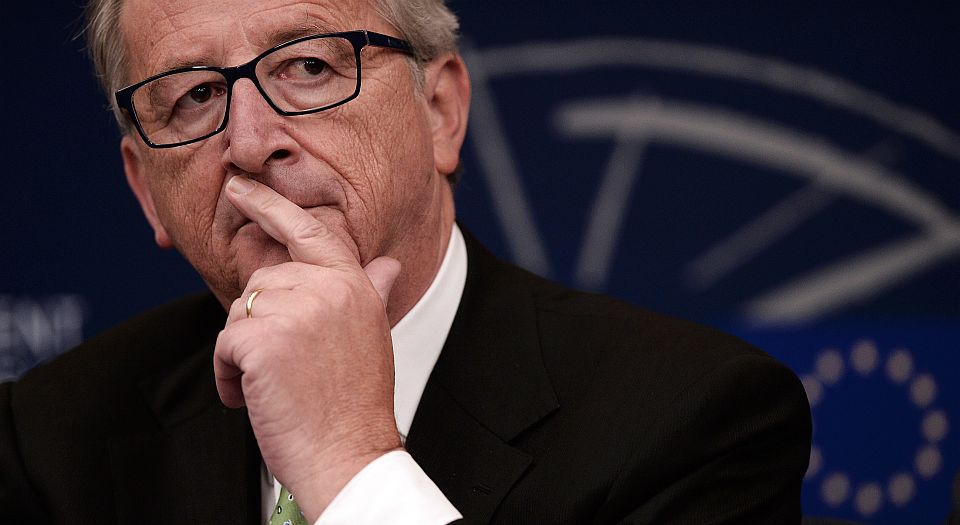 Ahead of spiked's conference in central London next Wednesday – 'Enemies of the State: Religious Freedom and the New Repression' – Paul Coleman asks if Britain outside of the EU will be any more respectful of freedom of thought and speech.
It has been argued that Brexit will make us freer. Not just in an economic or political sense, but also in terms of individual civil liberties. spiked's Mick Hume wrote that 'the referendum result is a triumph for free speech and a smack in the eye for the culture of You Can't Say That'. And it is.
Post-Brexit Britain will no longer be bound by an EU Code of Conduct that seeks to police the online speech of over 500million citizens and ban 'illegal online hate speech'. Or an EU law that encourages the criminalisation of 'insult'. Or a proposed EU law that undermines fundamental freedoms by purging Europe of every last shred of supposed 'discrimination'.
We can distinguish ourselves from our European neighbours that are intent on pursuing more and more censorship. Just over the summer it was reported that prosecutors in Spain initiated criminal proceedings against the Archbishop of Valencia for preaching a homily alleged to have been 'sexist' and 'homophobic'. In the Netherlands, a man was sentenced to 30 days in prison for 'intentionally insulting' the king on Facebook. And in Germany a prosecution was launched against a comedian who made jokes against Turkish president Recep Tayyip Erdogan.
These kinds of cases have become normal on the continent. So much so that they barely generate news. And they are often willingly cheered on by the EU and other European institutions. Britain can tread a different path.
There is just one, small problem: when it comes to censorship and the quashing of civil liberties, the UK doesn't need any encouragement from the EU, or anybody else.
Take the issue of free speech. In Britain there are countless attacks on this fundamental freedom that have little or no connection to EU law. Evangelical street preachers are routinely arrested for public preaching; peaceful campaigners have been prosecuted for holding allegedly insulting signs; and the police have started labelling wolf-whistling a 'hate crime'. None of this was EU-mandated.
Or take the issue of conscience. Elderly guesthouse-owners have been sued for daring to operate a room policy that corresponds to their deeply held convictions on marriage. Printers have been sued for refusing to print messages that they profoundly disagree with. And of course there is Ashers Bakery in Northern Ireland, sued by an arm of the state, the ironically named Equality Commission, because its owners could not in good conscience ice a cake with the slogan 'Support Gay Marriage'.
Again, all these examples stem from British legislation that is not EU-mandated, and which actually goes well beyond the censorship that exists in many other European countries.
True, these examples are all connected to existing laws. Perhaps the new post-Brexit Britain will be a bastion of freedom going into the future. But again there's a problem, because the biggest challenge to civil liberties in Britain today comes directly from the prime minister, Theresa May, and the legislation her government is proposing.
As home secretary, May announced plans in 2014 to introduce a far-reaching Counter-Extremism Bill with a whole host of new powers, including Extremism Disruption Orders (EDOs) that will target those whom the state deems to be too 'extreme'. According to May, the state needs new 'powers to target extremists who stay just within the law but still spread poisonous hatred'. Not just terrorists. Terrorists are already covered by some of the most extensive counterterrorism laws in the world. Nevertheless, the government wants to 'eliminate extremism in all its forms'.
Free-speech campaigners point out that all manner of democratic debate could be stifled by these proposals. Martin Luther King, Mahatma Ghandi, William Wilberforce, and countless others were considered extremists in their day and a threat to those in power.
In July, the Parliamentary Joint Committee on Human Rights concluded that the government's plans on extremism had gone 'backwards', that there were 'fundamental' legal problems with the proposals, and that legislation was not recommended. And just this week, David Anderson QC, the independent reviewer of terrorism legislation, said 'the single document that… alarmed me most' during his six years in the job was a private draft of the government's counter-extremism proposals. And yet the government remains resolute.
So while it is true that Brexit may mean fewer attacks on free speech and other civil liberties originating from Brussels, if the government continues with its plans to 'eliminate extremism in all its forms' then it will become clear that the more dangerous and immediate threat to our freedom is far closer to home.
Paul Coleman is a British solicitor, deputy director of ADF International, and the author of Censored: How European 'Hate Speech' Laws are Threatening Freedom of Speech. (Buy this book from Amazon(UK).)
Paul will be speaking on the panel 'The hate trap: should we be free to hate?' at spiked's religious freedom conference, 'Enemies of the State: Religious Freedom and the New Repression', on Wednesday 16 November at Conway Hall in London. Get your tickets here.
Picture by: Getty
To enquire about republishing spiked's content, a right to reply or to request a correction, please contact the managing editor, Viv Regan.