The NSPCC: still worrying the kids
Children are being encouraged to see everyday emotions as a problem.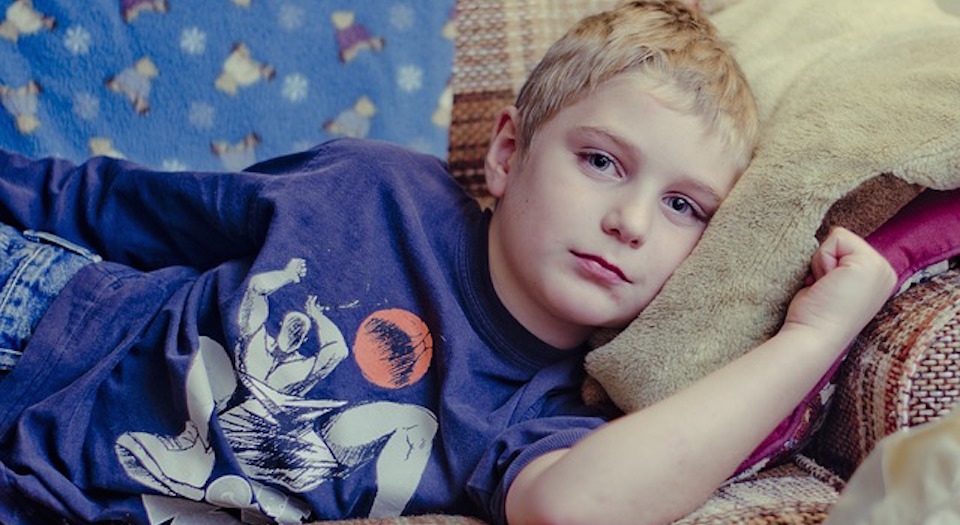 There were reports last week of a sharp rise in the number of children seeking help for anxiety. According to the National Society for the Prevention of Cruelty to Children (NSPCC), its helpline, Childline, handled 11,706 counselling sessions for anxiety in the past year, a 35 per cent increase on 2014/15. The extent of the problem appears to be getting worse, with the NSPCC saying it has dealt with 6,500 such calls in the past six months. In response, Childline has created a webpage called 'Worries About the World' for children to consult for advice and support. Increased exposure to global affairs on social media has been suggested as a possible cause for such an increase in children's anxiety.
Peter Wanless, the chief executive of the NSPCC, said: 'The world can be a worrying place but we need to ensure our children are reassured rather than left overwhelmed and frightened. It's only natural for children and young people to feel worried sometimes, but when they are plagued by constant fears that are resulting in panic attacks and making them not want to leave the house then they need support.' Few would disagree that those children experiencing levels of distress that substantially impact on their social functioning do indeed require some help.
Nevertheless, it is far from clear that any significant percentage of the calls taken by Childline falls into this category. For example, its website quotes one teenage girl as saying, 'Things like the EU referendum and the US election make me worry about my future and how things are going to change. I feel really sorry for the refugees because it isn't their fault that their country is at war.' A young boy is quoted as saying that he is 'really worried about what is going on in the world. People have talked about a world war starting and I get really scared thinking about this.'
It is not unusual for children, and indeed adults, to be worried about things that are going on in the world. Part of growing up involves the realisation that the world contains much hardship and misery. While children may struggle coming to terms with, and confronting, the realities of life, the fact that they are worried about such things should not call their overall wellbeing into question.
Anxiety is a perfectly normal human experience as we confront the problems of life. In fact, for many, anxiety is a driver to improve performance, and often crucial in passing exams or meeting work deadlines. This is not the same as suffering from an anxiety problem, as mental-health professionals would define it. According to NHS Choices, 'you may have Generalised Anxiety Disorder if: your worrying significantly affects your daily life, including your job and social life; your worries are extremely stressful and upsetting; you worry about all sorts of things and have a tendency to think the worst; your worrying is uncontrollable; you've felt worried nearly every day for at least six months'. It's useful to contrast this definition with the NSPCC's claims that a telephone call from a worried child qualifies as a case of anxiety.
Indeed, it could be argued that the NSPCC has played a role in the cultivation of childhood anxiety. Its website warns of myriad and ubiquitous dangers lurking within any social interaction. Even its 'Worries About the World' website covers a range of threats from terrorism to bullying. As I have argued previously on spiked, the current preoccupation with 'awareness raising' cultivates a sense that we are under constant threat, whether at home, work or in public; a situation more conducive to heightening anxiety than alleviating it.
It is often assumed that it is the demand for therapy that has led to the supply of therapists, but perhaps it is the other way round. Well-intentioned interventions can, unfortunately, further exacerbate people's anxiety and fear. As sociologist and spiked regular Frank Furedi points out in relation to students, 'the more resources that universities have invested in the institutionalisation of therapeutic practices, the more they have incited students to report symptoms of psychological distress'.
It would be a mistake to say that children and young people simply lack resilience and need to get a grip. In many cases, they really do feel anxious and distressed. The problem is a much wider therapeutic culture, which the NSPCC has played a part in creating. By encouraging children to report their worries and concerns, the NSPCC is propagating the belief that normal, human reactions to upsetting events are causes for concern. This will only serve to increase anxiety – as well as the number of phonecalls to helplines.
Ken McLaughlin is a senior lecturer in social work at Manchester Metropolitan University, England. His most recent book, Surviving Identity: Vulnerability and the Psychology of Recognition, is published by Routledge. (Buy this book from Amazon (UK).)
To enquire about republishing spiked's content, a right to reply or to request a correction, please contact the managing editor, Viv Regan.