Uber and out
Does a legal ruling spell the end of the 'gig economy'?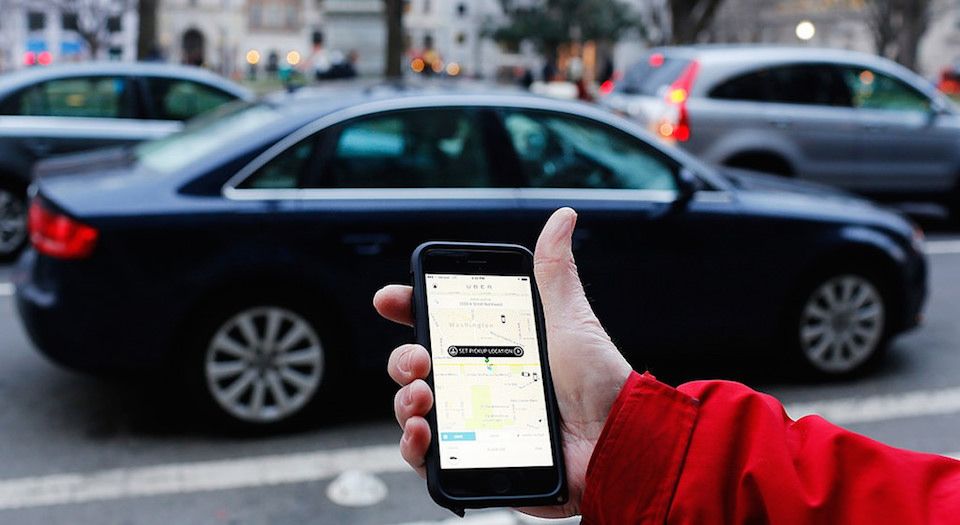 An employment tribunal in London ruled last week that Uber drivers should not be treated as self-employed, and should be granted statutory rights to holiday pay and minimum pay rates. Good news for those trying to make a living in the 'gig economy'? Maybe.
The case was brought by James Farrar and Yaseen Aslam, on behalf of a group of 19 Uber workers – the firm prefers the term 'partners' – who argued that they were employed by the San Francisco-based firm rather than working for themselves. Uber claimed that drivers were free to work as and when they pleased, as long as they logged on for at least a short period each month, and that Uber was simply a technology company bringing together passengers and drivers.
But the drivers argued that they were put under 'tremendous pressure' to work long hours, and could face consequences if they cancelled a trip. Moreover, their pay was poor, with one claiming he had earned just £5 per hour in some months – well below the minimum wage of £7.20.
The tribunal was dismissive of Uber's arguments. 'The notion that Uber in London is a mosaic of 30,000 small businesses linked by a common "platform" is, to our minds, faintly ridiculous. Drivers do not, and cannot, negotiate with passengers… They are offered and accept trips strictly on Uber's terms.'
The gig economy does throw up some important questions about employment rights. Uber would, on the face of it, seem to be the perfect, flexible working arrangement. All you need is a reasonably new car in good condition, a private hire licence, a smartphone, and off you go. Log on whenever you feel like working and log off again when you're done. In theory, no one at Uber should be demanding that you work at particular periods, you can even take advantage of high demand to charge more for the trip through 'surge' pricing.
For those looking for an extra bit of income on top of another job, that might be a sensible arrangement, particularly if you own the car already. But for those treating Uber as their main source of income, the situation is more troubling. Uber looks like it is skirting around employment rights in order to cut costs under the pretence of self-employment. As the tribunal notes, it appeared to be 'resorting in its documentation to fictions, twisted language and even brand new terminology'.
Whether someone is self-employed or not is tested in English law by whether they are deemed to have a 'contract of service' or a 'contract for services'. For example, if a company tells a worker that they have to be in a certain place for a certain period of time to perform specified tasks, that degree of control suggests that there is a 'contract of service' – they are employees of the company. If, on the other hand, a company says, 'show up when you want, we'll pay you for what you do', or, 'here's a specific task, do it by a certain date, but in a manner of your choosing', that looks more like self-employment. In that case, the worker gambles that they will earn enough money based on what work is available, and must make their own arrangements about holiday pay and sick pay. Given the up-and-down nature of self-employment, charges usually reflect the need to cover those extras.
The trouble with the gig economy is that it doesn't neatly fit into either of these two scenarios. Yes, Uber drivers can just log on when they want to and earn money for accepting passengers. But Uber would be incapable of offering a service to the public if it couldn't rely on a certain number of drivers being available, and so it has an incentive to pressure drivers into working more than they might otherwise do. It's not just Uber, either. Other gig-economy companies like Deliveroo have also been accused of making considerable demands of workers while claiming they are self-employed.
Is Uber providing a cheap taxi service to customers by forcing down drivers' incomes? The company claims that, on average, drivers make around £14 per hour, but after expenses – including much higher car-insurance premiums for cab drivers – the actual net gain to drivers could be much lower. In the meantime, other kinds of drivers, with greater existing protections (like London's black-cab drivers) are undercut by lower-paid drivers.
Actually, part of the reason Uber can charge lower rates is that drivers are idle less of the time. As soon as one job is finished, another one can be quickly found. Moreover, by cutting the price of getting a cab, more people are likely to use cabs, expanding the market and increasing the potential of making a living out of driving. Some of the cost of a traditional black cab is essential to provide an incentive for potential drivers to put in the long period of study (three years is the norm) to do 'the knowledge': learning every street and landmark within a certain distance of central London. But the necessity to go through that process has largely been removed by satellite-navigation systems. Driving a cab has been deskilled to a significant extent.
Uber has, without doubt, been a boon to passengers. New technology is making it cheaper and more efficient to provide transport, even if, in the process of deskilling work, some workers lose out as they can no longer charge a premium for their skills. However, companies shouldn't be taking advantage of the situation to circumvent workplace protections.
So will the tribunal ruling have a profound effect on the gig economy? That seems doubtful. Uber can no doubt make marginal changes to its practices and contract wording to ensure that its drivers fall firmly into the category of 'self-employed'. After all, most Uber drivers surely earn at least the minimum wage, or they wouldn't bother working for Uber.
But what is really needed is a more profound look at how workers and companies can enjoy the flexibility of these new economic forms without preventing innovation or steamrollering workers' rights. A tribunal ruling on off-the-shelf concepts of employment is unlikely to be the best way to do that.
Rob Lyons is a spiked columnist.
To enquire about republishing spiked's content, a right to reply or to request a correction, please contact the managing editor, Viv Regan.