'Hey, little people, don't vote Trump!'
Celebrities' political preaching reveals a disdain for the public.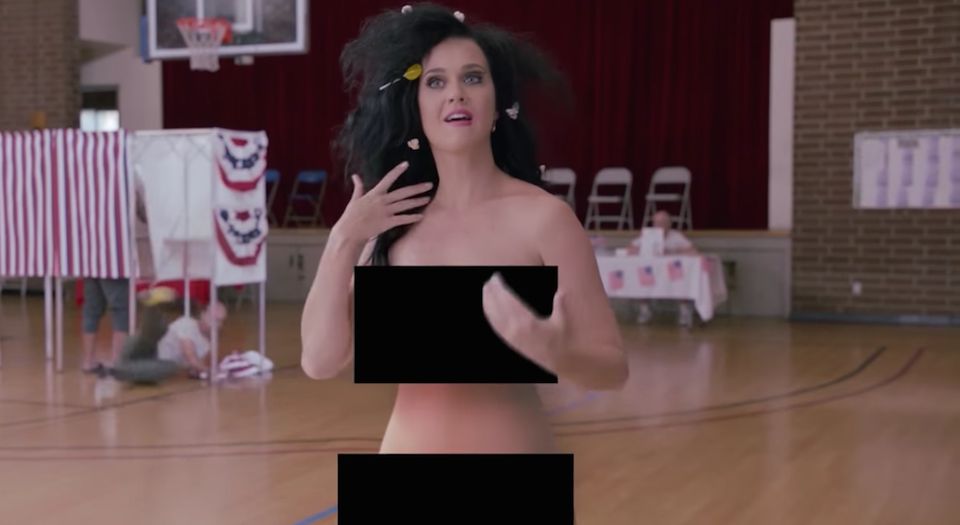 Who do most people turn to for advice during elections? Politicians? Economists? Friends? Celebrities? Over the past two months of the US presidential campaign, the great and good of Beverly Hills have made a concerted effort to sway public opinion. Actors, singers and even reality-TV stars have released videos and statements urging the American public to understand 'how important this election is'.
First, there was Lena Dunham, Hillary Clinton's professional cheerleader. Dunham has essentially led the youth wing of Clinton's campaign, appearing in head-to-toe Hillary-branded gear, promoting Clinton online and appearing at her rallies. 'So once and for all — for everyone who asks me online, for the waitress who took me aside after serving me an omelette and said, "I'm so confused about what to do in this election" — here's why I'm voting for Hillary Clinton', she told Time magazine. Thank God for Lena Dunham. Without her, what would become of all the service staff who can't understand the election?
Pop singer Katy Perry also joined the Clinton camp. In a video for Rock the Vote, an organisation that encourages young people to vote, Perry assured viewers that 'it's okay, you can look like shit and still vote'. Apparently, 18-year-olds need to be told that they don't have to treat the polling station like a catwalk. To hammer the point home, Perry proceeded to strip off and tell the camera 'you can even vote naked'. To trailer the video, Perry tweeted: 'Tomorrow, I use my body as clickbait to help change the world.' A stirring political message.
But perhaps the most obsequious celebrity appearance of all came from Save The Day, a digital production company seeking to promote voting. It put out a video titled 'IMPORTANT', which featured a 'shit ton of celebrities, telling you how important it is to register'. Robert Downey Jr, Scarlett Johansson, Mark Ruffalo, Don Cheadle and a host of other big names tell the camera: 'You only ever get this many famous people together when it's an issue that truly matters to all of us: a disease, or an ecological crisis, or a racist, abusive coward who could permanently damage the fabric of our society. Do the math, do we really want to give nuclear weapons to a man who's signature move is firing things? We can end this nightmare before it begins.' Nowhere is Trump or Clinton's name mentioned, but the message is clear – there is a right way and a wrong way to vote.
Many other celebrities have come out with political statements. Robert DeNiro called Trump a 'punk' who he'd like to punch in the face, and over 100 celebrities have signed an open letter titled 'Artists Against Trump'. 'We believe it is our responsibility to use our platforms to bring attention to the dangers of a Trump presidency, and to the real and present threats of his candidacy', the letter reads. 'We call upon every American to join us – to stand together on the right side of history.' These celebrities are aware of how ridiculous it is for them to be preaching to the public on political matters, and yet they continue to do it, in a creepy, self-conscious manner.
It's alarming that so many celebrities feel they have the right to say what is the 'right side of history' or the 'right' way to vote. Publicly slating Trump has become the new shortcut to publicity and kudos, and celebrities are taking full advantage of it. The few celebs who support Trump have been largely ignored, or demonised. Strikingly, aside from Perry, Dunham and George Clooney, most celebrities have only expressed their hatred for Trump, rather than open support for Hillary. This is a far cry from Obama's presidential campaigns, where he experienced enthusiastic support from the celebrity set. This time round there is no positive argument for Hillary – no sense that she is someone you can believe in.
Perhaps celebrities' venture into the political realm just reflects the showbiz nature of US politics. And yet this parade of celebrities telling the public to vote, and who to vote for, or rather against, reveals a disdain for the public. Left to their own devices, without the intervention of Hollywood, American citizens would make the wrong choice – this is the underlying message of most celebrity campaign videos.
If I were a US citizen deciding which candidate to vote for, I don't think I'd take advice from actors. Furthermore, I'd be insulted by the idea that I need to be or coerced or cajoled by stunt-hungry celebrities in order to engage in politics. Ironically, the more the rich and famous line up behind the US elite in this presidential campaign, the more emboldened Trump becomes – he feeds off the idea that there is an elite conspiracy against him. And, the more celebrities line up behind Clinton, the establishment candidate, the more sense Trumps seems to make. So, US citizens, send your own message to Hollywood, one that says: We might watch you in the cinema, but don't expect us to listen to you at the polling station.
Ella Whelan is assistant editor at spiked. Follow her on Twitter: @Ella_M_Whelan
To enquire about republishing spiked's content, a right to reply or to request a correction, please contact the managing editor, Viv Regan.