Skeleton Tree: a raw, remarkable album
Nick Cave and the Bad Seeds' latest is a heart-rending triumph.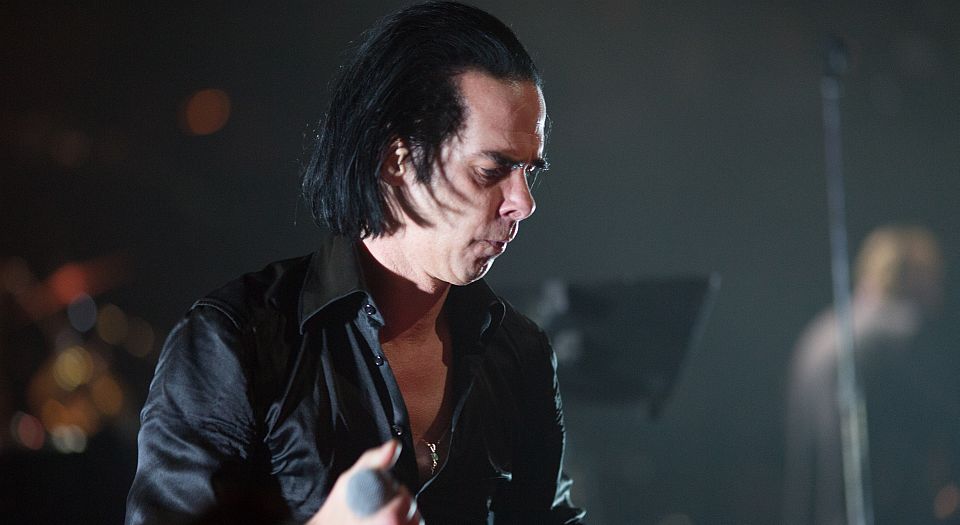 For over a decade, Nick Cave has approached writing and recording music with a clear-headed work ethic. The carefully tailored suits, it seems, are not just for show. Steady, daily work in his 'office' is required to ensure his albums maintain their quality and sense of event. In the ephemeral world of popular music, these things are more difficult to achieve than first appears. Many of Cave's peers from the early Eighties have long fizzled out, either cashing in their integrity for the nostalgia circuit or desperately failing to relive former glories. And Cave isn't callow enough to spin a personal backstory to make a below-par album sound more interesting than it is.
Nick Cave and the Bad Seeds' sixteenth album, Skeleton Tree, has a tragic backstory. Last year, Cave's son Arthur fell to his death from a cliff in Rottingdean, Sussex. Rather than relive this still-too-raw tragedy in a round of press interviews, Cave speaks about his grief in Skeleton Tree's accompanying film, Once More With Feeling. But he warns against linking the tragedy with the content of the album. Most of the lyrics were written prior to his son's death – he was too grief-stricken to write anything worthwhile afterwards. As he put it, 'Every time I try to articulate it, it just does him a disservice'. He also rejects being transformed into a 'figure of pity'. Skeleton Tree, then, should be valued, and enjoyed, on its own terms. Because, regardless of the circumstances in which it was made, it is a high watermark in Cave's already remarkable career.
Skeleton Tree shares DNA with its equally dolorous predecessor, 2013's Push the Sky Away. But it boasts a better set of songs and a richer palette. Just as 'Babe, I'm on Fire' from 2003's Nocturama anticipated the far superior Abattoir Blues, Push the Sky Away was apparently just a taster. Cave doesn't do dramatic reinventions, preferring to let the Bad Seeds sound evolve and shift in mood and texture over time. But there's a noticeable lack of the Bad Seeds' trademark thunder and controlled aggression on Skeleton Tree, with Cave and collaborator Warren Ellis mining eerie, weightless sounds. The eight songs are uniformly stunning, shrouded in a beautiful autumnal glow.
Opener 'Jesus Alone' is both familiar – another questioning of divine intervention a la 'God is in the House' – and unexpected, with a malevolent throb similar to a John Carpenter score, but lacking the Bad Seeds' trademark grit and attack. On 'Rings of Saturn', Ellis' flickering electronics give what is an otherwise standard mid-tempo Cave number a giddy overhaul. Halfway in, on songs like 'Girl in Amber' and the gorgeous 'Magneto', Cave's singing is noticeably hushed and restrained. One of rock's most stentorian singers has perfected how to chill the atmosphere.
This is undeniably a Cave album, but of a kind you won't have encountered before. Even when there are flashbacks to Cave's very early years, such as on the chaotic 'Anthrocene', he reboots his previous style with crepuscular electronics and loops. The album becomes more sonically impressive as it progresses, as if Cave and Ellis are acclimatising us to its distinct atmosphere. By its closing three songs, it's a flat-out triumph: 'I Need You' offers up the album's most illuminating and memorable tune; while 'Distant Sky' soars, combining a pristine guest vocal from Else Torp's with Ellis' hazy, almost lullaby-like arrangement.
The closer, the title track, is comparatively free of tension or foreboding, but is still cast in the album's twilit glow. Cave repeatedly sings 'It's all right now', as if trying to reassure himself, and us, that he's fine. In that, he fails. But the same cannot be said for this remarkable album. Cave occupies a rare position in popular music. The older he gets the more vital and questing his music becomes. He's self-aware enough to avoid parody or unconvincing career 'reinventions', and isn't prepared to allow a personal tragedy to overshadow his public work. On its own terms, Skeleton Tree is an album to accompany the longer nights ahead.
Neil Davenport is a writer based in London.
Picture by: Bruce, published under a creative-commons license.
To enquire about republishing spiked's content, a right to reply or to request a correction, please contact the managing editor, Viv Regan.