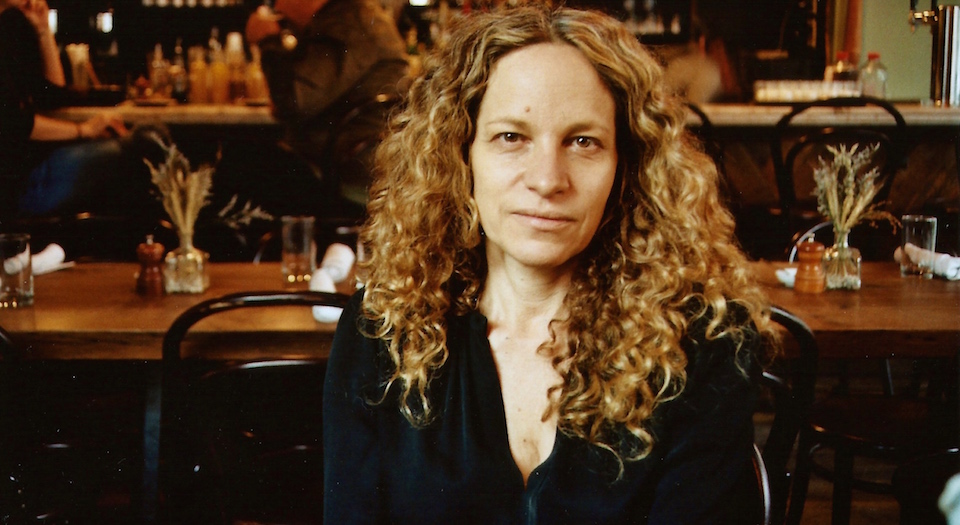 Long-read
The Violet Hour: a terrifying masterpiece
Katie Roiphe on breaking the biggest taboo: death.
'Something about the way people comfort themselves, or find their way towards peace, is so moving', says Katie Roiphe. We're sat in a quiet cafe in Brooklyn, New York. Ethan Hawke is behind us, chatting to a young woman at the bar, and the waitress asks us if we want more tea. It's sunny outside, but we're indoors, talking about death. 'It was a very perverse thing to pick this subject, as everyone's natural impulse to one extent or another is to run screaming in the other direction from death. So I feel exactly that – I really feel terrified, and the book terrified me even writing it.'
Roiphe is famous for pushing uncomfortable subjects – her 1993 book The Morning After: Sex, Fear and Feminism on Campus challenged the prevailing feminist panic about date rape and sexual assault among students. 'I've written about marriage, about sex, about all kinds of things you might think are taboo', she tells me, 'but this new book is more taboo, the most taboo thing I have ever written about'. Indeed. The book, The Violet Hour: Great Writers at the End, doesn't just break the taboo of death – death; it spends almost 300 pages dissecting it.
The Violet Hour is as fascinating as it sounds – Roiphe takes six great literary figures and studies their dying moments. She interviewed family members, hospital staff and friends as well as looking at the writers' own work to retell the stories of their last days. Each chapter looks at a different person: the critic Susan Sontag; the psychoanalyst Sigmund Freud; the poet Dylan Thomas; the illustrator and writer Maurice Sendak; and the novelists John Updike and James Salter. Each figure deals with their death differently: Sontag refuses to give up on her chances of survival; Freud refuses to give up the cigars that are killing him; Thomas dives almost headfirst towards his death; Sendak was so terrified of dying alone that his housekeeper listened to his breathing on a baby monitor; Updike continued to write poetry in the face of death, finding beauty in his own mortality; and James Salter, who died shortly before the book was published, gave Roiphe a final piece of advice: 'We make our own comfort.' Each story is beautiful, each author fascinating.
Did Roiphe feel this same fascination, this morbid desire to look at death, even if we know it's going to be painful to do so? 'We really try hard not to think about the subject. A lot of energy is expended trying not to think about it, but then, at the same time, it's fascinating. I think that part of the desire to avoid death contains within it this attraction to its study. There was something really pathological about it, and self-destructive.'
But The Violet Hour is not simply about looking at death. It's a genuine attempt to understand it, perhaps even to accept it, something which, inevitably, is going to be impossible. Choosing writers Roiphe had studied and knew, but had no personal connection to, was part of that process. While attempting to retell their dying moments, Roiphe found that 'the more I looked into these moments the less terrifying I found them'. Through the process of charting the most intimate part of these people's lives – their deaths – Roiphe allows herself to come face-to-face with death without having to rely solely on her own personal experience.
However, it was her own relationship with death that finally brought Roiphe to this topic. 'It was really when my father died that the issue became more pressing', she tells me. 'When a parent dies, that confrontation is very powerful, so it awoke all these things that were in my head.' Roiphe herself was severely ill as a child, and following an acute bout of pneumonia had to have part of her lung removed. The book opens with Roiphe aged 12, in a hospital bed, with a 107-degree fever. 'This is when I start writing this book', she writes. It's significant that she decides to open the book almost with an explanation – an admission of her guilt, the selfish reasons why she wants to look at death. The Violet Hour isn't an unemotional, distant study of death (who would read that?). No, Roiphe perfectly balances the relationship between her own desire to confront her fears and each particular author's experiences of that terrible, final hour. At no point does she interrupt; once you are in Sontag's world, Roiphe doesn't drag you out of it. Instead, Roiphe begins and ends with a reflection on her own reasons for wanting to study this final taboo: 'It's a relief to be able to talk about death. I get letters from people telling me all about their parents' deaths, because I'm saying it's okay to discuss what we don't normally discuss.'
Most of the authors who feature in The Violet Hour are not particularly religious. John Updike finds solace in prayer as he comes closer to death, and even Sontag turns to religion at some point. But, on the whole, religion is dealt with quite lightly. This seems strange, I tell Roiphe, especially when, for many people, pondering death is ultimately followed by hope for an afterlife. Death seems less terrifying if you believe that it's not the end. Did she purposefully choose authors who weren't religious? 'I was looking for more of a secular, intellectualist view. Most of those figures, except for Updike, fell into that category. Part of it is that I think that's what speaks to me more, as I don't really believe in a God or an afterlife. It was the way that was most natural for me but is also of this time. I wanted to look at modern ways of confronting the idea that there is no afterlife.'
This modern relationship with death is often situated in the hospital – the place where death can be avoided. 'The fantasy that meds cure everything and we won't really die is another part of this', Roiphe says. 'Everyone knows they will eventually die, but will this be the time? It's easy to get caught up in that. Like Sontag's faith in medicine and belief in the next cure and the cure after that. She was 71 years old, and her bone-marrow transplant was really gruelling, with such a tiny chance of success. It makes you wonder why the doctors let it happen. There's this push towards more and more treatment, following the hope of the patient no matter what. You see that fantasy of "we'll live forever, there's an answer to this problem". I think this contributes to that desire and denial.'
It's hard to avoid telling Roiphe, as she says many have, about my own experiences of death, my own fears and fascinations, those nights before sleep, for example, when suddenly you can't stop thinking about your own mortality – has she ever had those? Did writing the book help with those feelings? 'I did have that experience that Sendak describes in the letter I quote in the book. He goes to visit a friend of the family who is really sick, and he says that he was terrified to see her, but it was like looking into the face of something you're terrified of – and oddly, it's beautiful. There's something about actually being able to look at something that scares you, that makes you feel better.'
Was it a cathartic experience? Was she hoping to feel better about her father's death after writing the book? Not really, she tells me. The book isn't intended as a cure-all for dark nights of the soul. It's an honest attempt to look death in the face and understand that, while it isn't understandable, someone's death can crystallise the beauty of their life. 'Part of what makes the book's deaths not so hard to read is that these were "glorious" lives', she tells me. Indeed, reading about Sontag and Freud's final days is fascinating. Roiphe is a fantastic biographer, balancing her own research and impressions of her subjects with interviews with their family and friends to reveal not only what happened in their last days, but how they felt about it. That you feel like you're in the room when Sontag decides to say an Our Father, and can hear the silence engulfing her, is testament to Roiphe's incredible talent as a writer.
The Violet Hour isn't really about death, which isn't human at all. It's about dying, about how these people deal with death, which is perhaps the most human feeling of all. 'That feeling that it's the last night on Earth – I've always been drawn to that feeling and I also think it's very important', Roiphe tells me. Did this plea to make the most out of life make her less scared of death? 'All deaths are terrible, but I can now approach thinking about it. That's a big step for me.'
Ella Whelan is assistant editor at spiked. Follow her on Twitter: @Ella_M_Whelan
The Violet Hour: Great Writers at the End, by Katie Roiphe, is published by Virago Press. (Order this book from Amazon(UK).)
To enquire about republishing spiked's content, a right to reply or to request a correction, please contact the managing editor, Viv Regan.