Let's put the campus sex panic to bed
Freshers, ignore the fearmongers and enjoy your newfound freedom.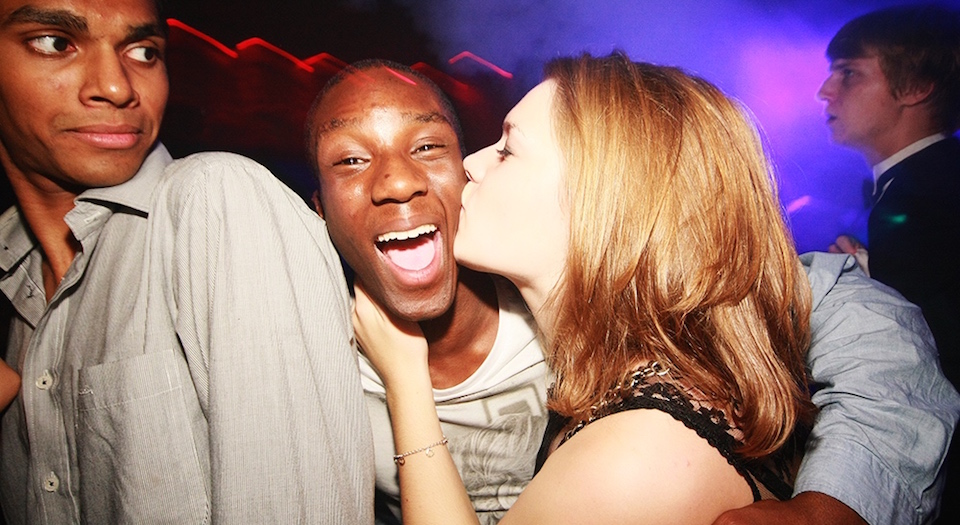 'You know you want it', sang Robin Thicke in 'Blurred Lines'. This, of course, was the song that was banned by 25 students' unions in 2013 because its lyrics didn't fit the NUS-approved narrative about sex. And yet, if you're starting university, chances are Robin is right: you do want it.
After all, alongside broader horizons and better job prospects, sex has long been one of the major draws of going to university. For most students, freshers' year is the first time they've lived away from home. And they tend to make the most of this newfound liberty by seeking out the pleasures that were previously denied to them: namely, staying out all hours and having some sex.
This is all to the good. But, sadly, student sex has been getting a lot of bad press of late. According to student newspaper the Tab, sexual harassment and consent workshops will be running this term at nine universities, including Oxford. Some of these workshops will be compulsory for all first-years.
Royal Holloway has signed up to the National Union of Students' (NUS) 'I Heart Consent' campaign, and will be carrying out workshops covering the legal definitions of rape and sexual assault, in between asking students to give examples of 'slut-shaming' and 'prude-shaming'. Meanwhile, Bristol students will get to enjoy a mandatory quiz, laying out sexual scenarios and asking them to judge whether they are consensual. And the bar staff at the University of East Anglia are being trained to stop lewd behaviour (wouldn't you have loved to have been a fly on the wall at that training day?).
So, why the panic about students' sex lives? Well, much of it stems from the NUS's 2010 Hidden Marks report, which claimed that one in seven women experience 'serious physical or sexual assault during their time as a student'. But though Hidden Marks sparked a flurry of scaremongering headlines, it doesn't stand up to much scrutiny. The central statistic lumped together a range of experiences, from 'touching over clothes' to general physical assault – effectively conflating clumsy come-ons with serious crimes.
But campus 'rape culture' is the myth that just won't die. This year, students have returned to university to find yet another sexual-harassment campaign. Launched by Drinkaware, 'You Wouldn't Sober, You Shouldn't Drunk' aims to encourage #GropeFreeNights. A report about the campaign on the BBC's Victoria Derbyshire show included students talking about examples of sexual harassment they'd experienced on a night out. They describe 'unwanted attention', 'someone coming up to you when you've given no signal you're interested', and 'creepy guys' who stand too close. That's not sexual harassment – that's just bad flirting.
And yet, despite all the evidence to the contrary, the idea that campuses are hotbeds of sexual violence is still taken as gospel. Sports teams have been disciplined or banned altogether for promoting so-called lad culture through sexist banter. What it all amounts to is a wholly inaccurate picture of campus life, where women are at constant threat of being harassed and men are only ever a couple of drinks (or jokes) away from turning into sexual deviants.
The NUS, along with various fearmongering campaign groups, seems to want students to believe that sex is scary. I wouldn't be surprised if next year's campaign was simply titled, 'Abstinence – just do it!'. But, if you are a fresher, there are two very important things to remember. One, sex is fun; that's why it has silly synonyms like 'shagging' and 'bonking'. And two, your sex life is no one's business but your own.
The world the anti-sex-brigade seeks to conjure up – one where women are victims and men are sexual predators – simply doesn't exist. This is certainly not the norm on campus. And female students are as proud of the notches on their bedposts as their male counterparts. Flirting, come-ons, one-night stands that you'd rather forget… these are all part of the student experience. For many students, freshers' is a great opportunity to get some experience in. And, best of all, it's a fantastic source of stories to keep up your sleeve for 'I have never'-style drinking games.
Here's hoping most students ignore the campus sex panic this freshers' week and cheerfully get on with getting their leg over – in and around their other scholarly commitments, of course.
Naomi Firsht is staff writer at spiked and co-author of The Parisians' Guide to Cafés, Bars and Restaurants.
This freshers' week, spiked's Down With Campus Censorship! campaign is waging a war of words on campus authoritarianism. Read our 'Freedom for Freshers' coverage here.
Picture by: UCLU photosoc, published under a creative commons license.
To enquire about republishing spiked's content, a right to reply or to request a correction, please contact the managing editor, Viv Regan.