Why feminists are so cagey about class
Middle-class media feminists have nothing to say to poor girls.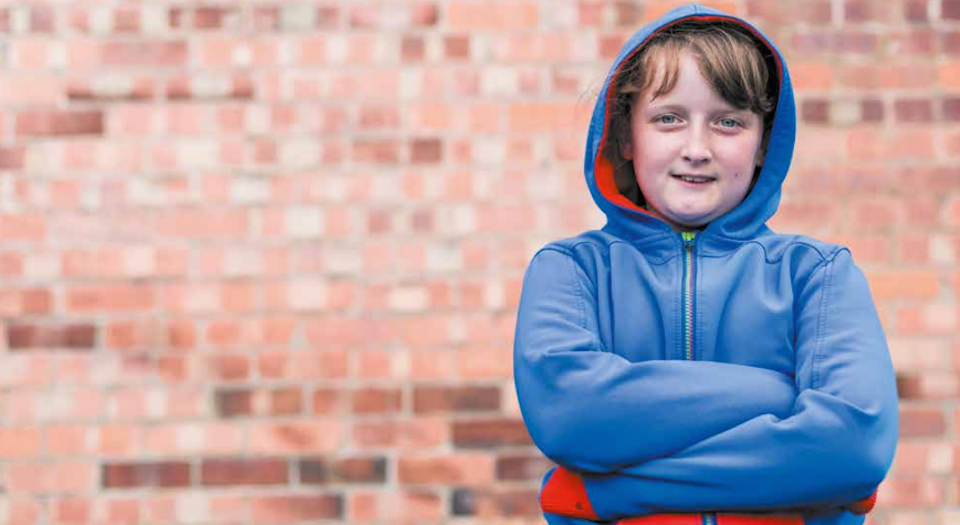 A new report produced by the University of Hull and the charity Plan UK has revealed the best and worst places for girls to grow up in the UK.
The research looked at average life expectancy, child-poverty rates, teenage-pregnancy rates, education and employment. It concluded that girls had a better quality of life in affluent areas like Surrey than in inner-city areas like Liverpool or Nottingham. 'Overall, the UK is failing girls', says Lucy Russell, one of the authors of the report. 'Girls don't have equal rights and equal life chances across the UK.'
Interestingly, the report did not include information on boys' quality of life. The report claims it is 'unapologetic in its focus on girls and their lives'. But it is still ignoring the elephant in the room. The fact that girls in Waverley enjoy higher quality of life than those in Salford has nothing to do with the fact that they're girls and everything to do with the fact that, in comparison, Salford is a much poorer, working-class area.
Indeed, the researchers seem to be well aware that their stats alone don't point to any clear gender disparity. So, in order to make up for this, they've conducted interviews with 103 girls about their life experiences. The authors conclude: 'Girls are facing daily harassment in school, in the classroom and on the way to and from school. They need to use technology, but they don't always feel safe to do that. They're scared every day on the street.' Based on a few conversations with a few young girls, Plan UK is claiming that there is real gender inequality in Britain today.
This is absolute nonsense. As spiked has often argued, girls in the UK have never had it so good. The old barriers are gone: it's illegal to discriminate on the basis of sex, and society's view of women's freedom and capabilities has changed enormously over the past few decades.
The pathologisation of normal, albeit rude, teenage behaviour forms the basis of many of the scare stories in the report. In one of the case studies, a 14-year-old girl describes a group of boys her age shouting at her and telling her to get her arse out. 'How can I be equal to men if that still happens?', she asks. As such, normal teenage experiences – getting into fights, feeling down, being self-conscious – are turned into issues of sexism. And some of the stories are incredibly trivial. 'This village is a good area to be a girl, but sometimes there isn't enough to do', complains one teenager. 'In my opinion, I think there should be places where you can get hot chocolate.'
This report is risible. But, although it provides no great insight into gender inequality, it does offer a keen insight into feminists' inability to grapple with the issue of class. The truth is that a young girl from Blackpool will have far more in common with a boy down her street than she will with a girl living in Islington. That GCSE results for girls are lower in Watford than they are in East Hertfordshire has nothing to do with the level of gender equality in those areas.
High rates of teenage pregnancy are also cited in the report as a cause of low quality of life for girls in certain areas. For girls living in Tamworth, Staffordshire, where there are fewer prospects and less going on, having a child might be a more desirable option. And yet it is treated here as if it were a life sentence. For all the talk of sexism and prejudice, these 'girl's rights' campaigners seem to take a pretty blinkered view of teenage mothers.
Job prospects, quality of education and life expectancy are worse in poor areas. This is nothing we don't already know. By framing these problems as consequences of gender inequality, feminist charities reveal their deep unease with talking about class. Instead of giving young girls complexes about sexism, why not talk about the real problems holding back working-class kids – both boys and girls?
Perhaps it's because the majority of feminists today come from middle-class, media backgrounds that conversations about class make them uncomfortable. The truth is, the main thing determining girls' (and boys') life chances in the UK is their access to opportunity and wealth. So, please, let's stop conjuring up the gender bogeyman and get serious about making all young people's lives better.
Ella Whelan is assistant editor at spiked. Follow her on Twitter: @Ella_M_Whelan
Picture by: Plan International UK.
To enquire about republishing spiked's content, a right to reply or to request a correction, please contact the managing editor, Viv Regan.