The American woman jailed for having an abortion
The case of Purvi Patel should chill anyone who believes in freedom.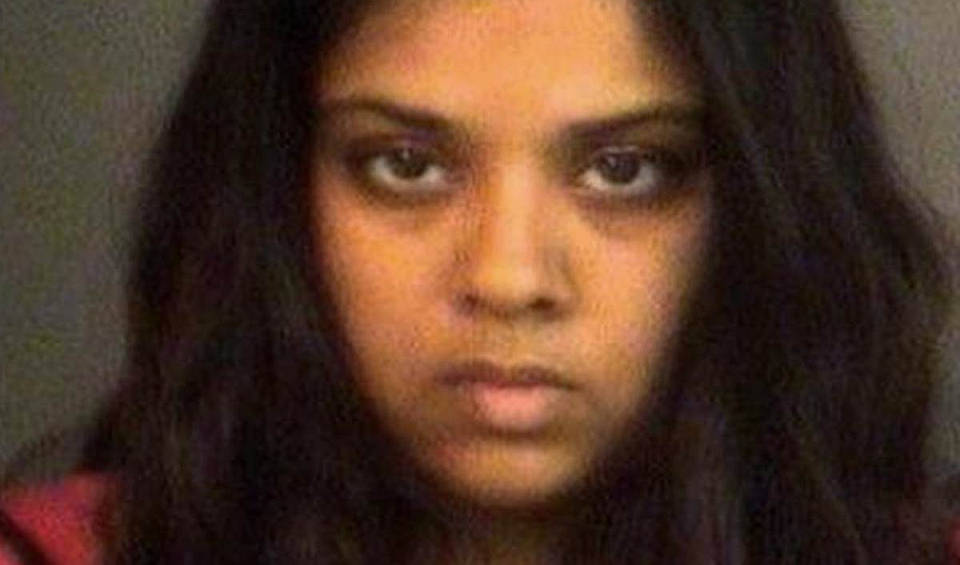 At some stage in 2013, Purvi Patel, an Indian-American woman living in Indiana, discovered that she was pregnant. Not wanting to alert her religiously conservative family, she purchased the abortion-inducing drugs mifepristone and methotrexate online, as do women throughout the world when they want to end a pregnancy, but usually where abortion is illegal. On 13 July, the drugs caused an incomplete abortion, leading to heavy vaginal bleeding and a visit to the emergency room at St Joseph's Regional Medical Center near South Bend, Indiana.
Given the circumstances, it was understandable that Patel did not immediately reveal to medical staff that she had been pregnant. One doctor, Kelly McGuire, who was on call that night and was listed as a member of the American Association of Pro-Life Obstetricians and Gynecologists, was suspicious and quizzed Patel. When she finally told him what had happened, he called the police. Rather than stay to help his patient, he joined the police search for the fetal remains. As Patel slowly recovered, she was subjected to an interrogation by the police.
In February 2015, in what may be the first case of its kind in the US, Patel was convicted of feticide and the neglect of a dependant and subsequently sentenced to 41 years in prison. On 22 July this year, she was cleared of some of the charges after an appeal, but will likely spend several more months in prison. Her imprisonment is the only crime to have taken place in this whole sorry tale.
The case is unique because of the feticide charge. Indiana's feticide law, under which Patel was convicted, was originally passed in 1979 and made it a crime 'knowingly or intentionally' to end a pregnancy. The legislature extended its meaning after an armed bank robber shot a pregnant bank teller in 2008. The law exempts legal abortions, but not those done using pills purchased without a prescription.
Many were rightly perplexed by the fact that Patel was charged with two seemingly conflicting crimes: feticide and child neglect. If Patel was guilty of feticide then there was no child to neglect; if there was a child to neglect, then the feticide charge was spurious. Prosecutorial overreach being what it is, the state's lawyers may have decided to throw the book at her in the hope that something would stick. It did, despite the seemingly insurmountable problems with the evidence presented.
And the case was riddled with problems. As Dr Jen Gunter, an OB/GYN, noted in her post on the issue, Patel was not read her Miranda rights; she was questioned while under the influence of an anaesthetic; she had lost a lot of blood; and there was no evidence the fetus was born alive (the fetal length and weight indicated a gestational age of 23 to 24 weeks, at which age immediate hospital care is imperative; absent that, almost instant death is inevitable). Perhaps most tellingly, Gunter notes, 'had Ms Patel delivered in a hospital she could have declined neonatal care had her baby been born alive. But because she delivered at home she is a criminal. Now tell me this wasn't a reproductive witch hunt designed to both test the limits of Indiana law in curtailing reproductive rights and score points with pro-life donors and voters.'
Writing in the New York Times last year, Emily Bazelon pointed out that the pathologist for the prosecution, Joseph Prahlow, testified that the fetus was actually 25 to 30 weeks gestation, and was born alive. Prahlow used a 17th-century test, the 'lung float test', in deciding this. According to the test, 'if the lungs float in water, the baby took at least one breath. If they sink, then the fetus died before leaving the womb.' 'If that sounds like the old test for witchcraft – if an accused witch floated, she was judged guilty; if she sank, she was innocent – it's also about as old and nearly as discredited', wrote Bazelon.
'The lung float test was disproven over 100 years ago as an indicator for live birth', Gregory J Davis, assistant state medical examiner for Kentucky and a professor of pathology and lab medicine at the University of Kentucky, told Bazelon. 'It's just not valid.'
(As in so many things in this presidential cycle, the case may have implications for this year's campaign. In March, Trump had to backtrack when he suggested that women should be punished for having an abortion. He then picked the governor of Indiana, Mike Pence, as his running mate. As Sean Collins has written on spiked, Mike Pence 'is on record opposing almost everything Trump stands for'. But perhaps this is one area they might forge an agreement, if and when Trump finalises his position on abortion.)
While ostensibly abortion is legal in the US, it is often difficult to obtain. Indiana is not alone on this. Noted legal warrior Lynn Paltrow, who played a leading role in Patel's appeal, points out that the National Conference of State Legislators lists 38 states with feticide laws on the books. These may include laws that refer to unborn victims of violence or otherwise define the 'unborn' as a person from the moment of fertilisation. This comparison between the Indiana case and the situation in El Salvador, where abortion is illegal, is sobering.
We should be pleased that Patel will likely be released within a few months. But we must certainly be horrified that she spent a second behind bars, let alone all of the time under legal review, for deciding to end an unwanted pregnancy. The constant interference by state and federal governments with the decisions women make about whether, when and how to end an unwanted pregnancy is unwarranted. Only one person needs to be involved in decisions about ending an unwanted or unviable pregnancy: the woman herself. Medical practitioners need to facilitate those decisions. The only involvement for policymakers should be to ensure that the funding is there for all who want it.
David J Nolan is a communications professional in Washington DC.
To enquire about republishing spiked's content, a right to reply or to request a correction, please contact the managing editor, Viv Regan.