Oz election: an insult to the electorate
Australians deserved better than this ideas-lite shambles.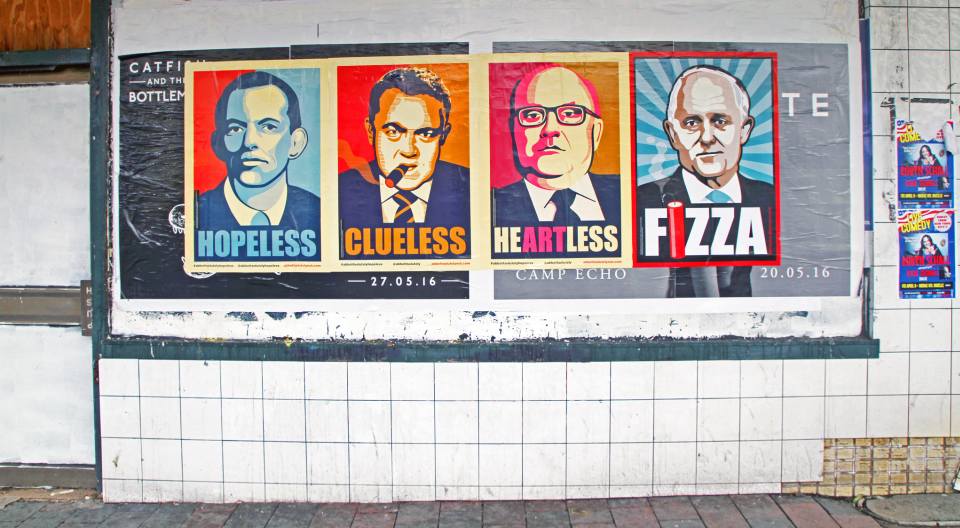 On Saturday, Australians voted in their third federal election in six years – and they could be forgiven for being less than enthused about having to do so. It was a truly dreadful campaign from all sides, something that can only partly be blamed on the fact that neither of the two main candidates for prime minister, the Liberal incumbent Malcolm Turnbull and Labor leader Bill Shorten, had faced the electorate before as leaders.
The final result is yet to be announced, but a hung parliament is the most likely outcome, with both parties expected to fall short of the 76 seats necessary to govern in their own right. As it stands, Turnbull is the favourite to form a minority government. But given Australian politics' recent tumult, that is far from certain.
As a result, over the coming days and weeks, we will no doubt see plenty of political wheeling and dealing, as independent MPs, and those from smaller parties, attempt to extract the best deals for themselves from the desperate Labor and Liberal parties. For the majority of Australians, however, watching politicians scrabble around, playing games and horse-trading will not only be unedifying; it will also affirm their negative view of politicians, and exacerbate their estrangement from parliamentary politics.
The election result and its aftermath are not the only topics to talk about in the wash-up from this marathon campaign, which managed to be both boring and bizarre at the same time. The trigger for the election was the Australian Senate's two-time rejection of government plans to recreate the Australian Building and Construction Commission (ABCC) – a body charged with policing (and curbing) militant trade-union behaviour. Incredibly, these plans, which were largely opposed by the electorate, were barely mentioned during the election campaign, even by the Liberal-National coalition government that championed them.
This speaks volumes about Turnbull's campaign. Despite being the incumbent prime minister, he somehow always seemed to be campaigning like a challenger, half a step behind and unable to take the lead or set the agenda. It would be a mistake to think this was due to the inspiring vision set out by his Labor rival, Shorten. On the contrary, Labor's campaign strategy amounted to little more than repeatedly claiming that national public-health body Medicare would be privatised under the current government – a claim Turnbull predictably denied.
That the campaign came down to a 'yes, he will', 'no, he won't' slanging match is indicative of just how intellectually vacuous Australian parliamentary politics has become. When giving speeches on Saturday night, both leaders spouted the usual platitudes, neither offering any real vision for the future of Australia. Winning elections has become an end in itself, rather than a means to realise a particular political vision.
In the end, the election felt inconsequential. Ask anyone to name the difference between a potential Turnbull or Shorten government and few would be able to say much beyond something about Medicare. And this is a damning indictment of the Australian political class. These shallow campaigns suggested that the Australian people are capable only of engaging with slogans and soundbites. This is condescending and demoralising. Whoever the future prime minister happens to be, he needs to start showing a little more faith in those he claims to represent.
Charlie Pearson is a writer based in Australia.
Picture published under a creative commons license.
To enquire about republishing spiked's content, a right to reply or to request a correction, please contact the managing editor, Viv Regan.