Podemos: treating the people as playthings
This ivory-tower party has no connection with ordinary Spaniards.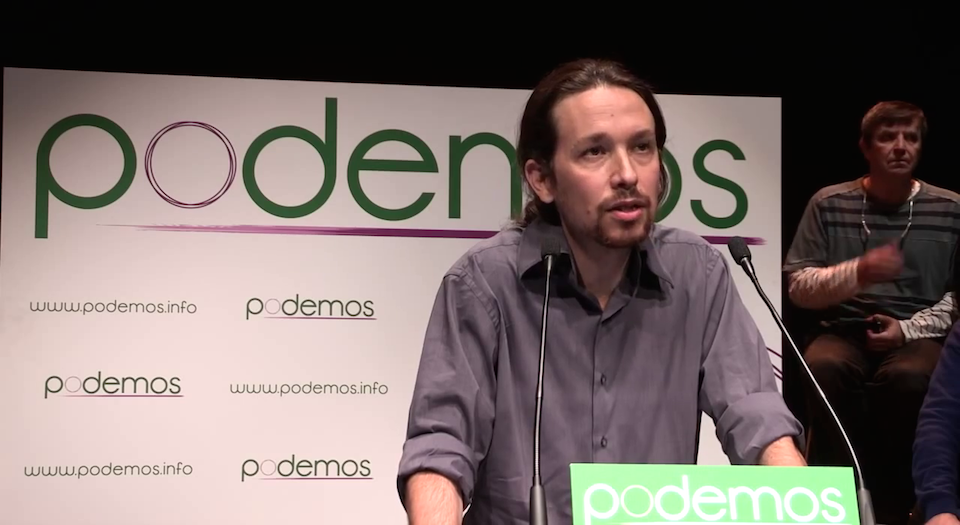 On Sunday, Spain held a rerun of its inconclusive 2015 General Election. And, having previously made large electoral gains, the left-wing party Podemos saw its chance to dislodge the two primary parties in Spain trounced. The results showed no clear majority, but the conservative People's Party maintained its lead, with the Spanish Socialist Workers' Party (PSOE) just managing to maintain a slight lead over Podemos. Despite Podemos merging with the remnants of Spain's old Communist Party (now known as the United Left) it only just held on to its third-party position, as its share of the popular vote fell.
Podemos was formed after a group of PhD students and academics came together in the wake of the so-called Indignants Movement – the six-million strong 2011 protests against austerity policies in Spain. In 2014, Pablo Iglesias (its current leader) and his team of academics formed Podemos (Spanish for 'We Can') in the hope of channelling a general discontent with EU-imposed austerity into a political movement.
Podemos has posited itself as the party of those heady days of 2011, when millions marched across Spain; a party formed in the fire of the street battles, now aimed at conquering state power. But the reality is quite different. Podemos is not a party of angry workers or protesters. Rather, it is a merry band of academics, and much of its thinking is still shaped by this ivory-tower origin.
The Italian Marxist thinker Antonio Gramsci is a favourite of the party. Gramsci's big idea was cultural hegemony – the idea that the capitalist ruling class is able to dominate the value and culture of society, thereby limiting revolutionary possibilities. According to Gramsci, the task of the revolutionary is to break this hegemony. It's also a neat excuse for left-wing radicals who have failed to make any inroads with their imagined constituency: the working class.
The gulf between Podemos and the people becomes clear whenever Iglesias talks in detail about his politics. 'Reality is defined by words', he told the Financial Times in 2015. 'So whoever owns the words has the power to shape reality.' Spanish workers, from this perspective, are unable to change reality while they are trapped by the words of those in power. And Podemos – standing atop society – must reshape the words, or 'discourse', or else no change is possible.
There is also a dishonesty at the heart of Podemos's political platform. As Newsweek has noted, the party 'calls for a restructuring of Spain's national debt, steps to make the European Central Bank more democratically accountable, and includes a raft of left-wing domestic economic policies such as a higher minimum wage, a 35-hour working week and taxing the rich harder'. These proposals aren't particularly radical, even if they are slightly further to the left of those offered by most mainstream European parties. Podemos's economic platform is less of a bold embrace of the future and more a rehashing of Keynesian ideas.
By Podemos's own account, these demands only serve to challenge the so-called cultural hegemony of the ruling class in Spain. Writing in the New Left Review, Iglesias claimed that his party would prefer a more radical, Marxist alternative for Spain, but that, under 'neoliberal' hegemony, this is not possible. The Keynesian tax-and-spend policies are purely a 'strategy to be adopted for this arena'.
At the heart of the problem with Podemos is its detachment from the people. The big wigs of the party have spent their lives in the academy studying society but always aloof from it. Iglesias even wrote his academic thesis on 'disobedience'. Rather than being an organic expression of Spanish discontent, Podemos is a vehicle through which these academics play out their increasingly obtuse theories. It's a sort of sandbox politics, with the Spanish electorate as Podemos's plaything. No wonder it has run out of steam.
Tom Bailey is writer based in London. Follow him on Twitter: @tbaileybailey
To enquire about republishing spiked's content, a right to reply or to request a correction, please contact the managing editor, Viv Regan.