The EU's relentless attack on free speech
New plans to tackle online hate speech pose a threat to us all.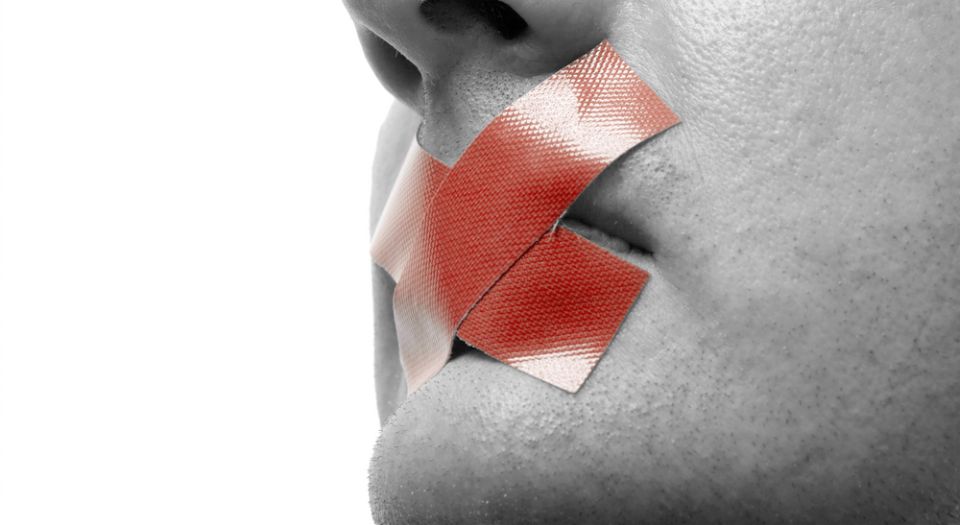 Yesterday the European Union's powerful unelected executive branch – the European Commission – announced sweeping plans to combat 'illegal online hate speech'.
Working with equally powerful IT companies, Facebook, Twitter, YouTube and Microsoft, the European Commission unveiled a code of conduct that will ensure 'online platforms do not offer opportunities for illegal online hate speech to spread virally'. Upon receiving a 'valid removal notification', IT companies will have to remove or disable access to the content in less than 24 hours.
Because the EU's code of conduct was unveiled without any form of public consultation, public discussion by democratically elected leaders, or even a vote, it is unclear how the EU and IT companies reached their decision and drafted the code. Yet, as a result of this decision, the civil liberties of 500million people will now be affected.
So, what exactly is the content that IT companies have been given blanket authority to censure? According to EU law, illegal hate speech 'means all conduct publicly inciting to violence or hatred directed against a group of persons or a member of such a group defined by reference to race, colour, religion, descent or national or ethnic origin'.
Leaving aside the 'incitement to violence' aspect of the definition, which is largely uncontentious, hate speech is defined as including 'incitement to hatred', which is both circular and so vague as to mean almost anything.
Beyond the tautology that 'hate speech' is speech that incites hate, there is no agreement as to what hate speech actually means.
For example, the European Court of Human Rights once produced a factsheet on hate speech in which it conceded that the 'identification of expressions that could be qualified as "hate speech" is sometimes difficult because this kind of speech does not necessarily manifest itself through the expression of hatred or of emotions. It can also be concealed in statements which at a first glance may seem to be rational or normal.'
In another document, the European Union Agency for Fundamental Rights took hate speech to include a 'broader spectrum of verbal acts', including 'disrespectful public discourse'. And in an EU-funded manual on online hate speech by IGLYO (the International Lesbian, Gay, Bisexual, Transgender, Queer and Intersex Youth and Student Organisation), we are reminded that 'the vast majority of hate speech is being perpetrated by regular people, not by extremists or radicals'.
To paraphrase Humpty Dumpty, hate speech means just what those in power choose it to mean – neither more nor less. And now, continent-wide censorship has been forced upon us by the powerful, and they will decide what the rest of us can and cannot say and can and cannot hear, all with the aim of dictating what we can and cannot think.
Of course, that's not the way the code of conduct was pitched. To get the necessary buy-in, the word 'terrorism' is randomly scattered throughout the EU's press release, as if counterterrorism will be the sole aim of the censorship plans. As Vĕra Jourová, the EU commissioner responsible for the code, said during its unveiling: 'The recent terror attacks have reminded us of the urgent need to address illegal online hate speech. Social media is unfortunately one of the tools that terrorist groups use to radicalise young people and racists use to spread violence and hatred.'
But given the non-definition of hate speech, it is clear the code will go far beyond countering terrorism. In fact, Jourová has confirmed as much in other venues. In October 2015, she addressed the annual conference of ILGA-Europe and said 'a narrative undermining LGBTI rights is quietly spreading, often disguised as so-called religious principles. This is unacceptable… It is clear that we must fight all hate speech, online and offline, whatever group of society it targets. We will work with internet providers to ensure hate speech is taken off the web as soon as it is reported.'
So, with very little effort, the EU commissioner is happy to shift from countering terrorism to countering 'so-called religious principles' – and she bundles up all this 'unacceptable' speech under the banner of hate speech.
We can already see how an all-encompassing definition of online hate speech works in practice. In 2008, film star Brigitte Bardot was convicted by French authorities for placing a letter to Nicolas Sarkozy online, in which she complained about the Islamic practice of ritual animal slaughter. It was her fifth conviction for hate speech.
In 2011, Scottish football fan Stephen Birrell was sentenced to an extraordinary eight months in prison for insulting Celtic fans, Catholics and the Pope on a Facebook page. During sentencing, the sheriff, Bill Totten, told Birrell that his views would not be tolerated by 'the right-thinking people of Glasgow and Scotland'.
And between 2014 and 2016, 78-year-old Northern Irish pastor James McConnell endured an 18-month police investigation and criminal prosecution after criticising Islam in a sermon that was posted online. Apparently he was acquitted because his comments were 'offensive' but not 'grossly offensive' – a legal standard that nobody can be expected to understand or follow.
With the new code of conduct in place, we can expect more cases like these before the courts, and a lot more censorship. The powerful have spoken and the rest of us will be forced into silence.
Paul Coleman is deputy director and senior counsel for ADF International based in Vienna, Austria. He is the author of Censored: How European 'Hate Speech' Laws are Threatening Freedom of Speech. (Buy this book from Amazon(UK).) The second edition is published on 15 June.
Paul will be speaking, alongside spiked editor Brendan O'Neill, at our upcoming event on the rise of hate-speech laws, to mark the launch of the second edition of Censored: How European 'Hate Speech' Laws are Threatening Freedom of Speech. The event will be held on Wednesday 15 June, at the October Gallery in central London. For further information, and to reserve a place, please email Viv Regan.
To enquire about republishing spiked's content, a right to reply or to request a correction, please contact the managing editor, Viv Regan.