Fear and censorship in Germany
The prosecution of the Pegida leader reflects the elite's contempt for the people.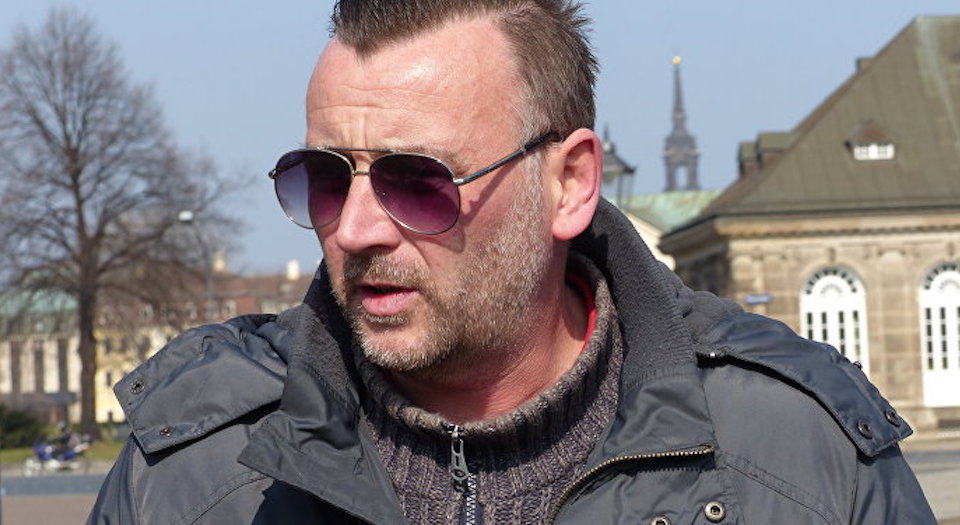 Earlier this month, Lutz Bachmann, founder and head of Pegida, Germany's anti-Islam movement, was convicted and fined €9,600 for having called refugees 'cattle', 'filth' and 'scum' in a 2014 Facebook post. This, a Dresden court ruled, was a criminal offence under Germany's 'incitement of the people' law ('Volksverhetzung').
Volksverhetzung bans speech that could incite hatred against a national, racial, religious or ethnic minority. As well as limiting speech that calls for 'violent or arbitrary measures', it also regulates 'assaults on the human dignity by insulting segments of the population or individuals because of their belonging to a minority group'.
Bachmann's conviction was widely celebrated in the German media. 'Of course it would have been nicer if the Pegida founder… had been put behind bars for his hateful yak', wrote one commentator in taz. 'But at least there has been a sentence.' The paper Die Zeit found the court's decision 'hard and courageous', cautioning, however, that it would not be enough to make Bachmann shut up in the future.
Not one mainstream commentator asked if perhaps Bachmann's rants (as ugly and despicable as they were) should have been protected under the right to free speech. Despite the fact that Volksverhetzung was never formally established in an election or a referendum, it has been accepted as commonsense law, particularly among the German middle class.
The support for censorship has always been particularly pronounced among members of the German liberal-left. Indeed, one of the harshest amendments to Volksverhetzung was made in 2005 under the coalition government of the Social Democratic Party (SPD) and the Greens. A fourth paragraph was added to the law, criminalising 'whoever approves of, glorifies or justifies the violent and despotic rule of the National Socialists in a way that disturbs the public peace in a manner that violates the dignity of the victims'.
Often Germany's history is used to justify such censorship. However, this disregards the contemporary context. If such laws are designed to stop another rise of Nazism, why are they being applied more and more frequently today? If they are meant to be a tool reserved for neo-Nazis, why are they being used to censor people like Bachmann, who, despite his despicable views, is not a fascist?
The law was first drafted in 1959 by a conservative government in an attempt to take a stance against a perceived Nazi revival after an arson attack on a synagogue. But it is only in recent years that charges under Volksverhetzung have shot up. In 2014, over 2,600 charges were brought, leading one German daily newspaper to claim that suing for sedition was becoming Germany's new national sport.
In the past, the law was mainly applied to young men who shouted Nazi slogans (often while under the influence of alcohol). But today more than half of the charges relate to Facebook posts and anti-immigrant rants. In most cases, these are dropped by the court. (Earlier this year, Bachmann was charged under Volksverhetzung for selling t-shirts with the slogan 'Rapefugees not welcome', following accusations of sexual assaults committed by migrants against women on New Year's Eve in Cologne.) However, looking over some of the cases in 2016 alone, gives us an indication of the true nature of the law:
Volksverhetzung is clearly not just an anti-Nazi law. And its mission creep shows the dangers of outlawing any speech, including far-right speech, since this concedes the principle of freedom and prepares the ground for widespread censorship. From the start, it was a law with the potential to censor all sorts of unpleasant, anti-mainstream views. To the liberals who support this law, free speech is not a principle which applies to all, but a mechanism with which to fight off evil and present themselves as the force of good.
In 2009, a neo-Nazi filed suit against Volksverhetzung and lost. Though the constitutional court emphasised its 'strong and explicit' protection of free speech, it found it constitutional to make exceptions based on the horrors and injustices of the Nazi regime. By targeting the far right, one commentator said, the court had 'signalled to the liberal-left that they needn't worry about their own freedoms'. This, he concluded, was a bad law 'directed at the right people'.
But any restriction on speech is an affront to freedom and democracy. Volksverhetzung, and the support it enjoys, is one of the clearest expressions of the deep distrust that the German elites feel towards the people. Indeed, the law is often justified as necessary for protecting minorities from the fury of the masses. Putting people like Bachmann on trial is not just an attempt to stop him from saying what he wants, it is also a powerful signal to the rest of us to watch what we say.
It is also indicative of the cowardice and risk-aversion of sections of the German middle class. Censoring Bachmann reflects the middle class's lack of faith in ordinary people's ability to judge and challenge his opinions in open debate. Ultimately, it expresses their lack of faith in open debate, and our ability, as a society, to sort truth from untruth through free encounter. This is tragedy, because the best protection for the minorities Bachmann rants about is free and open discourse.
Lutz Bachmann has exploited this mood of cowardice. Despite being one of the most obnoxious individuals Germany has seen for a while, he has proven himself to be unusually media-savvy and adept at exploiting the double standards of German society. He appeared in court wearing strange, rectangle sunglasses, mimicking the black bars printed over people's eyes in newspaper reports in order to obscure their identity. He called them 'censorship glasses', in an attempt to mock the court and the incitement law.
Bachmann, of course, is no free-speech activist. Like German liberals, he would also censor views he didn't like given half the chance. But it is Volksverhetzung that has allowed him to pose as a freedom fighter. Let's scrap it.
Sabine Beppler-Spahl is head of the board of the liberal thinktank Freiblickinstitut e.V., which has published the Freedom Manifesto. She is also the organiser of the Berlin Salon.
To enquire about republishing spiked's content, a right to reply or to request a correction, please contact the managing editor, Viv Regan.