Facebook's bias is nothing to fear
Facebook hasn't been brainwashing users. But it has been dishonest.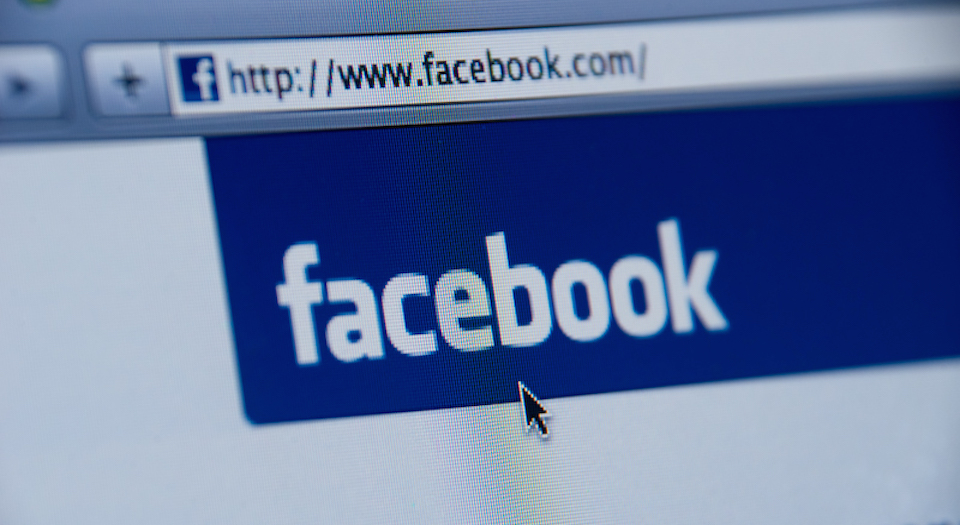 The US technology website Gizmodo published an exposé last week of the liberal bias affecting its trending section (the news aggregator in the top-right of the website). A conservative former member of the team that curates the trending section alleged that the team had a subtle bias towards liberal news outlets, and would suppress trending stories of interest to conservative readers until mainstream publications also covered them.
Now, there's no problem with political bias itself. After all, most major news organisations are biased one way or the other. But Facebook has always gone out of its way to present itself as a neutral technology company, rather than a media company with an editorial line. Indeed, this formed the basis of its response to Gizmodo's report. Tom Stocky, who is responsible for Facebook's trending section, said that trending topics surface algorithmically – the curators merely disregard 'junk' or 'subjects with insufficient sources'.
But deciding what counts as junk or insufficiently sourced is not an entirely objective process. And, in any case, the allusion to a neat distinction between biased humans and neutral algorithms is dishonest. The algorithms themselves are built with subjective human interests in mind, and their engineers make use of value-laden concepts such as quality or trustworthiness – leaving ample room for bias in the design.
So even if we remain sceptical of claims of conscious liberal bias, it's safe to assume that the supposedly balanced and objective information disseminated to 1.6 billion Facebook users around the world is nothing of the sort. The news agenda of countless people is set by a small team of Silicon Valley tech gurus. This level of control over information by such a small group of people is unprecedented.
One of the strangest reactions to the Facebook scandal has come from the libertarian-right. If the state was manipulating information in the same way as Facebook, then the libertarian-right would currently be in meltdown. But, because Facebook is a private company, the bias it exercises in its control over information is apparently nothing to worry about. As one blogger put it, 'Facebook is a private company with the right to provide services to its customers — who use the product for free — in whatever way it sees fit'.
There are, of course, important differences between the power exercised by the state and the power exercised by Facebook. But none of these differences are relevant to the dissemination of information. The ordinary person does not care whether information comes from the state or from private companies. What matters is that the information – wherever it comes from – can be trusted. Facebook's status as a private company hardly excuses its apparent betrayal of that trust; nor does it alleviate concerns about the immense power it exercises over the flow of information.
An equally misguided reaction has come from American conservatives. Republican senator John Thune, of the US Senate Committee on Commerce, Science and Communication, has written to Facebook CEO Mark Zuckerberg asking various intrusive questions relating to the ideological biases of the curators, the steps Facebook is taking to investigate the allegations of liberal bias, and a record of news stories that curators have injected into and removed from the trending section.
The inquiry seems to be motivated more by a conservative media-persecution complex, and an unhinged paranoia about liberal brainwashing, than a genuine concern about Facebook's dishonesty. If Facebook is to be treated as a news organisation as much as a social-media site – as it clearly should be – then this level of intrusion by the state sets a dangerous precedent. We can acknowledge the problem of having a small group of Silicon Valley liberals controlling vast amounts of information without asking to replace them with a small group of senators.
So what should we do about Facebook? Nothing. For the solution lies in the public's knowledge of the problem. Now that we are aware of Facebook's liberal bent, we will begin to treat Facebook's output in just the same way as we treat any other biased source of information: with a healthy dollop of scepticism. When we search for objective and balanced information, we now know that Facebook has an institutional inability to provide it. Now that we know about it, Facebook's bias is no more troubling, and no worthier of state intervention, than the bias of the Guardian, or Fox News, or any other media organisation.
So Facebook's dishonesty was, indeed, a problem. But now that it has been made public, there's nothing to worry about. To suggest otherwise is to fear public irrationality rather than Facebook itself.
Blair Spowart is a writer and a student at the University of Edinburgh. Follow him on Twitter: @blairspowart
To enquire about republishing spiked's content, a right to reply or to request a correction, please contact the managing editor, Viv Regan.