Calling out false abuse allegations
A new study shows how pseudo-victims' claims differ to those of true victims.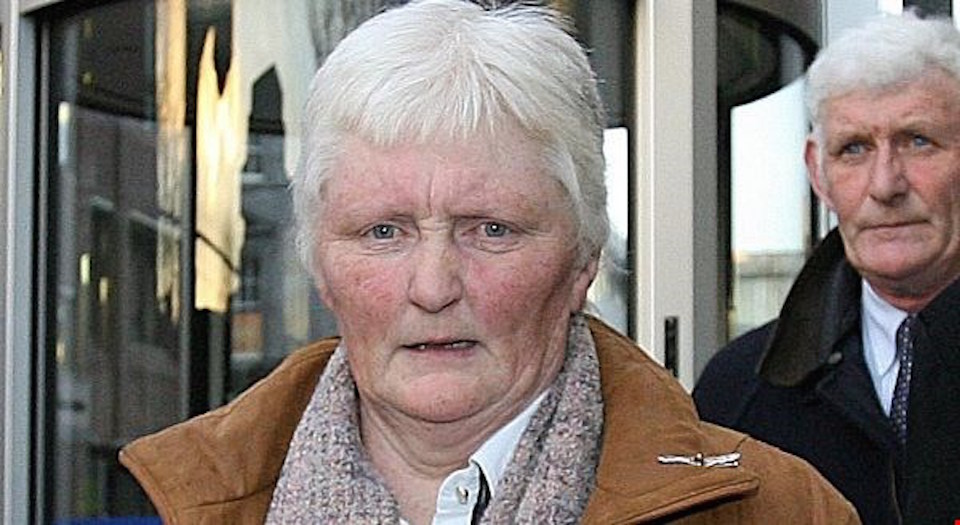 Last week, the Irish Independent reported that a former nun named Nora Wall, who was wrongfully convicted of rape and sentenced to life imprisonment in 1999, would receive over €500,000 in compensation.
Wall's case was especially shocking, because the prosecution used a witness whom the Director of Public Prosecutions had said should not be called. Yet the prosecution went ahead and called the witness, whose fabricated tale succeeded in convicting Wall.
In one sense, Wall was fortunate. She had only served four days of her sentence, when she was released on bail. The witness admitted lying. In 2005, the Court of Criminal Appeal certified that Wall's conviction was a miscarriage of justice, opening the way for a damages action against the state.
Wall is not the only nun to be falsely accused. Sr Domenica Ritchie is a 73-year-old Anglican nun, who won acclaim for her work in the hospice movement. She was awarded the OBE in 2006. Yet in 2013, when Savile mania was at its height, two women accused her of indecently assaulting them in Oxford in the 1970s. They did not go to the police but, as often happens, an officious third party reported their claims. Sr Domenica was arrested, but in 2014 the Crown Prosecution Service decided that there was no basis for charging her.
Why do some people make false allegations, which wreak such havoc in the lives of innocent people? Filing false vice reports, a recent Dutch study published in April this year, offers some much-needed clarity. Motives for false allegations include revenge, attention-seeking and compensation.
The authors (André De Zutter, Robert Horselenberg and Peter van Koppen) undertook a bold piece of research. They decided to commission false allegations of rape, and compare them with victims' accounts in real cases, where men had been convicted. 'The trust of the innocent is the liar's most useful tool', they say, quoting from Stephen King's Needful Things.
They propose a new theory of fabricated rape. Their hypothesis is that pseudo-victims have to construct stories based on their own experiences and beliefs about rape. They will construct a stereotypical story that does not resemble a true rape. They will tend to rely on representations of rape in news media, which tended to be biased and often lack details. Typically, the media cover sensational and atypical rapes.
A pseudo-victim will also likely create a rapist whose conduct does not fit typical offender categories. In brief: the four typical rapist profiles are 'opportunist, pervasively angry, sexual, and vindictive'. Typical rapist behaviours can include such things as attempts at pseudo-intimacy, or stealing from the victim. These sorts of behaviour are often absent from media reports of rape. By contrast, the proportion of rape stereotypes is typically higher in false allegations of rape.
So how do false and true allegations of rape differ? Typically the false report will provide a concise story with little details. The research used a control group (consisting of likely true allegations) and two experimental groups where participants were invited to invent a rape accusation. The study used 187 variables (specific rapist behaviours) to test the veracity of the stories it collected.
The cohort comprised 65 allegations, of which 30 were likely true and 35 likely false. Half of the false category were given three days to prepare their story, while the rest were given 30 minutes. Participants were screened for having experienced unpleasant sexual encounters: those who had were excluded from the study, as were true rape victims. The participants who were accepted were then interviewed using the same protocol as that used with an actual complainant in a Dutch police unit.
The results were both instructive and intriguing. True victims were twice as likely to give details – and give them spontaneously – than pseudo-victims. True victims described a lot of verbal interaction with their rapist, most of which fitted the rapist profiles mentioned earlier (eg, sadistic rapists were insulting). They also described a wide variety of sexual acts and positions. True victims engaged in evidence-conserving activities (such as not showering), while pseudo-victims did the opposite.
The authors conclude that four main characteristics of false allegations stand out. First, the alleged rape is always swift – almost all cases were completed in less than 15 minutes. Second, the pseudo-victim is passive, and their narrative does not include a variety of sexual acts. Third, false allegations mostly include instrumental violence, and almost no expressive violence (eg, unnecessary hurting during sex). 'False complainants seem to be aware that it is the era of forensic evidence. Bruises and scratches without foreign DNA might put their credibility on the line.' Finally, pseudo-victims offer a more detailed description of their attacker's personal appearance than real ones do. For some reason, false complainants described the nose of the fabricated offender more than genuine victims.
Anything that can assist in screening out false complaints of sex crime is of great importance. No one benefits when the innocent are wrongly accused. The present problem in Britain is that police and prosecutors have been captured by the believe-the-victim mindset. Seeking out sex criminals – especially elderly ones (and sometimes even dead ones) – has become a grotesque 21st-century illustration of Parkinson's Law – that a bureaucracy will generate enough work to keep itself 'busy' and to justify its continued existence.
One defence lawyer has said that 70 per cent of cases in Crown Courts now are sex cases. The CPS (65 per cent of whose workforce is female) evidently has no concept of age discrimination. It zealously prosecutes offenders ranging in age from 12 to 101. This is madness. It has nothing to do with the public interest. Britain's prisons are overcrowded, and increasingly unsafe.
So what's to be done? The police need to be more rigorous in their questioning of complainants. In particular, adult complainants should not be treated like tender youngsters. It is troubling to learn that in a recent case in Cirencester, which collapsed on the first day of trial, the policeman in charge was a confidant of the complainant, even interviewing her in her bedroom. Second, the CPS must drop their biased outlook, which assumes that all complainants are victims. Its Toolkit for Prosecutors on Violence Against Women and Girls Cases Involving a Vulnerable Victim is typical of this mindset. The eight-page document uses the word 'victim' 39 times, and 'victims' nine times. Both agencies need to acquire some objectivity, instead of acting as allies of our current victim culture. And they must stop being the useful tools of those who make false allegations.
Barbara Hewson is a barrister. Her views here are personal.
To enquire about republishing spiked's content, a right to reply or to request a correction, please contact the managing editor, Viv Regan.