Police Scotland have gone to the dogs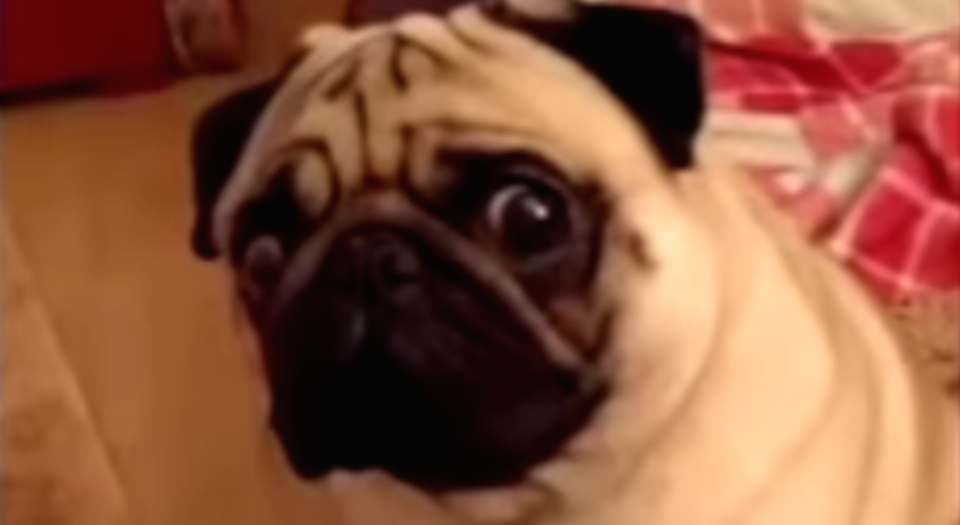 Police Scotland are at it again. Not content with arresting Scots for writing Facebook statuses, or imprisoning Scots for singing songs in Glasgow, or warning Scots that those writing supposedly offensive tweets could be faced with a police visit, our petty commissars are now arresting Scots who post silly videos of their dogs on the internet.
In the video, the dog is seen raising his paw after Markus Meechan says 'Sieg Heil' at it. The video is not particularly clever or funny, but is it really worthy of a night behind bars? Absolutely not. But so long as Police Scotland retain their censorious edge, and class anything mildly offensive as a hate crime, such silliness is bound to land someone in jail.
Scots are sick of the police chasing after people who are only guilty of being a bit rude while serious crimes escape investigation. This, mixed with many examples of their own incompetence, has meant that public confidence in Police Scotland has been consistently dropping since the unified force was created.
In response to his arrest, Meechan remarked: 'I just want everyone to know that I don't wish any ill-will on any race or anything, it's just how shock comedy works.' Some (I suspect many) people will have watched Meechan's video and found it very funny. They might have also been offended, but what's wrong with that? Comedy is often at its finest when it's shocking. But in today's era of hypersensitivity, subjective judgement no longer matters.
In justifying the decision, Detective Inspector David Cockburn said: 'This arrest should serve as a warning to anyone posting such material online, or in any other capacity, that such views will not be tolerated.' Under the 2003 Communications Act (the order used to arrest Meechan) speech is found to be illegal when it is either 'grossly offensive' or threatens to breach the peace. Police Scotland's think all Scots lack the moral decency and autonomy to make sensible, normal decisions when confronted with offensive words, songs, or tweets.
They think we're so stupid that if we watch a video of a pug looking a bit confused in front of a video of Hitler, we'll immediately be overwhelmed by violent, anti-Semitic urges. They think we're so thick that if we hear a drunken Rangers fan waddling through Glasgow singing about 'Fenian blood', we'll march to Celtic Park prepared for battle. They think we're so dim that if we read anti-immigration Facebook statuses, we'll have no choice but to 'breach the peace'.
Police Scotland should stop excusing their intrusive overreach by treating us like easily swayed fools and get back to doing some proper police work.
Charlie Peters is a writer and student at the University of Edinburgh.
To enquire about republishing spiked's content, a right to reply or to request a correction, please contact the managing editor, Viv Regan.