Prince, pop's genius
His dedication to his craft made him one of the greats of popular culture.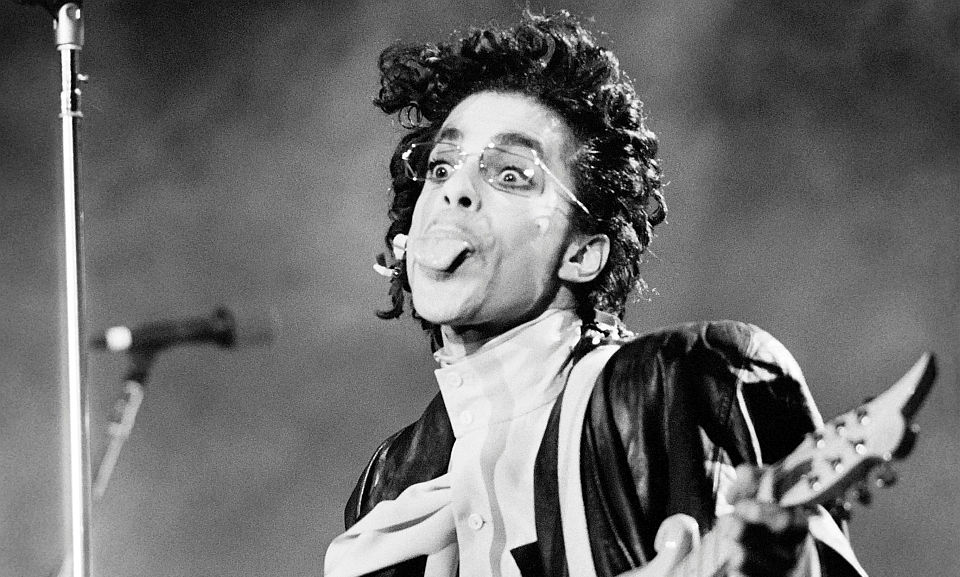 At the age of 57, Prince Rogers Nelson has died at his home, the Paisley Park estate in Minnesota. Promoting his thirty-ninth album Hit'n'Run Phase Two in concert just this week, Prince lived the life of the consummate musician to the very end.
His greatness lay in his courage, or perhaps his arrogance, to play in as many genres as was humanly possible. He couldn't trust any other musician to carry out his vision, so he learned masterfully how to play every instrument in the rock canon.
It's easy to imagine Prince obsessively tinkering for months, if not years, over every aspect of each track he put out; but in actual fact, he would conceive a track and attempt to lay down every part of it in one day. This work process led to a freshness in every track he released, as well as giving him tens of tracks to choose from when he put out an album, as he did every single year.
This obsessive dedication to his craft led to a surplus of extraordinary material. While Michael Jackson, his closest rival to greatness in the 1980s, released two seminal albums over 10 years, Prince released 11 discs of material in the same decade, including two double albums. These albums include such legendary releases as Sign O' The Times, Purple Rain, 1999, Dirty Mind and Parade.
The core themes of Prince's career are the cornerstones of American black music: sex and religion. Prince, while embodying as many 'white' genres within popular music as he could, pushed sex and religion further than any musician in the history of popular music. He challenged the mainstream in both his extreme spirituality (such as by reciting the Lord's Prayer in 'Controversy') and his extreme sexuality (as with his reference to masturbation on 'Darling Nikki', leading to the creation of the 'Parental Advisory' label which went on to feature on countless hip-hop albums).
At the tender age of 19, he was such a control freak that he would not sign any record contract that didn't allow him to play every instrument on his recordings and produce himself. Miraculously, Warner Bros signed him under these terms. His first two albums were impressive in their prodigious funk naiveté. His third album, however, displayed Prince's grander ambition. Released in 1980, Dirty Mind shows Prince's musical vision: a short, black Minnesotan musician could do any genre he damn well pleased, whether it was pop, punk, funk, rock or R'n'B.
Because Prince wanted to experiment with rock, he created a fictitious band to do the R'n'B releases his record label had come to expect from him, under the pseudonym The Time. With an uncredited Prince writing all the songs and playing all the instruments, The Time would release three studio albums and appear as Prince's rival band in the movie, Purple Rain.
Prince would also write songs that spoke to his more feminine side, and release them under the name of a fictitious girl group called Vanity 6, with the late Vanity singing lead vocals. This group would morph into Apollonia 6 – the fictitious girl group that appears in Purple Rain.
That movie, with Prince and his newfound backing group The Revolution playing opposite a rival band and girl group who were both actually Prince, was made all the more remarkable by how faithful it was to Prince's personality. The Kid, played by Prince, is explicitly misogynistic and refuses to allow the contribution of any other musician to his music. The arc in the movie builds to Prince approaching his love interest Apollonia as his equal, and allowing his bandmates Wendy and Lisa to contribute a riff to a new song – 'Purple Rain'.
The MTV era, which supposedly brought about the death of musicianship in the name of talentless beauties singing trash, actually created the environment in which Prince could flourish. His eccentricity met with an acute sensibility for pop to create such classics as 'When Doves Cry', 'Little Red Corvette', 'Kiss', '1999', 'Sign O' The Times' and 'Raspberry Beret', to name a few.
Arguably, Prince pushed himself further than any other musician in the history of popular music. His prolific output, mixed with his mastery of countless instruments and his stubborn insistence on pursuing his singular vision, nurtured a unique talent in pop. Whether the daring or environment exists for another such star to emerge is up for question.
Christian Butler is a writer and musician based in London.
To enquire about republishing spiked's content, a right to reply or to request a correction, please contact the managing editor, Viv Regan.