Mental-health activism makes you sick
The campus obsession with wellbeing is infantilising students.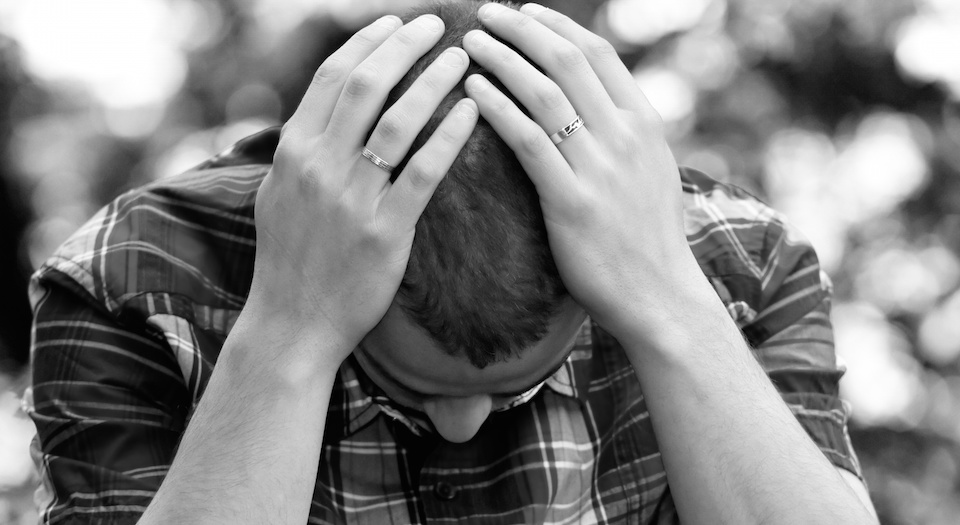 For the past year, the Edinburgh University Students' Association (EUSA) has been promoting a message of 'wellbeing is everything'. EUSA has introduced a special mental-health fund, and our president even took a pay cut to boost the totals. Now, after a year of mental-health activism, some of the dangerous effects are being felt. Students are being infantilised and are pathologising normal experiences. Students at council meetings are complaining that they are being 'intimidated' by hand-raising or head-nodding. And, surprise surprise, there has been a 75 per cent increase in the demand for counselling.
EUSA has been advertising its new 'de-stress therapets sessions'. This follows the rising trend of animal therapy on campuses in the US. For example, students at Oberlin College flocked to their Safe Space along with a 'therapy dog' after academic Christina Hoff Sommers ('the factual feminist') delivered a controversial speech.
Therapy dogs are used worldwide to help those suffering from PTSD. They are also used by carers to assist children with serious autism, and in hospices to help bring joy to those suffering in isolation. Now, therapy dogs are being used to 'treat' students suffering from exam stress. Students, no longer trusted to deal with the challenges of academic life, are being treated as if they are suffering from debilitating illness.
And it's not just therapets. You can also see the wellbeing obsession in 'self-care' initiatives, offered at Oxford and elsewhere, where students are encouraged to do finger-painting or bake cupcakes. Or the Safe Space at Manchester, a plush, comfy room where students can retreat to when the 'triggering' is just too much. When students aren't being told they're mentally ill, they're being treated like easily upset children.
The rise of wellbeing campaigns on campus has gone hand in hand with calls for censorship. When the LGBTQ society at Goldsmiths in London was trying to block anti-Islamist campaigner Maryam Namazie from appearing at an event – in a mindboggling coalition with the Feminist Society and the Islamic Society – it issued a statement saying 'social harm enacted in the name of "free speech" is foul, and detrimental to the wellbeing of students and staff on campus'. The infantilisation of students has led them to conflate offence with physical or psychic harm. Perhaps when they were actually children they were never taught the saying 'sticks and stones may break my bones, but words will never hurt me'.
The emotionalisation of politics, academia and debate has damaged the intellectual capacity of students. If you ask a student today what they think about a pressing social issue, they'll tell you how they feel about it. Thinking is no longer important – emotions are. Rationality and reality go out the window when offence-fearing students are asked a difficult question. As for those who deviate from the prevailing groupthink, they tend to answer weakly, or insincerely, so as not to upset the campus thoughtpolice.
But campus hypersensitivity is not only damaging the academic sphere – it is stretching already limited resources and pulling them away from those who are truly suffering. Student therapists are being overworked, and the quality of care is bound to suffer. Queues of students complaining about exams, deadlines and stress are putting a strain on resources to the detriment of those who are genuinely in need.
What's more, the wellbeing obsession opens the door to the medicating of healthy students. We've seen this in the lower levels of the education system, where a misunderstanding of mental illness has caused a flood of inaccurate diagnoses. For example, if you're an American boy, then there's an approximately 20 per cent chance that you'll be diagnosed with ADHD during your time at school. Natural, boisterous behaviour is being mistaken for a sickness that needs correcting, and now a huge proportion of American boys are being prescribed Ritalin or Adderall unnecessarily. Worse still, these drugs can make people more likely to develop bipolar disorder and paranoid feelings, while taking anti-depressants can lead to anxiety, eating disorders and insomnia.
The mental-health panic is already out of control in American high schools – imagine the risk such misinformed prescriptions could pose togrown-up students, who are more likely to come forward with their own perceived mental or emotional issues. We must be wary of overzealous mental-health activism. It can do more harm than good.
Charlie Peters is a writer and student at the University of Edinburgh.
To enquire about republishing spiked's content, a right to reply or to request a correction, please contact the managing editor, Viv Regan.