Anomalisa: an uncanny success
Charlie Kaufman's stop-motion film is among his most human.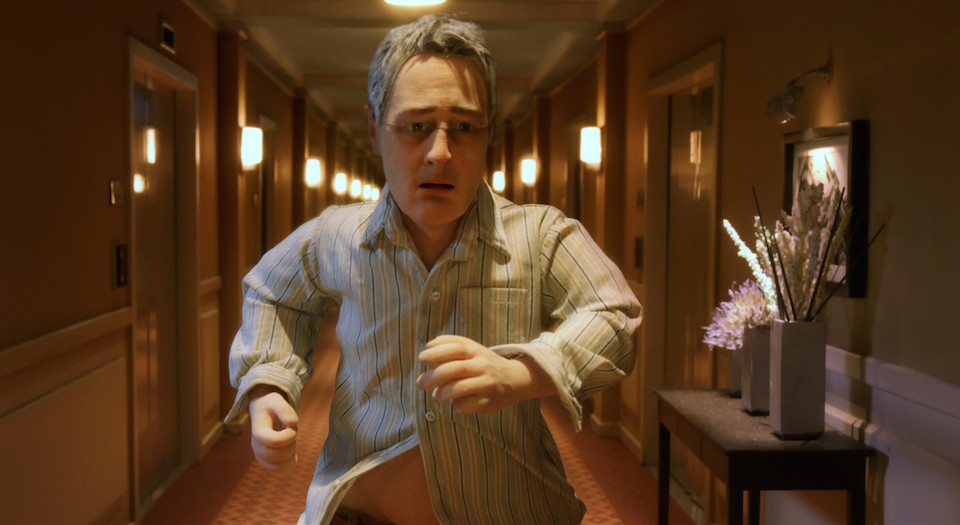 After nearly a decade since his last feature, Charlie Kaufman, the masterful screenwriter behind Being John Malkovich, Adaptation and Eternal Sunshine of the Spotless Mind, returns to the big screen with Anomalisa, an animated comedy-drama.
Co-directed with animator Duke Johnson, Anomalisa is the second feature directed by Kaufman following his 2008 directorial debut, Synecdoche, New York. Although it was heralded by many critics as one of the greatest films of the decade, its morbid postmodernity meant it failed to find an audience at the box office. Following this flop, Kaufman failed to secure funding for his next feature – a planned musical-comedy starring Jack Black.
Anomalisa, part-funded by a Kickstarter campaign, was produced on a strikingly different scale. Synecdoche followed a theatre director over several decades as he hired a seemingly infinite number of actors to act in impossibly large performance spaces. Anomalisa, conversely, takes place over one night with just three actors performing in the entire movie. Where Synecdoche was an epic sprawl, Anomalisa is an intimate, tightly constructed 90 minutes. But its striking, uncanny-valley look, rendered in stop-motion animation, means it walks a fine line between the human and the surreal.
Michael Stone (David Thewlis) is a customer-service expert staying overnight in Cincinnati where he is due to speak at a conference. The film explores the depressing mundanity of his existence. That is, until he meets a woman named Lisa (Jennifer Jason Leigh) at his hotel. Aside from these two, all the other characters have the exact same voice and face. And so, having found the only other unique person in the universe, Michael immediately falls for this anomaly (Anoma-Lisa, geddit?).
Kaufman's protagonists are nearly always obsessive artists. Think of the theatre cast in Synecdoche, the puppeteer in Being John Malkovich, or the TV producer in Confessions of a Dangerous Mind. Even the woman in Human Nature who leaves society to live a savage life in the woods writes a book about it. But Stone's character is different. He's a writer – having written a book about customer service – but he's no artist. He seems totally bored by his work and success, with his motivational-speaker routine at odds with his detachment from the rest of the world. When he addresses the conference, waxing lyrical about how everyone is an individual, he looks out on a sea of identical faces.
But what really distinguishes Anomalisa is the love story at the centre of it all. Kaufman's films are often pessimistic about the possibility of love, but though the relationship in Anomalisa is often strange, it nonetheless hints at love's possibility. Though we are constantly reminded of the fleeting nature of life, the moments the couple share are tender. The animation can take some getting used to, but it also helps to humanise the characters. There's even an explicit sex scene, which is among the most genuine you'll ever see at the cinema.
Anomalisa isn't as literate or mindboggling as Kaufman's other films, but its warmth suggests a new maturity for the writer-director. Whether, on his next big picture, he will return to his former extremes remains to be seen. Until then, Anomalisa stands among the best works in Kaufman's canon.
Christian Butler is a writer and musician based in London.
Watch the trailer for Anomalisa:
To enquire about republishing spiked's content, a right to reply or to request a correction, please contact the managing editor, Viv Regan.