Barry Hines: evoking an era of possibility
A Kestrel for a Knave is a tribute to working-class aspiration.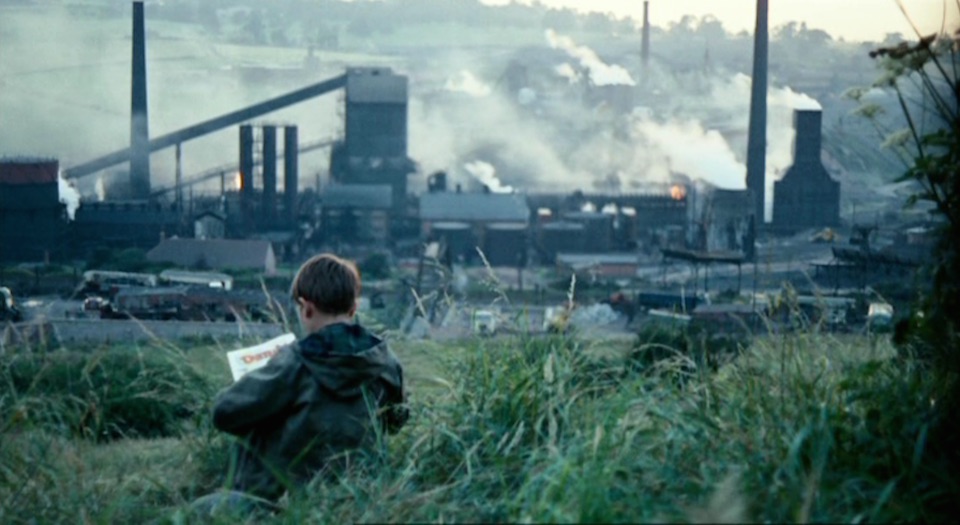 'It was our Moby Dick', said Barnsley poet and playwright Ian McMillan about A Kestrel for a Knave, by Barry Hines, who died at the weekend aged 76. 'It taught us that people from around here can write, that the places we live in can be fit places for literature.'
Hines was born in Hoyland Common, Yorkshire – a small village near Barnsley, which is where A Kestrel for a Knave is set. He left grammar school without any formal qualifications, but later returned to complete his education. After a colleague berated Hines for 'wasting his potential', he swapped the coal pit for teaching and, later in life, full-time writing. He made a name for himself after he adapted A Kestrel for a Knave for Ken Loach's film version, Kes, in 1969. A Kestrel for a Knave subsequently went on to be taught in secondary schools, and the novel's grit and compassion remain engraved in the hearts and minds of thousands.
Nearly 50 years on, A Kestrel for a Knave resonates with a different kind of poignancy. Hines' formative years, and the novel that made his name, conjure up a lost world of autodidactic ambition and independence. A Kestrel for a Knave is about aspiration and reinvention – a far cry from the deterministic treatment of working-class people today. In this way, the novel is far more subtle than its roll-call of brutalised characters initially suggests.
The novel's central character, Billy Casper, is neglected by his mother, often thrashed by his older brother and caned by his school's headmaster. It's an unflattering but realistic portrayal of the daily cruelties a young boy would have experienced at the time in a tough mining town like Barnsley. But rather than portray Billy as automatically destined to be a brutaliser of others, Hines has him develop interests that hint at an altogether different life.
Billy's careful nurturing and training of a kestrel offers him moments of solitude and freedom away from the grind of home and school. It is an attempt to reclaim something humane and beautiful amid the routine pain and ugliness elsewhere in his life. The sense that Billy could possibly take flight away from the coal pits is what gives the novel its memorable emotional pull. Although the novel often dwells on Billy's misery, the time he spends with his kestrel speaks to the human spirit of independence and defiance. Billy suffers, but he is not a victim.
There is a fantastic scene in the novel in which a supportive teacher, Mr Farthing, approaches Billy training his kestrel. Farthing feels that Billy's hobby shows that he possesses admirable qualities that could see him go far. A contemporary portrayal of someone like Billy Casper would have him as either contemptible or pitiable – an object ultimately determined by his background. But even the novel's cruel ending cannot diminish the sense that Billy's may amount to more than what is expected of him.
The novel touches on working-class tropes that are familiar today: the absent-father syndrome; the sexually permissive and feckless mother; the thug older brother who's a boozer and a gambler; and the generally uncultured lives all the characters seem to lead. But A Kestrel for a Knave differs from contemporary representations of the working class in that none of this is played for laughs or served up as poverty porn. This northern, provincial town is not set up for ridicule, their accents are not rolled out for comedic effect, and their poverty is not on display purely to make everybody else feel better about themselves.
Instead, Hines takes his characters seriously. The story raises serious questions about working-class life and class inequality. The characters are nobody's fools, and have a bloodymindedness which they wear like a suit of armour. A Kestrel for a Knave is a reminder that Britain's great cities and proud regions were not always sniggered at as 'bloody provincial', or cast aside and pointed at as examples of stupidity and worthlessness. The passing of the Hines era reminds us of a time when citizens in the provinces, and their daily struggles, were viewed with compassion, humanity and political importance.
After the publication of A Kestrel for a Knave, Hines enjoyed a successful career as a writer. He collaborated with Ken Loach again in 1982 on Looks and Smiles, another adaptation, which won widespread acclaim. But, ultimately, it is A Kestrel for a Knave, and Kes, that he will rightfully be remembered for.
To enquire about republishing spiked's content, a right to reply or to request a correction, please contact the managing editor, Viv Regan.