London transport: the need for speed
We need faster, more frequent transport.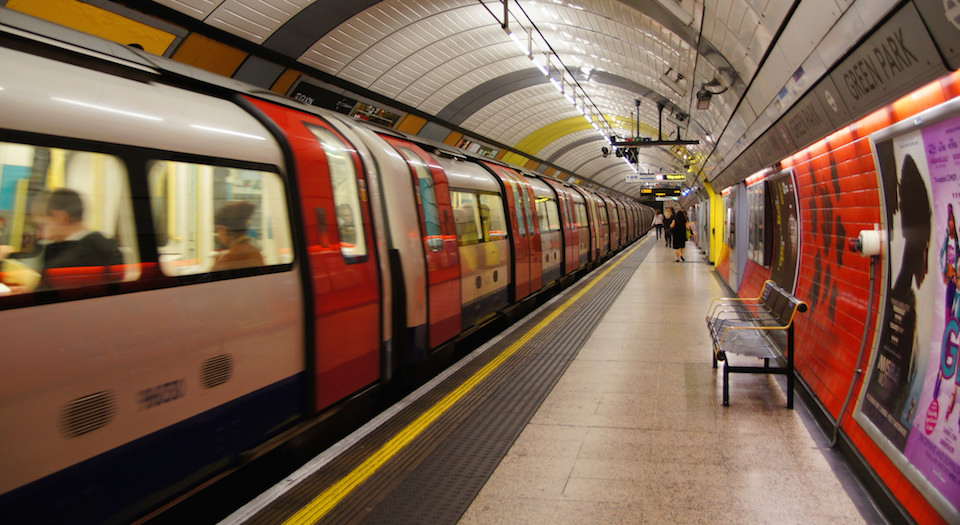 London is a popular place. The Greater London Authority says that London's population is now 8.6million, topping the previous record population level set in 1939. By 2039, the population is forecast to rise above 10million. Moreover, millions more commute into the city from further afield. London Underground handled over 1.3 billion journeys and London buses 2.4 billion journeys in 2014/15. London and the south-east of England account for 70 per cent of all rail journeys in the UK. Whatever the grumbles of commuters, it's worth admiring what the system manages to achieve. Nonetheless, there are too many delays and cancellations and too much overcrowding – problems that will get worse as the population grows, unless we act.
Shifting growing numbers of people around is a big job that requires plenty of infrastructural investment. Transport for London (TfL), which runs London's transport system, is hardly unaware of the problem. Crossrail, a much-postponed project to build a new east-west rail link across the city that has now been christened the Elizabeth Line in honour of the queen, is finally due to open in 2018, increasing capacity and taking the strain off rammed Tube trains. There are already discussions about Crossrail 2, a line that will cross the city from south-west to north-east, but that won't be ready till 2030 at the earliest. A possible extension of the Bakerloo Line into south-east London will take just as long, if it happens at all.
But what are the main candidates offering in the London mayoral election? Conservative Zac Goldsmith's headline aims are to get the Night Tube up and running (already planned but currently delayed by a dispute with the Tube unions); bring all suburban rail services under mayoral control (heading that way anyway); and protecting pensioners' free travel passes. Labour's Sadiq Khan focuses on freezing fares (with controversy over how he'll pay for it), winning funding for Crossrail 2, bringing those suburban lines under mayoral control (see above), and encouraging employers to let us work flexibly, so we don't all try to get to work at the same time. Khan also wants 'safer, greener travel' by encouraging walking and cycling. Stirring stuff!
The lack of ambition in the candidates' programmes and the way in which even the few more ambitious projects are shunted off to the distant future are deeply depressing. London is a growing city, and we need to start putting in place the infrastructure needed to make transport better. Here are some suggestions:
Going underground
At the moment, road traffic crawls along at an average of less than nine miles per hour in central London. Some of that traffic doesn't need to be there – it's just passing through – but alternative routes around town are already very busy, in part because the Congestion Charge encourages drivers to go there to avoid paying. What we need is an underground ring road around the city centre. It won't be cheap – Crossrail shows that tunneling is expensive – but it would be an asset for decades to come.
Crossing the Thames
Some of the worst bottlenecks on London's roads are at the river crossings, whether it is Tower Bridge or the Blackwall Tunnel. Let's build more crossings – and not just pedestrian crossings, like the Millennium Bridge, that seem to be all the rage. The Thames is famed for its bridges – let's have more.
Bigger and better suburban rail
Millions of people use overground rather than underground trains to get into London from surrounding counties (and as a poor substitute for the Tube in south-east London). These services are often delayed and so overcrowded that it can be impossible to get on at all as they approach central London, or on the first few stops back out in the evening. With TfL taking over these services in the next few years, we need more trains – which means better signalling – and they need to be bigger in order to carry more people.
Build more runways
The invention and democratisation of air travel was one of the great breakthroughs of the 21st century. But London's main airports are full to the gunnels, calling into question our ability to fly. We need a third runway at Heathrow and a second one at Gatwick. Moreover, we need fast links to them all – including the greatly underutilised Stansted. If you're really worried about climate change, the answer is low-emissions aircraft, not restrictions on flying.
Get cyclists above the traffic
The new Cycle Superhighways – which demarcate space on existing roads to cyclists – actually make travel problems worse by shrinking the road space for other vehicles. Building flyovers for cyclists – a bit like the elevated train tracks in many US cities – would take them out of the way. Combined with better backstreet routes elsewhere, they could make cycling faster and safer – and leave roads free for motorised traffic.
Don't give in to low horizons
The spirit of the age – exemplified by the candidates in their paltry programmes – is to manage demand, encourage people to cycle or walk, or not even travel at all. While smart conferencing and remote-working technologies will no doubt improve, this make-do-and-mend approach will leave Londoners stuck in jams, crammed on unreliable trains or crawling along on buses. If London has ambitions to remain a world city, it has got to think bigger than that.
Rob Lyons is a spiked columnist.
Picture by: Tseyin.
To enquire about republishing spiked's content, a right to reply or to request a correction, please contact the managing editor, Viv Regan.