Let London's cultural life flourish
Start by getting rid of all the petty restrictions and censorship.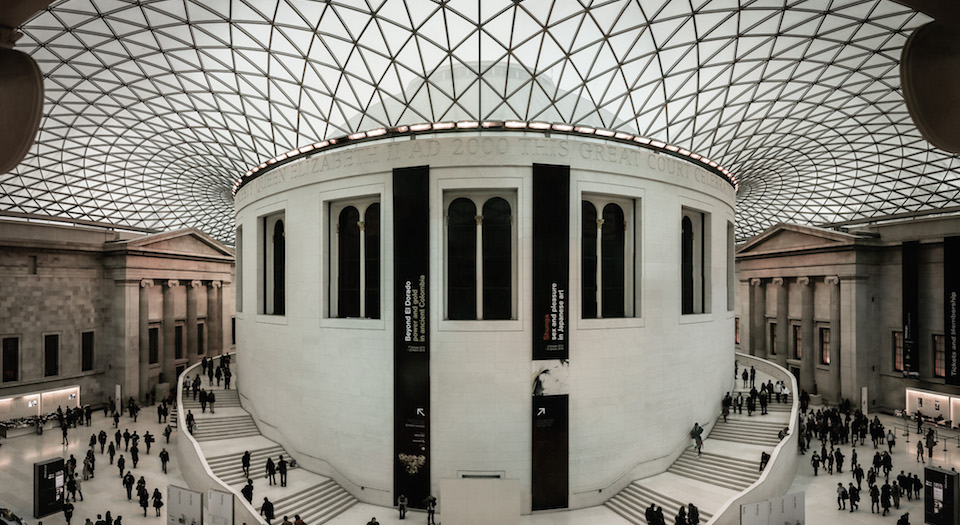 London is the richest city in the world for arts and culture. It's home to over 300 galleries and museums, probably over 230 professional theatres, and approximately 245 music venues. It offers everything from opera to grime, Shakespeare to performance art, the Elgin Marbles to a pile of rubbish.
However, there are threats to our cultural metropolis. London is in dire need of leadership to defend its wondrous cultural plurality so it can continue to thrive, delight and provoke. Censorship, rigid licensing regulations, restrictions on public space and the policy-driven mantras of social engineering all pose threats to London's great cultural traditions and the experimental, contemporary arts.
London needs a charter for the arts that unequivocally enshrines a set of principles for preserving its cultural wealth, while encouraging artistic innovation and new ideas. The charter would protect freedom of expression, and support unbridled pleasure, contemplation and critical appreciation, not to mention artistic talent.
Defend freedom of artistic expression
Artistic expression is under threat from community-interest groups and cultural professionals who encourage self-censorship to avoid upsetting sections of society who they assume will be offended, shocked or traumatised by provocative art. The Tate censored British conceptual artist John Latham's 1991 work God is Great, withdrawing it from display in 2005. The then director of Tate Britain said that the installation, which depicted the Bible, the Koran and the Talmud cut and pierced by glass, might offend Muslims and trigger an attack on the museum in the aftermath of the London bombings. Richard Prince's work Spiritual America, which featured an appropriated photograph of a pubescent actress, was removed by Tate curators from a Pop Art exhibition in 2009 because of fear of prosecution.
In 2014, South African theatre director Brett Bailey's performance piece Exhibit B was first disrupted by anti-racist protesters, on the grounds that it offended black people, and then cancelled by its venue, the Barbican. This lack of backbone in the face of the eagerly offended paved the way for the removal of artworks in 2015 by the anonymous artist Mimsy, whose lightboxes showed Sylvanian Families happily going about their daily lives while being terrorised by ISIS. They were removed by the curator after police advised that they posed a risk to public safety.
The censorship of art cannot not be tolerated, and the incoming mayor must defend the right to free expression. In Paris 300 armed police defended Exhibit B when over 100 protesters attempted to stop the performance – that's the commitment we will sometimes need.
London, a city of unbridled pleasure
The London mayor should remove licensing powers from petty-minded local authorities, and relax controls over arts venues and clubs. Currently, councils are free to add all sorts of additional restrictions to licensing venues. Tower Hamlets' licensing policy, for example, has imposed no-nudity clauses when issuing licenses to theatre venues (bizarrely, nudity in dance performed to music is exempt). A progressive arts charter for London would do away with such nonsensical bans on theatre and performance. One reason why so many music clubs have closed down is because of costly and restrictive clauses attached to licenses. Indeed, it is estimated that 185 music venues ceased trading in London between 2007 and 2015.
Public space should be a joyful space where musicians, artists and entertainers are free to perform without requiring licenses. So scrap them.
Art is not for everyone
Every publicly funded arts space is required to increase engagement with the arts. While this might not seem like a bad thing – after all, art should be seen and experienced by the public – it now seems that social and political ends trump critical and artistic engagement. Museums have become playgrounds devoted to promoting wellbeing.
It is time to review free museum entry. With the income raised by paid entry, funds could go towards acquiring precious artefacts, the setting up of an artists' fund to support talented individual artists, and the production of art that challenges and delights.
Lastly, let's bring beauty back into art. We must robustly defend and value art for art's sake.
Manick Govinda is an arts professional, writing in a personal capacity. He is on the steering group of the Manifesto Club and was a member of the Mayor of London's Cultural Strategy Group from 2008-2015.
Picture by: Justin Hickling.
To enquire about republishing spiked's content, a right to reply or to request a correction, please contact the managing editor, Viv Regan.